Better Care North Partnership
New £3.4m health data initiative to address health challenges
Published on: 29 April 2020
A new £3.4m health data initiative involving Newcastle University will help to address some of the most challenging issues facing patients and the NHS.
Health Data Research (HDR) UK has announced the funding in the north of England. The initiative is supported by a £1.2m investment from HDR UK and £2.2m from many partner institutions.
The Better Care North Partnership (HDR UK North) initiative, led by the University of Liverpool, aims to improve the care and services for patients by supporting the better use of data and analytical tools, including projects that aim to benefit some of the most vulnerable groups at risk of COVID-19.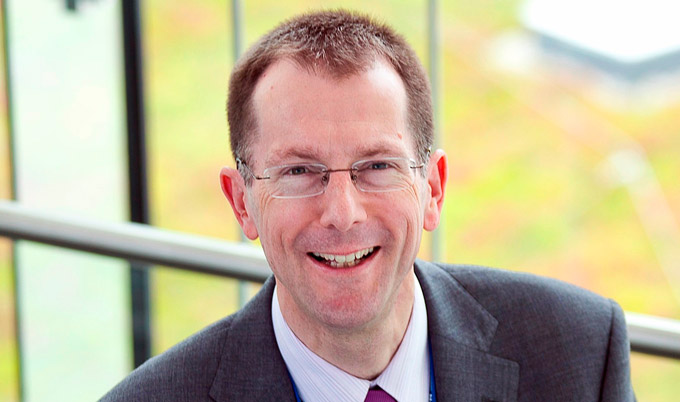 Growing impact of an ageing population
One of the major challenges for the partnership is addressing the issue of frailty, an area of unmet clinical and social care need that affects 10% of people aged over 65, rising to 25-50% of people aged over 85 years. This accounts for £15 billion of expenditure in the UK and is likely to have a growing impact due to the ageing UK population.
The partnership will initially focus on improving monitoring of residents in care homes to detect deterioration, reducing the burden of use of anticholinergic medicines, and optimising prescribing of antibiotics, thereby reducing the potential for antimicrobial resistance.
As many as 15 organisations from across the North are involved in this partnership, including Newcastle University and Newcastle upon Tyne Hospitals NHS Foundation Trust.
Professor David Burn, Pro-Vice Chancellor for the Faculty of Medical Sciences, Newcastle University, said: "Health issues in the North of England are challenging as it has some of the highest rates of poverty, unemployment, poor health and early death in the country.
"As our population ages, factors such as frailty and multimorbidity can put a significant strain on our health and social care services.
"The Better Care North Partnership will allow us to use data and advanced analytical techniques to identify exactly where the delivery of care is most needed throughout the country."
In addition to The Better Care North Partnership, HDR is also establishing another health data research partnership in the south-west of England, co-ordinated by the University of Bristol. Both will form part of HDR UK's network of research sites and hubs, which bring together world-class research and innovation expertise, a track record in using health data to derive new knowledge and scientific discovery and enable the responsible use of data to speed up benefits to patients and the population.
Multidisciplinary world-leading expertise
Professor Sir Munir Pirmohamed, the David Weatherall Chair of Medicine, NHS Chair of Pharmacogenetics at the University of Liverpool, Director of the MRC Centre for Drug Safety Science and Wolfson Centre for Personalised Medicine, is leading the Better Care North Partnership.
He said: "This partnership brings together world-class Universities, digitally enabled NHS institutions and academic health science systems.
"This is underpinned by multidisciplinary world-leading expertise in population-based learning health systems research and a history of collaborative working, to address major challenges in frailty, an area of unmet medical and social care need."
---
Latest News