VC letter to graduating medical students
Congratulations to graduating medical students
Published on: 31 March 2020
We are rightly proud of the contribution our final year MBBS students are making to the NHS at this critical time.
We wanted to share with you the letter the Vice-Chancellor Professor Chris Day has sent to nearly 300 final year students who will be graduating early.
Dear Graduating Medical Students,

I am writing to congratulate you most warmly on graduating from Newcastle University today. As a medic myself, I recognise what a great achievement it is to complete a medical undergraduate degree programme. That said, no cohort of students in peacetime have had to complete their training under the circumstances in which we find ourselves now.

You are about to embark on your careers as doctors amid an extraordinarily challenging time for our National Health Service. The coming weeks and months will truly be a baptism of fire for many of you but, when you have a chance to reflect, I hope that you will look back fondly on your time at Newcastle University. For my part, I am confident that you will have received a medical education of the highest quality, and one that particularly highly regarded for preparing its graduates to work as doctors in the NHS. This has never been of more importance to our region and to our country than it is right now.

The abrupt conclusion of your University studies is certainly not what any of you could have expected, but it has placed you in a unique position. In response to the request from the Secretary of State for Health and Social Care to add vital capacity in our hospitals by moving final year medical students into clinical practice at the earliest opportunity, we have brought forward your graduation to allow you to start work as soon as possible.

This is undoubtedly necessary, but we appreciate that it means you have to miss out on the graduation ceremony that traditionally marks your transition from medical student to doctor. As you know, the graduation ceremonies planned for July have had to be postponed. We understand how disappointing this is for you after all your hard work, and so we want to give you an opportunity to celebrate your achievement in some way, albeit remotely, with your fellow students, friends, family and loved ones, wherever they may be in the world.

We would like to invite you to be part of our University's first ever online medical graduation ceremony, and to join the graduating class of 2020 in taking the Hippocratic Oath alongside your fellow graduates if you would like to do so. Further details about how to join the virtual ceremony will be sent to you soon, and I do hope that there will also be an opportunity for you to celebrate your tremendous achievements with your friends and families in person in the not too distant future.

As you prepare to start work, I want to wish you well for coming months, which will undoubtedly be very challenging. Remember though, that it is also important to look beyond the immediate future. Whatever area of medical practice you choose, and wherever in the world your careers as doctors take you, I wish you every success in your endeavours Though it may be challenging, it is also very rewarding – and indeed an honour and privilege – to be part of the medical profession. You are joining a long list of Newcastle Medical Alumni that dates back to the founding of our organisation and we look forward to hearing about your successes in the years to come.

For now, you go with our thoughts and very best wishes. We know you will continue to do yourself, your families and Newcastle University, proud!
Kind regards,
Professor Chris Day
Vice-chancellor and President
Newcastle University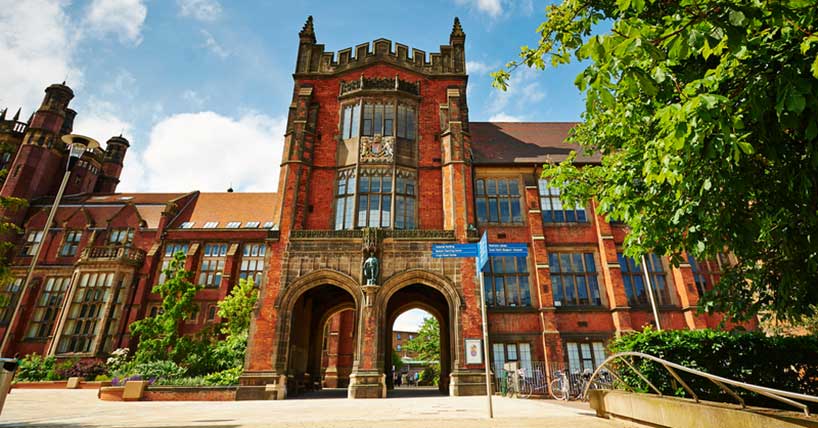 ---
Latest News