"Employer with heart" - Support for parents of premature babies
Published on: 19 June 2020
Newcastle is the first University to sign up to the 'Employer with Heart' Charter, committing to provide extra support and extended leave for parents of premature babies.
The University's For Families Project team worked with the charity, The Smallest Things, who have launched the Employer with Heart campaign. They introduced the Best Employer Charter Mark for employers who offer the additional support and extended leave that parents of premature babies require.
It follows a call from the Department for Business, Energy and Industrial Strategy to better support parents following a premature birth, based on the significant financial and emotional impact it has on a family.
Every year, around 7% of births in the UK are born prematurely.
Rachel Collum works in research support at Newcastle University and had her son 11 weeks early. She says: "The first 10 weeks of my maternity leave involved seemingly endless days on the Special Care Baby Unit learning to change nappies through incubator portholes, holding tiny hands, expressing milk eight times a day, feeding my baby through a tube, jumping at every beep of a monitor and having to ask permission for rationed cuddles. This is not what any new mum envisions their first days with their baby to be and it's time you can never get back.

"The last thing any parent going through the stress of the Special Care Baby Unit wants to deal with is calculating finances to work out if they can buy extra time to bond with their baby when they finally get them home.
"This is why the extended maternity leave for parents of preemie babies will make such a difference to other families now. It means not 'losing' all of those days, of claiming them back when the cuddles can flow and the nappies are delightfully big!
"But more than that, it shows a level of understanding that is rare when you're the parent of a preemie - an awareness that there is no 'normal' and providing a pillar of support to fall back on. It really shows the University is living up to the name of the Charter: Being an employer with a real heart."
Catriona Ogilvy, founder and chair of The Smallest Things, said: "We are delighted that Newcastle University has been awarded our Employer with Heart charter mark and will give parents of babies born prematurely the extra time they need. Visiting a fragile baby on a neonatal unit for weeks, sometimes months, is terrifying and shouldn't be counted as maternity or paternity leave. As the first university in the UK to become a Smallest Things Employer with Heart, Newcastle is leading the way and we hope other institutions will follow in their footsteps."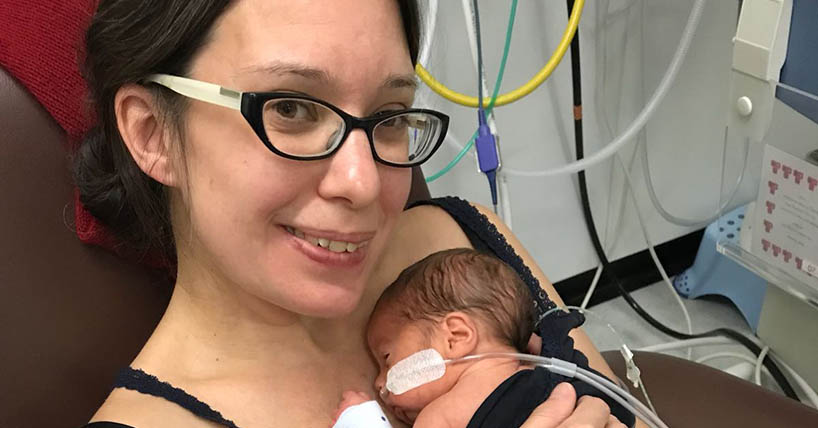 Employer with heart charter
By signing up to the Charter, the University has agreed to:

1. Extend maternity leave for mothers who give birth prematurely (before 37 weeks gestation) by the number of days a baby was born prior to their due date, and to pay this extended leave at full pay, classing this as compassionate leave.
2. Give fathers/partners at least two weeks' paid compassionate leave on the birth of their premature baby so that they have the time they need to be with their baby in hospital and to be understanding and accommodating should paternity leave plans change based on baby's medical needs.
3. Support parents returning to work following the birth of a premature baby, understanding that returning to work can be a difficult time for parents of premature babies with ongoing medical needs and regular hospital appointments and therefore considering formal and informal flexible working patterns and offering additional paid or unpaid leave.
Signing up to this scheme will make a big difference for those affected and shows our commitment and ambition to be a compassionate and family-friendly employer.
The detailed changes that have been made to our Maternity and Paternity Policies to significantly increase the support available to the parents of premature babies can be found in the 'Maternity Toolkit' on the People Services webpages.(note: internal log in required)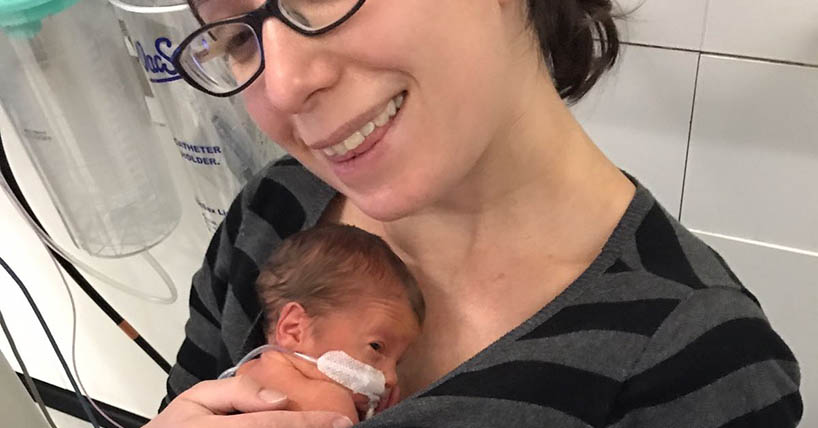 ---
Latest News