New website to check if the city centre is busy
Published on: 13 July 2020
A new website has been launched to help people feel safer when they come into the city centre.
Real-time data
Teams from Newcastle University have worked alongside Newcastle City Council and NE1 to develop www.howbusyistoon.com. The site uses real-time information that is routinely gathered by the University's Urban Observatory from cameras that measure footfall levels on Northumberland Street. This is now being used to update the new website and show how easy it is to social distance in the city centre at a particular time.
Social distancing is still very important, and the partners behind the new website want everyone to be confident when they come into town.
A traffic light system makes this detail simple to understand. Red indicates footfall in the city centre is high and people may wish to delay or postpone their visit, amber shows the footfall is average and green means that footfall is low with sufficient space to socially distance.
Howbusyistoon had a soft launch earlier this month to test the concept and the public's reaction. There have been more than 25,000 visits to the site, a number of positive comments from users and interest in the scheme from other areas.
The website also uses real-time information about the number of cars in the city centre car parks. This allows people to plan their journey into town and head for the car parks with more space.
Newcastle University's Steve Caughey, Director of the National Innovation Centre for Data said: "This website not only demonstrates how data can benefit everyday life, it also shows how the strong partnership we have built up in Newcastle is adding value across the city.
"By bringing the expertise of the three university groups together - the Urban Observatory, the National Innovation Centre for Data and the Research Software Engineering team, and teaming this up with the city council and NE1, we are able to bring our data to life and to a much wider audience.
"The site uses real-time data that is updated every five minutes, which means everyone has a really clear picture of how busy Northumberland Street is. which is so important at this time."
Cllr Ged Bell, Cabinet Member for Employment and Culture said: "This website is playing an important role in encouraging people back into the city centre.
"Although our main message is to stay local where possible, we do need to support the businesses that are reopening here and help them through this incredibly difficult time. In-turn this will kick start our economy and help to secure jobs.
"We know that after so many months people maybe slightly reticent about coming back into town as they still want to avoid crowds. This website helps provide detail of when it is easier to social distance.
"This, along with the other measures we have in place in the city centre, are helping to make it a much safer place, where people should be confident about returning to."
Adrian Waddell, Chief Executive of NE1 said: "We are all living through some very uncertain times, none more so than our city centre businesses. They need our support.
"That is why collaborations between key city partners to develop innovative tools such as the How busy is Toon website are so important.
"All measures that help build customer confidence and encourage people to return safely to the city centre need to be prioritised."
Press release adapted with thanks to Newcastle City Council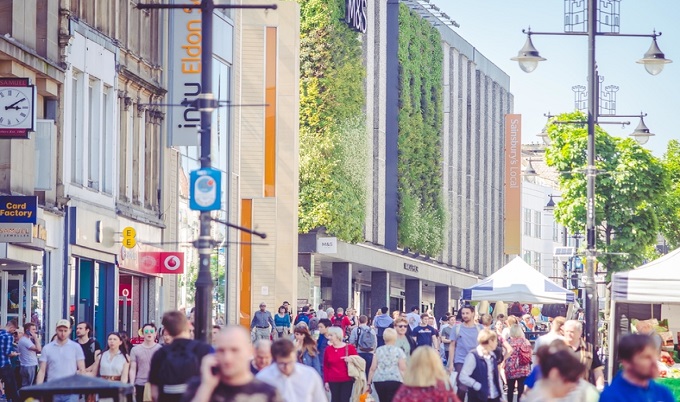 ---
Latest News