George Clarke to open Newcastle University's first virtual degree show
Published on: 16 July 2020
UPDATE: The Show will open at 4pm on Thursday 23 July
Annual highlight
The student showcase is an annual highlight of the University calendar and this year, instead of looking around the Architecture Building, visitors will be invited to explore two floors of a virtual gallery.
Opening this year's show will be architect George Clarke, presenter of TV shows such as George Clarke's Amazing Spaces, Old House New House and Restoration Man. George graduated with a First Class Honours degree in Architectural Studies from Newcastle University in 1995.
He will be interviewed by Stage 3 leader Mags Margetts, where they will briefly discuss the future of their profession in the current climate and provide advice to our graduating students for their future years.
George will tell the students: "Congratulations to everyone, it is hard work but it's rewarding work.
"I hope you've enjoyed it, for years to come I hope you have very fond memories of your time at Newcastle. I loved it, I hope you love it and I wish you all the best in whatever you do for the rest of your career."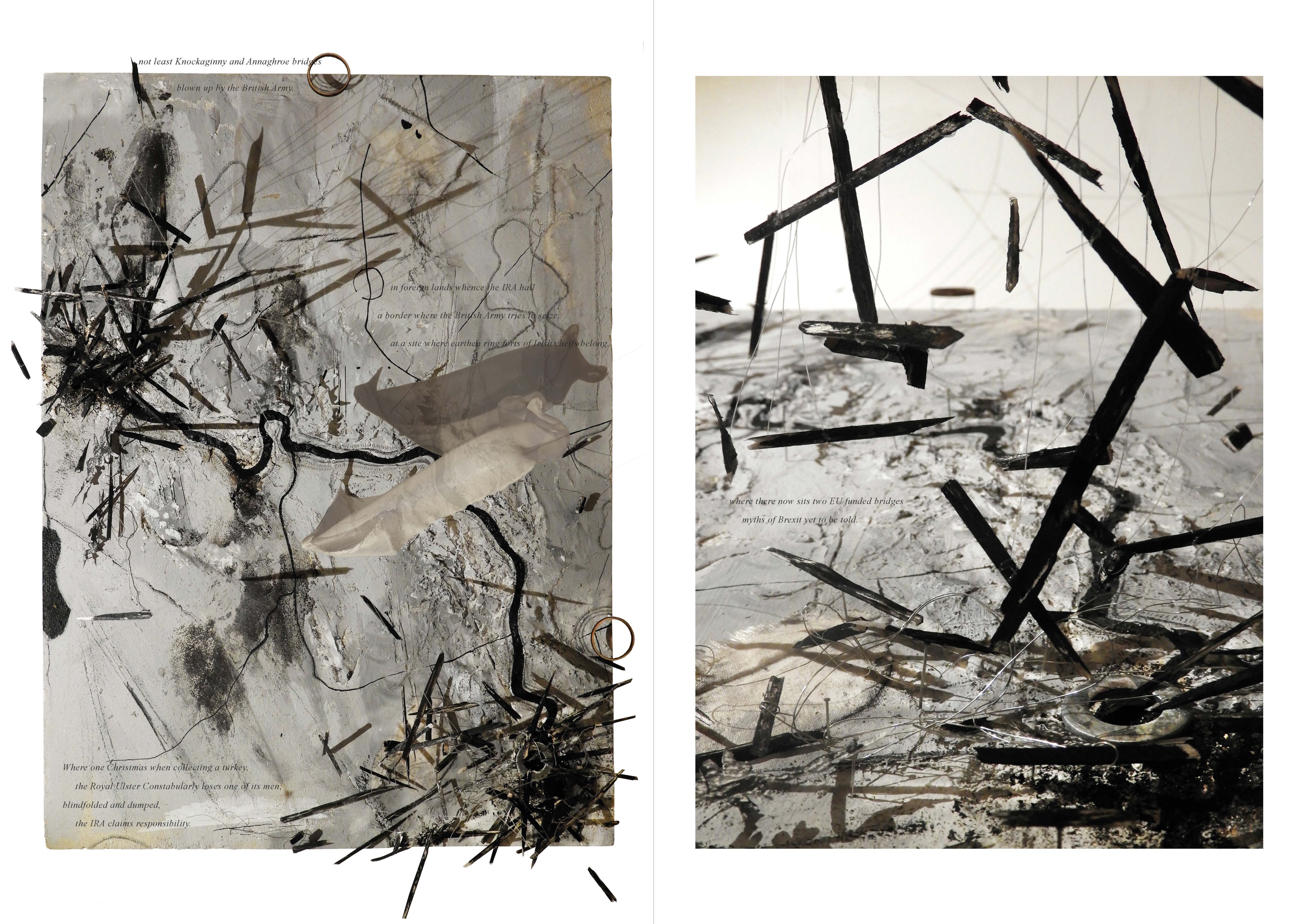 Virtual Gallery
The virtual gallery has been curated into 15 zones, one for each of the graduating studios from the final years in the BA Architecture, BA Architecture and Urban Planning and Master of Architecture programmes.
Visitors will be able to see work including some inspired by the Notre Dame Cathedral in Paris, and the troubles in Northern Ireland.
"Our graduates are prized for their critical thinking and practical wisdom, and their imagination and adaptability has been displayed in abundance this year," said Professor Adam Sharr, Head of the School of Architecture, Planning and Landscape. "The high quality of their work is testament to their amazing ingenuity in adjusting to our 'new normal'. It's with huge pride that we launch our online Degree Show, and we hope that visitors will be as impressed as we are with the projects on show."
Passionate debate
Each studio produces vastly different projects. The BA studio Building upon Building tackled the transformation of Notre-Dame Cathedral in the wake of the devastating 2019 fire there. The fire sparked a passionate debate about how we face the repairs of culturally significant historical buildings. Should the Cathedral be restored as it was? Or should contemporary interventions be commissioned?
Proposing a National Centre for Heritage and Preservation as a means of kickstarting the restoration, this studio established a close physical relationship with the old Notre-Dame Cathedral and new interventions while developing a theoretical grasp of the historical architect Viollet-le-Duc's principles of restoration and the practice of 'experimental preservation'.
At Master's level, the studio Belfast Excavations, for example, used architectural representation to enframe the impact of the Troubles in Northern Ireland, another investigated architectural responses to archiving and mapping in Edinburgh, and a third asks what changes we can make in our daily lives – their organisation, design and construction – so that the architecture of a city is acknowledged in the ongoing ecological crisis.
---
Latest News