Helping older people stay in their homes for longer
Published on: 28 August 2020
A project to help older people retain independence and stay connected with their families has received support from UK Research and Innovation's industrial strategy challenge fund for healthy ageing.
One of seven awards announced by Government, Project Maslow is a collaboration between Newcastle University, E.ON, Invisible Creations® and ADL Smartcare, to upgrade the homes of older people so that they can stay in them for longer.
Receiving £100,000 for five months for the initial discovery phase, the project builds on the work of E.ON's Warm Homes Fund, supplemented by products and services, like safe kitchens and bathrooms that support active healthy ageing.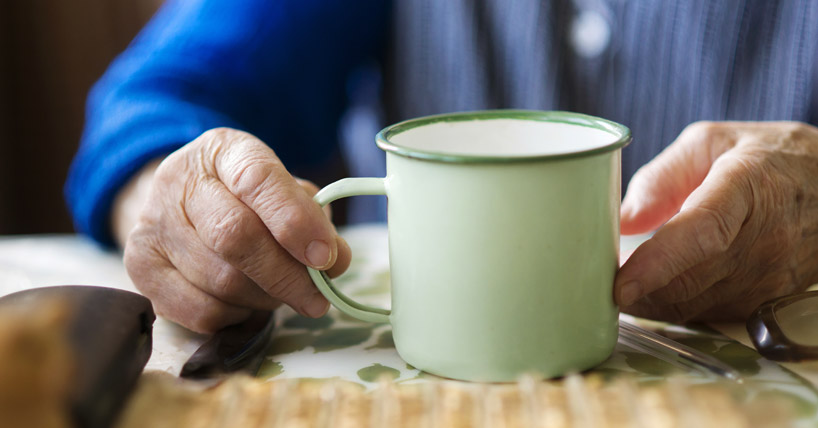 Intergenerational homes
Led by Newcastle University's Dr Andrew Kingston and Professor Peter Gore, the project will help upgrade older people's homes.
Professor Gore, Professor of Practice in Ageing and Vitality, said: "This project puts aspiration, dignity, safety and inclusivity at the heart of desirable and smart intergenerational homes.
"By taking action such as using available grants we will be able to help upgrade homes to make them more suited to stay in for the long-term. That will include improving comfort and energy efficiency, along with attractive adaptations and healthy ageing advice as necessary."
The use of technology such as an app will provide self-help expert healthy ageing advice and a range of features to help people stay connected with friends and families and provide assurance around potential risks such as unlocked doors.
The National Innovation Centre for Ageing and Newcastle University have been developing a kitchen concept called 4GKi®, in partnership with the UK's leading designer Professor Johnny Grey, and top companies in the industry.
The 4GKi® kitchen concept is safe, suitable for all generations and aspirational. It will feature in the Consortium's offering, with the first prototype going on display in Newcastle University's Catalyst building in October.
While the project has social purpose at its heart to support those who need help most, it aims to show that healthy ageing can also be financially self-funding in the longer term.
Project's support
The project is supported by the National Innovation Centre for Ageing at Newcastle University and VOICE, whose members have provided insights, experience and ideas for the scheme.
Initially the project will be working with five Midlands-based local authorities and local charities. Anyone interested in finding out more in those areas should contact Professor Peter Gore via email at peter.gore@newcastle.ac.uk
---
Latest News