New scholarship announced to support Black British students
Published on: 7 October 2020
Newcastle University is one of the first universities to sign up to offering a new scholarship for disadvantaged Black British students.
Resilience and role models
The University is partnering with the Cowrie Scholarship Foundation (CSF) for scholarships which will cover tuition fees for at least three students over a decade from 2021. Any Black British student who successfully gains a place to study any undergraduate degree course at Newcastle University from October 2021 can apply for the funding.
The University will cover tuition fees while the Cowrie Scholarship Foundation will cover maintenance and living costs through links with business and individual donors.
The Foundation will also provide mentorship, role models, and resilience programmes for the students.
Professor Chris Day, Vice Chancellor and President, Newcastle University, said: "We are delighted and honoured to be one of only five universities to provide this opportunity. Access to university should not be limited by race or social class, but unfortunately this is not the case for all in our society. The financial cost of going to university can often be a barrier, so these scholarships could transform the lives of Black British students."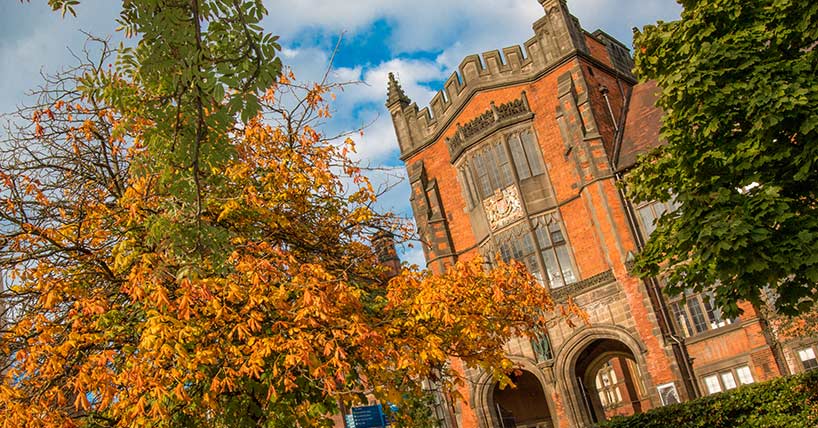 Widening access
The Cowrie Scholarship Foundation was founded earlier this year by Professor Richard Oreffo. It is aiming to raise £500,000 to provide 100 scholarships to enable disadvantaged Black British students attend leading UK universities.
The issues around the participation of disadvantaged Black British students in higher education are complex. Progress in widening access and supporting student success must continue from early school years and, as indicated by the recent Russell Group Report Pathways for Potential, the rate of change concerning participation of Black students needs to improve. Issues around progression, application, attainment gap, well-being of disadvantaged students and expectations are also all factors.
"While many issues are at play in why more Black British students do not attend leading universities, the Cowrie Scholarship Foundation seeks to address a significant barrier: the financial cost of university education," said Professor Oreffo.


Scholarship applications
Those applying for the scholarship must be ordinarily resident in the UK and of Black African or Caribbean heritage, including applicants of mixed race, and have a confirmed place for entry to Newcastle University for a first undergraduate degree. They must be assessed for fee status as a 'home' student and have already applied to Student Finance (England, Scotland, Wales or Northern Ireland) for a tuition fee loan and maintenance loan and received confirmation that they have been assessed and will receive full financial support.
The Cowrie Foundation will administer the awards with an established board and strict compliance with standard scholarship guidelines. Applications will be made on-line with set selection criteria. Final selection will be made by an advisory board.

For further information about the Cowrie Foundation visit: cowriescholarshipfoundation.org.uk
---
Latest News