Virtual Nuffield research placements
Published on: 11 December 2020
Segen Tecle, an A-level student, describes her experience as a Nuffield foundation research placement student in 2020.
Each year the Nuffield Foundation places up to 1,000 A-level students into scientific research environments. This allows students interested in a career in research a unique opportunity to complete a research project and gain vital experience in their chosen field. The Nuffield Foundation's mission is to advance educational opportunity and social well-being. In line with this, students are often from backgrounds where no immediate family members have been to university.
For 2020, placements were run differently due to COVID 19. Rather than completing projects in labs, this year students engaged with their supervisors online. The benefit of this meant students could be paired with supervisors from across the UK rather than just their local area.
Segen Tecle, is an A-level student from Leeds, studying Biology, Chemistry, Mathematics and Further Mathematics. She is hoping to study medicine at university and wanted to find out more about how medical research is conducted. Segen was paired with Simone Webb a PhD student with Professor Muzlifah Haniffa in the Biosciences Institute in the Faculty of Medical Sciences. Simone's own PhD project focusses on how immune cells form in babies. Work that is linked to the Human Cell Atlas, an international project trying to map the different types of cell in the body.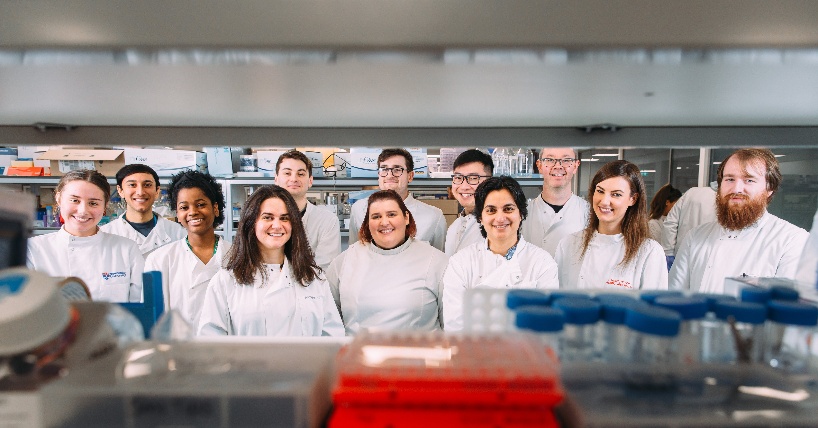 During her project Segen looked at the importance of reproducibility. Biomedical studies, especially those looking at genetics, produce vast quantities of data. Powerful computational analyses are used to understand the results and draw conclusions. Segen and Simone chose a published paper and worked on reproducing their analysis. This introduced Segen to coding by making her reproduce the analysis in a language called 'R'. The aim is that after the project she will have a unique skill set in coding and understand more about how this applies to academia and research more broadly. In essence, the project showed that analysis of lab results are just as important as the lab work itself.
PhD student Simone Webb who helped supervise Segen on the placement said: "Segen has a real curiosity about Biology in general, and I was impressed with her innovative contributions to the direction of this project. It was a great experience to learn from her and to share my research and experiences with her during this Nuffield placement."
Find out more about Nuffield Foundation placements
---
Latest News