Shetland Springs to kick off Edinburgh Tradfest 2021
Published on: 28 April 2021
Shetland Springs, a performance by four of the world's finest Shetland fiddlers - including Newcastle University's Catriona Macdonald – will launch this year's Edinburgh Tradfest festival.
Rich and distinctive tradition
The hour-long online concert will celebrate the rich and distinctive fiddle tradition of the 'spring', -the dialect name for old Shetland dance tunes. Specially filmed for Edinburgh Tradfest's online programme, the show brings together four of the foremost contemporary Shetland fiddle players for an evening of celebration - Margaret Robertson, Chris Stout, Ross Couper and the show's curator Catriona Macdonald, who is also a senior lecturer at Newcastle University's International Centre for Music Studies (ICMuS).

"In these times we are well overdue a musical 'spree'," said Catriona. "And I am really glad we can be part of this year's festival."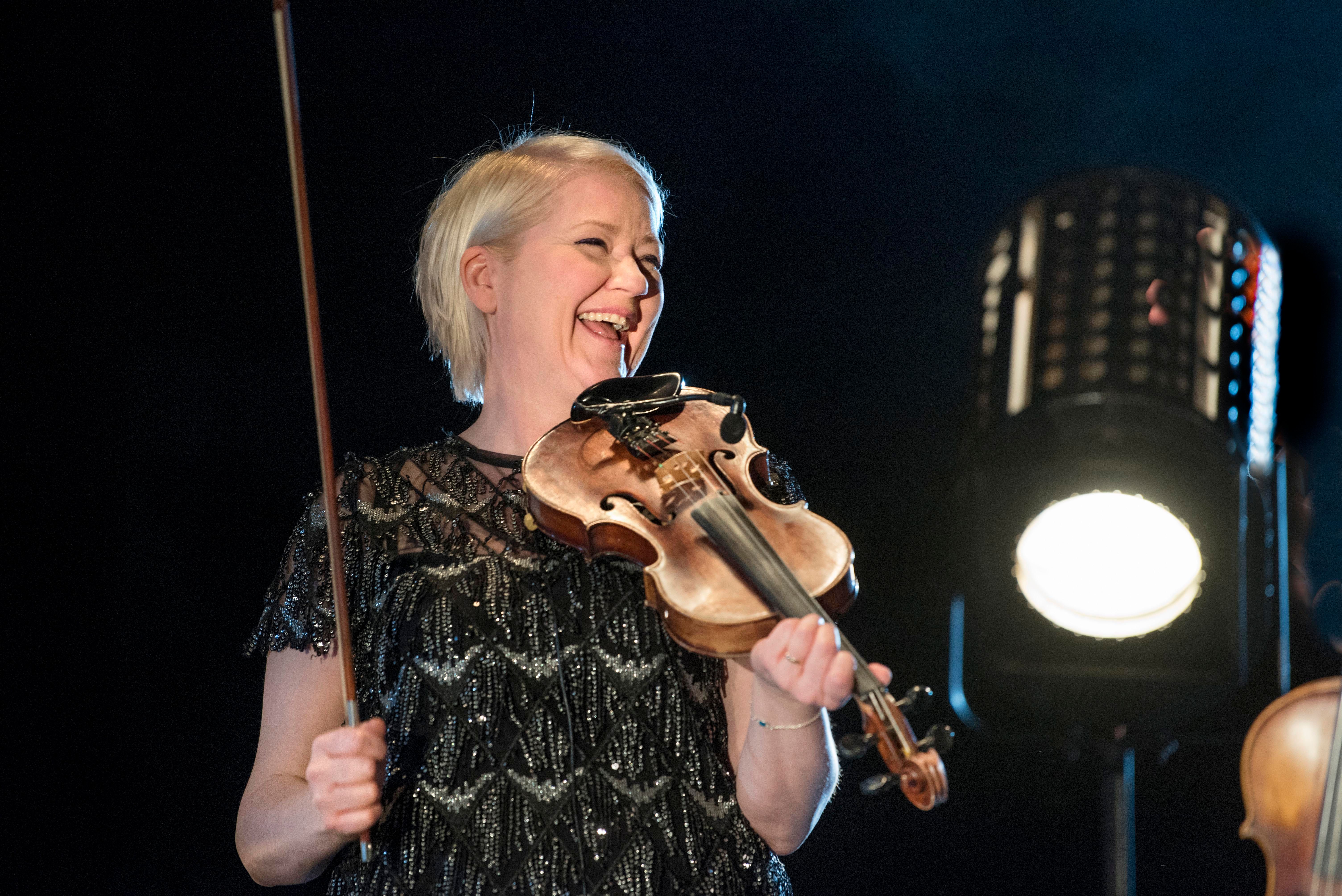 A wealth of talent
Edinburgh Tradfest showcases a wealth of talented home-grown and international traditional artists. It will move online for the first time this year, with a programme of recorded and live streamed music concerts, and daily podcasts.

Douglas Robertson and Jane-Ann Purdy, co-producers of Edinburgh Tradfest said: "Taking the Festival online this year was a difficult decision for us. However, we couldn't be more delighted with how this year's programme is shaping up, and with all the support we have received from artists, funders and partners keen to see Tradfest stay on the map.

"We are also excited to be able to reach a wider, international audience who might not have experienced the festival before, and hope that when they can, they will join us in Edinburgh for future Tradfests."

The Shetland Springs performance will be available to watch for ten days from 8pm on Friday 30 April.
---
Latest News