New Roundtable on wellbeing in the North of Tyne calls for evidence
Published on: 26 May 2021
A Newcastle University academic is playing a leading role in helping to guide decisions as the region recovers from the COVID-19 pandemic.
Professor Mark Shucksmith has been appointed as Co-Chair of the newly established Roundtable on Wellbeing in the North of Tyne, aiming to understand how the region can put wellbeing at the heart of the pandemic revcovery.
The partnership, between the Carnegie UK Trust and the North of Tyne Combined Authority (NTCA), brings together experts, local policy makers, and practitioners to think about recovery 'in the round' recognising that COVID-19 is a social, health and economic crisis.
The call for evidence, which opens today and runs until 16 July, is an invitation to individuals and organisations across Northumberland, North Tyneside and Newcastle to join in the conversation about what the most important issues are now for the North of Tyne and what kind of recovery they want from COVID-19.
It will explore whether wellbeing can help frame the recovery, what needs to be prioritised, and what data is available to chart progress towards these outcomes. The findings of the Roundtable will be shared with NTCA's Cabinet in the Autumn for consideration.
Launching the Roundtable, Professor Shucksmith said: "A focus on wellbeing encompasses all aspects of our lives – social, economic, environmental, health, inequality, participation and voice – rather than using narrow indicators such as GDP. We want to begin by hearing what matters most to people and communities in the North of Tyne so that their priorities guide decision making across all policy areas."
Sarah McMillan, Co-Chair of the Roundtable, added: "Our call for evidence is an invitation to individuals and organisations to join in the conversation about what kind of recovery we want from COVID-19. How can we come together to address not just the challenges of the pandemic, but the deep-rooted issues that have affected our communities for decades."
The Roundtable launch comes after a successful online event in December 2020 when many local stakeholders came together to discuss the potential for wellbeing to contribute to the pandemic recovery. In addition to taking expert evidence and stakeholder submissions, the Roundtable will explore how best to hear the views of people across the North of Tyne to ensure that the recommendations take account of what matters to residents.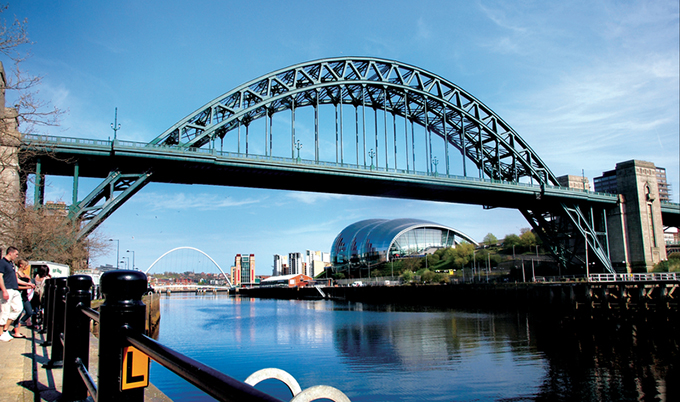 ---
Latest News