#GettingResults - at the heart of the economic and social recovery
Published on: 26 May 2021
Newcastle University initiatives are highlighted in a Universities UK campaign showcasing our universities' leading role in the economic and social recovery from the Covid-19 pandemic.
Place, community and culture - Newcastle Helix
This £350m sustainable urban innovation site in the centre of Newcastle has continued to boom even during the pandemic.
The Helix partnership between Newcastle University, Newcastle City Council and Legal and General delivers opportunities for innovation and collaboration.
There are 2600+ jobs now on site in 65 different organisations. This true coming together of academia, business, public sector and more has been innovating and collaborating to support the global fight against COVID-19. Not only to combat the immediate impacts but preparing cities and regions for our post-covid world.
Based on Newcastle Helix, Newcastle University's Urban Observatory team has been collecting billions of data points about the city, meaning the team are able to undertake detailed analysis of our environment before and during the pandemic and examine the effects of measures introduced in response.
The National Innovation Centre for Data (NICD) on Newcastle Helix worked with the hospital trust to develop a system that would help hospitals prioritise care within emergency and intensive care units for coronavirus patients. Data Analytics insight is also being provided to a Newcastle foodbank to track the uptake in use due to COVID-19, helping to support those most vulnerable.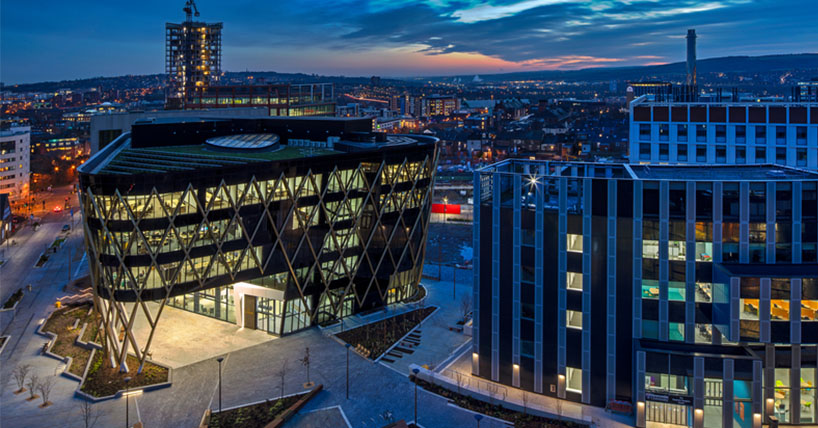 Start up and enterprise – Spareable
Social entrepreneurs are empowering communities to support UK food banks with the tap of an app.
​An idea ignited at a Newcastle University bootcamp for student or graduate entrepreneurs, the 'Spareable' app enables individuals to donate to their local food bank remotely to save time and food waste.
And now, despite challenges brought on by disruption to product lines and deliveries due to the Covid-19 pandemic, founder​ Masitano Sichone and his small team are doing all they can to help food banks stay stocked whilst future-proofing their mission.
The platform is providing 25% more food for food banks by distributing wholesale goods with long expiry dates directly and completely free of charge.
Masitano was recently named a 'Top 100 Changemaker 2020 Defeating Poverty' by The Big Issue, on which he commented: "That blew me away. I didn't think what we were doing would have such recognition. It's great to see an idea we thought we would just test actually working and creating an impact".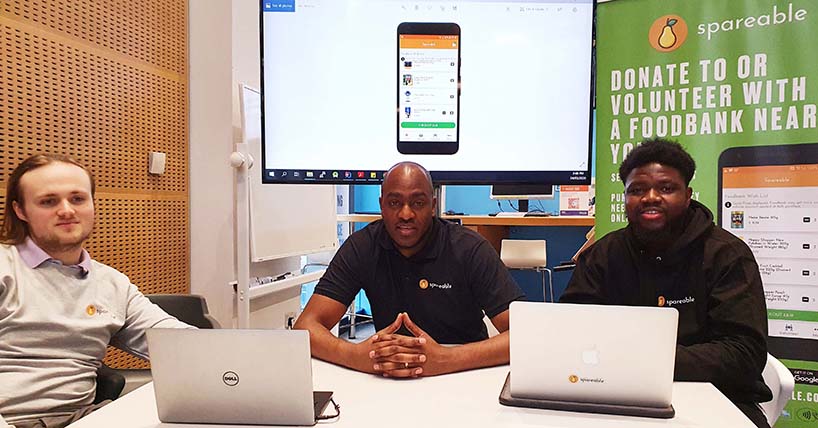 Research and innovation - Northern Accelerator
Northern Accelerator has transformed spinout activity at Newcastle and Durham Universities and achieved national profile with stakeholders such as Research England, Innovate UK and British Business Bank. It is recognised regionally as a key vehicle for university innovation to support growth of the regional knowledge economy.
Northern Accelerator helps potential spinouts from Durham and Newcastle Universities engage high-quality business leaders at an early stage to overcome the numerous challenges that can face high-tech start-ups.
Atelerix was the first Northern Accelerator spin-out, with CEO Dr Mick McLean recruited through the project's 'Execs into Business' programme.
Atelerix has a transformative technology which encapsulates cells in alginate gel, keeping them safe during storage and transport, and then releasing them ready-to-use when they reach their destination.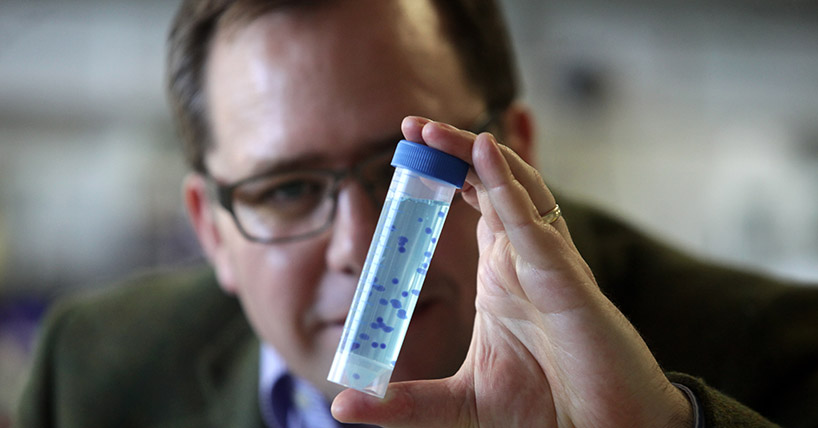 ---
Latest News