Architecture Degree Show 2021
Architecture Degree Show 2021
Published on: 15 July 2021
This year's Architecture Degree Show sees students addressing some of the critical issues facing towns and cities in light of the Covid-19 pandemic.
The future of city centres and the impact of lockdown were among the themes addressed by students. Other themes included ideas for post-industrial sites in Redcar, ways to 'curate' World Heritage Site Saltaire, in Yorkshire, and rethinking the role of zoological parks and how they might address current ecological challenges.

Head of the School of Architecture, Planning and Landscape, Professor Adam Sharr said: "Our students have faced difficult circumstances this year and yet they've done amazing work as always. The projects on show demonstrate why international, national and local practices value our graduates so highly. They mix sophisticated critical thinking with practical technical knowledge to produce imaginative, creative, and sometimes challenging designs."

This year the School will be presenting all of the graduating students' work in an online virtual show, as well as hosting a physical celebration show in the Architecture Building. Last year, the School was only able to host an online show due to the pandemic. Among the exhibits on show is a design for a new building in Newcastle's iconic Bigg Market by Zara Rawson.

Director of the Masters in Architecture Iván J. Márquez Muñoz said:
"Zara's project proposes a design for a new urban room on the site of the former Newcastle Town Hall at the Bigg Market, becoming a forum that invites people to participate and debate about the built environment in the city.

"The work particularly shows an exquisite degree of sensitivity toward materiality and its value in the built heritage, raising research questions about the development of our cities through its existing materials. "

Mark Laverty and Alec McCulloch made a video The Haunting of Number 12 in their home in County Durham during lockdown. They were asked to think about how people were responding to a lack of contact in lockdown, staying indoors and experiencing life through screens.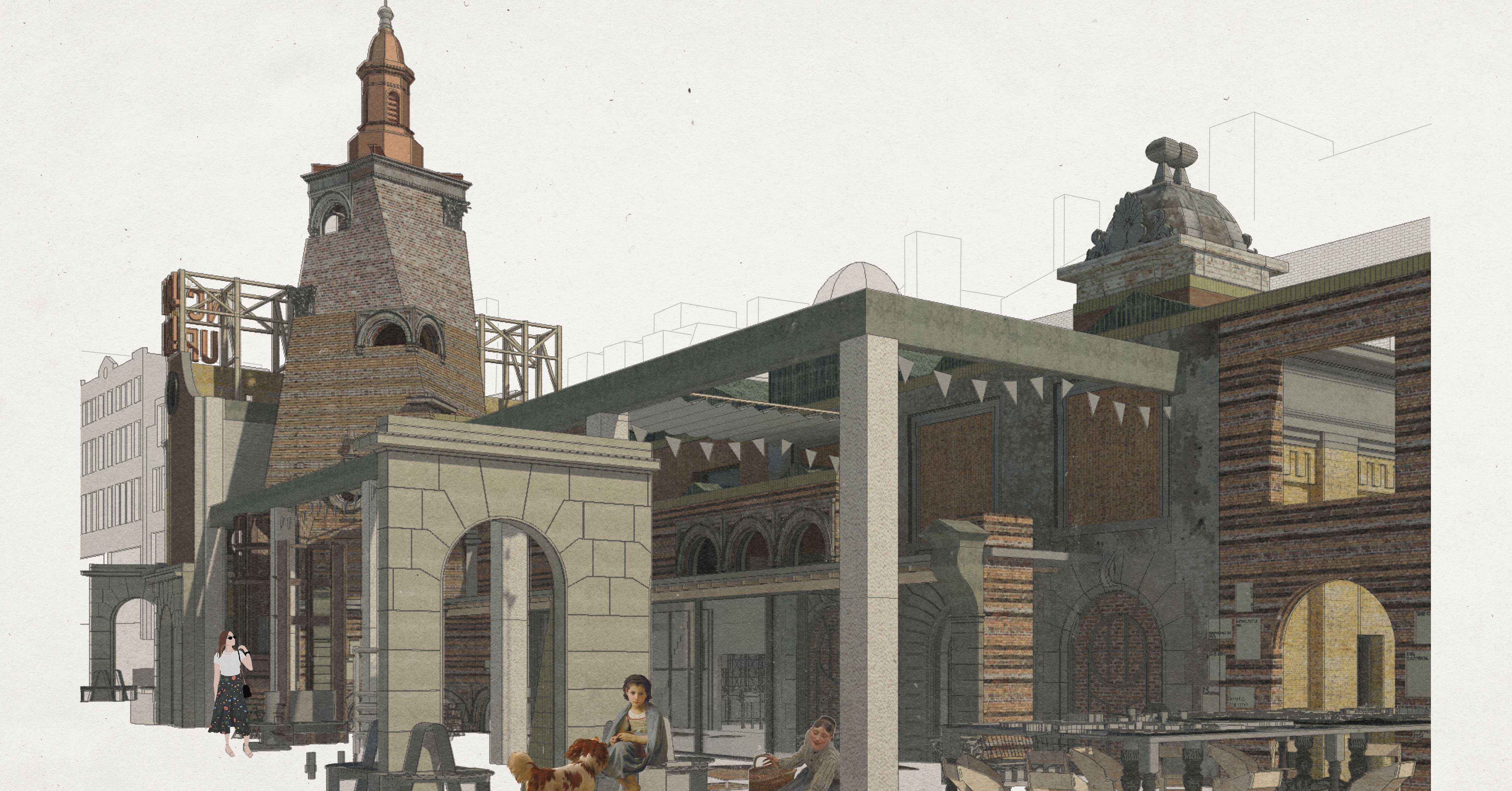 Emma Beale, who studied BA Hons Architecture, designed The Redcar Medicinal Seaweed Centre.

Architecture Lecturer Cara Lund said:

"Emma identified a potential future 'industry' for Redcar of extracting health-giving nutrients from harvested seaweed. By making this extraction process both a social endeavour and a tourist attraction, Emma's project thoughtfully explores notions of a new social condenser.

"This culminates in a new 'beacon' and destination for Redcar, referencing the area's rich industrial heritage while paving the way for an industrial reawakening. One which works with not against the dynamic systems operating at the coast."
Reclaiming Playtime by Robert Thackeray and Nicholas Honey is another MArch graduating project, which introduces concepts of play and games into a mixed-use cultural space at the intersection between Edinburgh and Leith.

Ideas for Saltaire included colleges, labs, sports facilities, and music venues, as well as a columbarium, a railway station and an eco-garden through woods on a hill slope.
The Architecture Degree Show is open from 4pm on Friday 16 July. From Monday 19 July, there will be four viewing slots a day available and visitors must book tickets. It will run until Friday 23 July.

The show can be viewed on online from 4pm on Friday 16 July.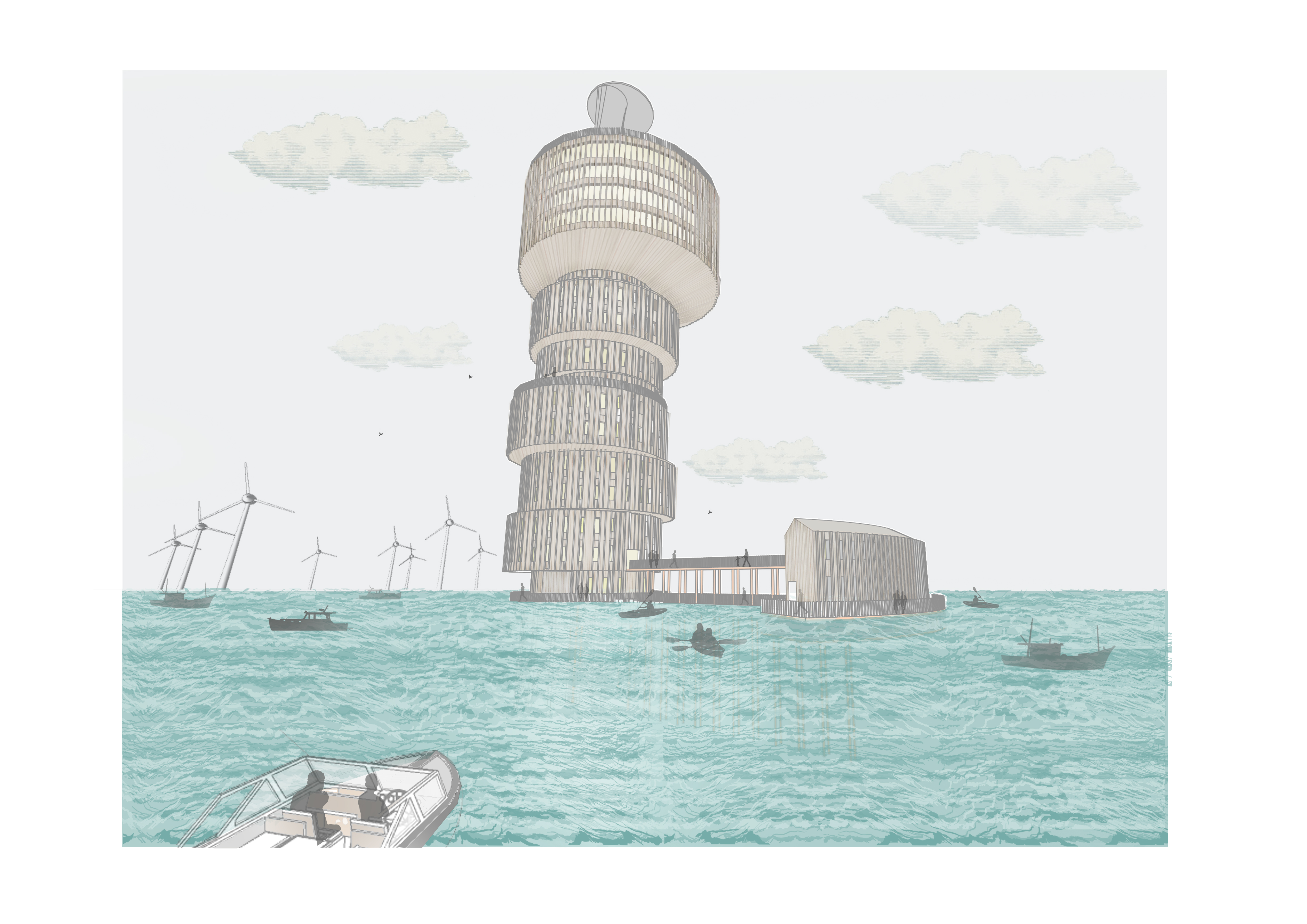 ---
Latest News