Citizens' assemblies promote political debate and decision making
Published on: 15 July 2021
More citizens' assemblies would enable the public to complement the role of Select Committees and contribute to the scrutiny of government on important topic like climate change.
Scrutiny and debate of UK climate policy
As COP26 approaches, climate change is increasingly on the political agenda and Europe is experiencing a wave of citizens' assemblies addressing this complex issue. Working with University College Dublin and Queen's University Canada, researchers from Newcastle University's Politics department evaluated the Climate Assembly UK, which was commissioned by six Select Committees from the House of Commons to consider the question 'How should the UK meet its target of net zero greenhouse gas emissions by 2050?'
The research team found that the assembly promoted an inclusive approach to decision making and enabled participants to engage in scrutiny and debate of UK climate policy in an informed way and with respect for each other.
A citizens' assembly is a representative group of ordinary members of the public who are asked to deliberate a policy issue and make key decisions and recommendations through a process of discussion. They are typically made up of 100 assembly members who are given a range of information and different perspectives on the issue by advocates and experts.
The Climate Assembly UK took place over six weekends between January and May 2020 and the research found that the quality of the discussion and deliberation got better as the process progressed, with assembly members becoming more knowledgeable about issues relating to climate change and the challenge of reaching NetZero.
Participants' opinions also evolved over how achievable reaching NetZero was, and the research team say that hearing from other assembly members and the expert panels was influential in this shift.
Dr Stephen Elstub, Reader in British Politics, said: "Our evaluation showed that the Climate Assembly UK was a very useful exercise for those who took part and allowed a diverse group of UK citizens to engage with and scrutinise government policy. For those who took part, it had a positive effect on their knowledge about climate change and confidence to engage in political participation.
"The aim of any citizens' assembly is to promote democratic decision making and this research supports the case for policymakers holding more assemblies in the future. However, important lessons need to be learnt to give assembly members more control over the process, stimulate broader public awareness and engagement with the assembly, and to strengthen the impact on policy."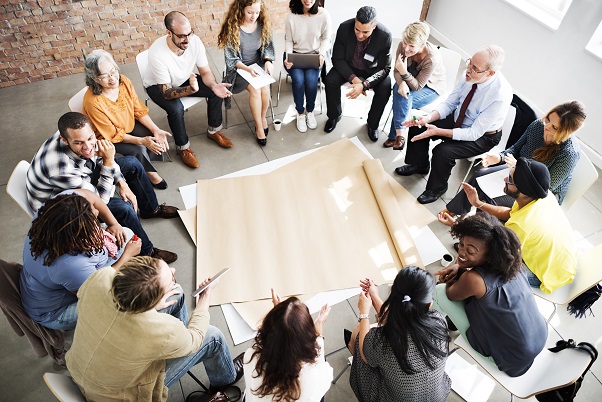 Important contribution to policy
In recent years, citizens' assemblies and similar processes have been held across the UK by local authorities, regional authorities and devolved governments on issues such as adult social care and the Scottish Parliament's Citizens' Jury on Land Use, but this was the first national climate assembly held in the UK.
Citizens' assemblies can give policymakers an insight to what the public thinks about a particular proposal, and a number of Select Committee enquiries have been launched since the Climate Assembly UK that reference its recommendations.
The research team found that a common view among MPs was that assemblies have important contributions to make in supporting the policy process as it provides important insight into what the public think about policy proposals.
Recommendations for future citizens' assemblies
In their evaluation report, the research team make twelve recommendations for other citizens' assemblies in the future. Among these, they suggest that assembly members should be given more input on the remit of the assembly and the types of information they receive. During the Climate Assembly UK, the organisers split the assembly members into thematic groups each looking at a different aspect of decarbonisation. This had the effect of reducing learning across topics and meant that many recommendations were only endorsed by one thematic group.
They also recommend that a mix of in-person and online sessions could reduce the costs and enable assemblies to be longer allowing for more in-depth deliberation to take place. The Climate Assembly UK had to move online for the last set of sessions as a result of the Covid-19 pandemic, but the research team say that the quality of discussion was not affected by it taking place online.
Building on this work, the Centre for Climate Change and Social Transformations (CAST) at Cardiff University is carrying out further research into the range of information about climate change that was provided to assembly members and how they engaged with these complex policy areas.
The Evaluation of Climate Assembly UK report is available here.
---
Latest News