CLASP
Published on: 3 August 2021
The Antony Gormley sculpture CLASP, is to be removed temporarily from Newcastle University's campus for maintenance work and for the application of a protective surface coating.
The 4.4-metre-high cast iron sculpture which is situated on King's Walk, is expected to be off-site for six months to allow for the regeneration of its original, oxidised surface.
CLASP is on loan from the sculptor and was installed on campus in 2018. Antony recently kindly agreed to extend the period of the loan until 2028.
To find out more about the sculpture by the celebrated artist, read about the installation
here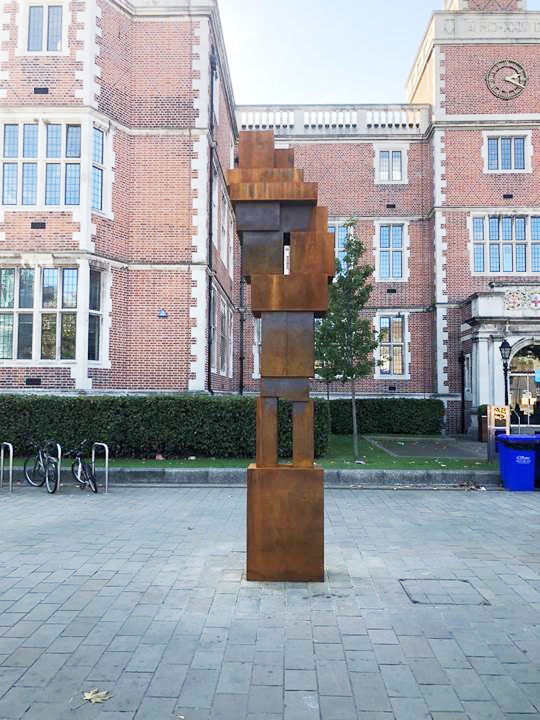 ---
Latest News