Gertrude Bell Archive donation
Donation to transform Gertrude Bell archive
Published on: 23 August 2021
Newcastle University has received a donation of more than £100,000 to transform the Gertrude Bell Archive, 100 years on from Bell's pivotal role in establishing the Kingdom of Iraq.
Irreplaceable record
Gertrude Bell was a remarkable woman of many talents – a noted explorer, diplomat and archaeologist. She is perhaps best known for her role in King Faisal I's rise to power and the establishment of the Kingdom of Iraq under British Administration in August 1921 following the defeat of the Ottoman Empire in the Mesopotamian campaign of World War I.
The generous donation, made by the Harry and Alice Stillman Family Foundation in Pittsburgh, Pennsylvania, will enable the University to continue to digitise the extensive Gertrude Bell Archive, a unique record of letters, diaries, and photographs by Bell, dating from 1871 to 1926.
With close to 10,000 items, the archive provides unique, irreplaceable documentation of the people and cultural contexts from multiple ethnic and religious groups living through the transition from the Ottoman Empire before World War I until 1926.
The photographs preserve a precious record of sites, landscapes and communities, many of which have changed dramatically over the past century and some which no longer exist.
In 2017, the archive was added to UNESCO's International Memory of the World register – the documentary equivalent of becoming a World Heritage Site. It is one of only a handful in the UK to be included.
The Gertrude Bell Archive – the largest held by Newcastle University - is jointly curated by the University Library's Special Collections and the School of History, Classics and Archaeology
Dr Mark Jackson, co-curator and guardian of the Gertrude Bell Photographic Archive, said: "The archive that Gertrude Bell created is a priceless record of people and places that have changed so much over the past century. It is an invaluable source of reference for scholars, artists, filmmakers, curators and writers interested in the post-war history of the Middle East. The Kingdom of Iraq was officially founded on 23 August 1921, and the centenary of this event gives us a unique opportunity to share the story of Gertrude Bell and Iraq with a broader audience.
"We are hugely grateful to the Harry and Alice Stillman Family Foundation for their very generous donation which has made this crucial and transformative digitisation work possible – it will enable us to conserve the Gertrude Bell Archive for future generations and make it more widely available to people across the world."
The donation will also enable Newcastle University to host community workshops about the cultural significance of Bell's legacy, Iraq at 100 and the process of curating the collection, as well as a series of exhbitions in 2022.
Trustee of the Harry and Alice Stillman Foundation, Roger Stillman, said: "The new scanned images are a stunning improvement over the old ones and they now show how good Bell's camera was more than a century ago. I hope these new images and the contextual website Newcastle University is developing will be enjoyed by enthusiasts and scholars for many years to come."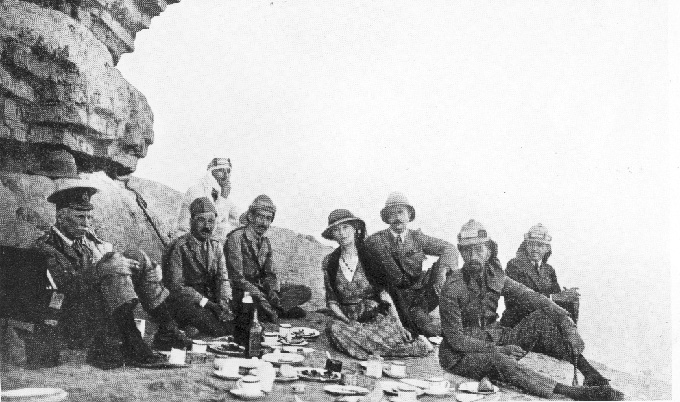 ---
Latest News