Newcastle students to study across the globe as part of Turing Scheme
Published on: 9 August 2021
Newcastle University has received £1.45M funding to support students to study and work abroad as part of the government's new Turing Scheme.
The funding will be used to support participants with general living costs for their time abroad, and is available starting from 1st September 2021 through to August 2022.
The new scheme, which replaces the UK's participation in the Europe-wide Erasmus+ programme, provides funding for international opportunities to work and study in more than 150 countries around the world, including destinations such as Canada, Japan and the United States, as well as European countries. Students interested can find out more here.
The scheme aims to improve access to international opportunities by providing additional funding for students from disadvantaged backgrounds. This includes an amount of funding to go towards the direct costs of travel, including extra expenses such as passports and visas and a higher grant for living costs, to tackle the barriers some students face to studying overseas.
A placement can run for a minimum of four weeks up to a maximum of 12 months, and the scheme is open to all students at all study levels as well as those who have graduated within the past 12 months.
Professor Richard Davies, Pro Vice-Chancellor Global, said: "We are delighted to have been awarded this funding to support our students to take part in The Turing Scheme. As a university we are committed to ensuring our students are able to take advantage of the valuable experience of studying and living in another country, while at the same time welcoming visiting students from around the world, enriching the student experience and the cultural diversity of our campus.
"The Turing Scheme is global in its nature and this funding will allow us to ensure that a wider range of opportunities is available to our students.
Vivienne Stern, Director, Universities UK International, said: "The Turing Scheme will create opportunities for thousands of students from all over the country to gain experience working and studying abroad. We know from the evidence we have collected that students who have such experience tend to do better academically and in employment outcomes – and that this is especially true for students from disadvantaged backgrounds.
"We want more students from a wider range of backgrounds to get these sorts of opportunities and believe, that if they do, the UK economy will benefit in the long run."
Newcastle University values and is committed to student mobility to Europe, and to continued co-operation with our European partners as well as with partners from across the world. The European Commission has confirmed that UK institutions which have successfully applied for an Erasmus+ grant in 2020 can extend their Erasmus+ project to 31 May 2023. This means Newcastle University will participate in Erasmus+ until this date, despite the UK not participating in the new Erasmus+ Programme, and is actively engaging with European partner institutions to create new frameworks for continued collaboration and exchanges beyond this date.
The University is aiming to create placement opportunities over the next 12 months and will make information available on how to apply as soon as details are confirmed. Students interested in a placement and other information about going abroad can sign up for news from our Global Opportunities team. More information about the Turing Scheme is available on both the Newcastle University website and on the Turing Scheme website.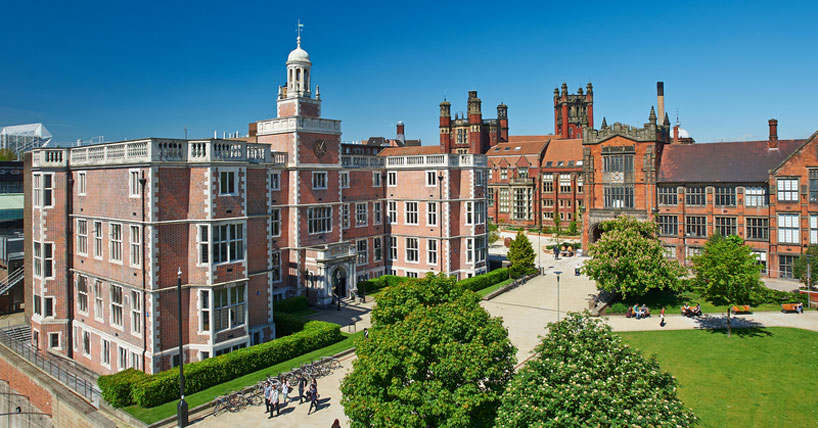 ---
Latest News