Celebrate Christmas and learn a new language
Published on: 20 December 2021
This festive season you can get into the Christmas spirt – and improve your language skills.
Seasonal activities
The ENACT app, which uses cultural traditions to help people learn a new language and about another culture at the same time, has added seasonal activities to its online collection.

A Spanish Catalan guide to making Christmas crackers, English lessons in how to make snowflake decorations and a Finnish guide to making a Christmas wreath, are among those available. The ENACT project guides users through an activity to learn language through culture. It was designed in conjunction with refugees, asylum seekers and migrants and is designed to help foster deeper understanding of the communities they are now living in.

Dr Müge Satar, who leads the ENACT project at Newcastle University says: "We're really pleased to offer seasonal activities in a number of languages on the ENACT app. "Christmas is such a large part of the culture of so many countries, that learning more about how it is celebrated is really helpful in understanding more about a place."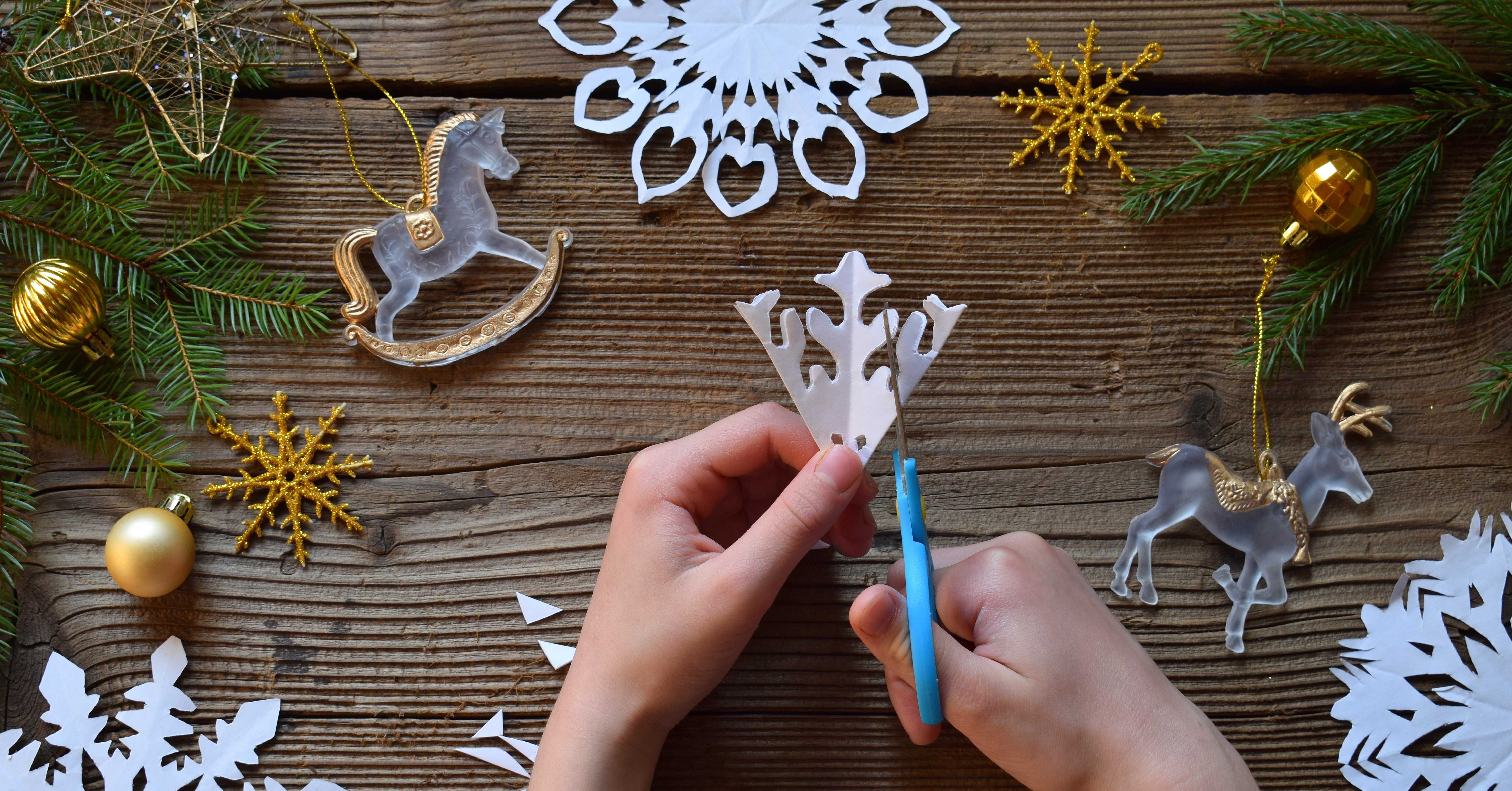 Workshops
Throughout the year, Newcastle University has been hosting workshops which help migrants, refugees and asylum seekers settle into British life.

The events have introduced people from all over the world but who are now living in the North East, to British traditions such as the cream tea and carving pumpkins for Hallowe'en. Learning about the little things that make life 'British' can make settling in a new country less daunting, explains Dr Satar.
"Our participants especially liked the activities prepared by other community members," she adds. "They found them more sincere than other professional videos on the Internet and thought the ENACT activities reflect the culture better.
"We are currently analysing data gathered during the workshops and we are pleased to see that our participants also learned language structures, meaning, and use while producing the cultural activities. We are particularly excited about excellent results we have observed in long-term retention of words, cultural information and intercultural experiences."
Other activities participants have experienced have included learning about the North East's Lambton Worm legend, cricket, making Valentine's Day cards, and weaving Scottish tartans amongst others.

"Learning by physically engaging in an activity brings the language and culture to life and helps intercultural understanding," explains Dr Satar. "By re-creating activities from British culture, our participants made these activities their own. The activities became something they do, rather than they know about, belong to or live with. One of our participants who created their own Scottish tartan pattern said that they felt closer to Scotland now than ever before."
Mutual understanding
As part of the workshops, the ENACT project team also encouraged and supported migrants, refugees and asylum seekers in the North East to produce their own cultural activities on the ENACT web app. This method creates a mutual understanding and two-way integration.
"We are a University of Sanctuary, and by giving a space to marginalised migrant communities to showcase their cultural heritage, the ENACT web app gives them a voice, and empowers them," says Dr Satar. "In this project we collaborate with organisations who support migrant communities in the region. We have enjoyed working closely with the staff, volunteers, and learners at Action Foundation and North East Solidarity Teaching (N.E.S.T)."
One participant from Eritrea said: "It has a direct link with me as an immigrant, telling about yourself, introducing yourself to the others. Before the activity I was thinking how do I adapt to the community and integrate to the local community. Now after these sessions, I don't have only to learn the local community's culture and language but I can also introduce my language and culture to the local community."
The ENACT web app was developed by an interdisciplinary team of researchers at Newcastle University. The project is led by Dr Müge Satar (Principal Investigator) and Professor Paul Seedhouse (Co-investigator) at the School of Education, Communication, and Language Sciences in collaboration with Dr Ahmed Kharrufa (Co-investigator) at the School of Computing.
ENACT is co-funded by the Erasmus+ Programme of the European Union and Newcastle University is working with the University of Helsinki, Universitat Autònoma de Barcelona, Cultura Foundation in Finland and Bogazici University in Turkey. We have activities for learning 21 different languages and cultures.
You can find the ENACT web app here and can contact the project team by emailing enacteuropa@newcastle.ac.uk.
---
Latest News