New Years Honours for University colleagues
Published on: 31 December 2021
University colleagues have been recognised in the Queen's New Year's Honours.
Newcastle University Vice-Chancellor and President, Professor Chris Day said: "I am delighted to see that the outstanding work of colleagues at Newcastle University has been recognised in this way. This is well deserved and testament to their talents and expertise."
Professor Phil Blythe
Phil Blythe is Professor of Intelligent Transport Systems, Fellow of Royal Academy of Engineering, Vice President IET and former Chief Scientific Adviser, Department for Transport (2015-2021).
He has been appointed a CBE for services to Science and Engineering in Transport and Government.
Professor Blythe is a distinguished engineer who has made an outstanding contribution to the transport sector. Phil's academic focus has been the development of Intelligent Transport Systems – the use of information, communications and computing technology applied to transport.
He plays a leading role in optimising the relationship between technology and policy in the transport field, as recognised by his appointment as Chief Scientific Adviser to the Department of Transport. He was also elected a Fellow of the Royal Academy of Engineering, in recognition of his exceptional and continuing contribution.
Phil has devoted his academic career to the development of the research area of Intelligent Transport Systems (ITS), which is essentially the use of Information, communications and computing technology applied to transport. He established the first MSc level module in the UK in the field of ITS in 1997 and this has proved to be highly popular with the MSc and undergraduate students and CPD (Continuing Professional Development) delegates.
Over the years at Newcastle University, Phil's research portfolio covers an extensive range of areas where ITS has been applied to transport, including road to vehicle communications, electromobility and future intelligent infrastructure - all reflected in his research-led teaching in ITS and e-Services. His primary research is forward looking and attempts to bridge the technology-policy gap in terms of what technologies may evolve to meet future policy objectives or indeed influence policy thinking to meet the three main challenges currently facing transport - congestion, climate change and future energy vectors.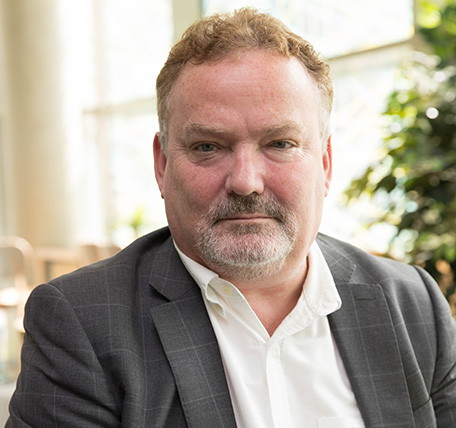 Bridget Stratford, N.E.S.T Project Coordinator
A Newcastle University graduate, Bridget Stratford has been appointed a Member of the Order of the British Empire (MBE) for services to Refugees and Asylum Seekers, particularly during Covid-19. Bridget is the driving force behind North East Solidarity and Teaching (N.E.S.T), a student-run volunteer group at Newcastle University in the local area.
N.E.S.T empowers the refugee and asylum-seeking community in the region through a variety of formats such as one-to-one English teaching, group English classes, sports, creative arts and trips into the local area. Through N.E.S.T, learners who are refugees and asylum seekers, gain confidence in their language skills, find new friends and family, and become better integrated into the community.
N.E.S.T was founded by student volunteers with the support of Students' Union staff in 2016. It was launched to answer a call from the local community and council to support a recent arrival of Syrian refugee families with English language learning and community integration, and originally students supported one family with a two hour weekly support session.
Bridget successfully led the response to the Covid-19 crisis and, together with student volunteers, transitioned to online spaces to continue providing services and support to over 400 asylum seekers and refugees in the region.
The students live-stream lessons on YouTube, while student volunteers are making wellbeing calls to all registered learners, contacting them to ensure that they have everything they need and understand the restrictions.
N.E.S.T. is also part of the City's wider response to support refugees arriving in Newcastle from Afghanistan. This includes providing, packing and distributing approximately 350 care packs to refugees and asylum seekers, including Afghan refugees.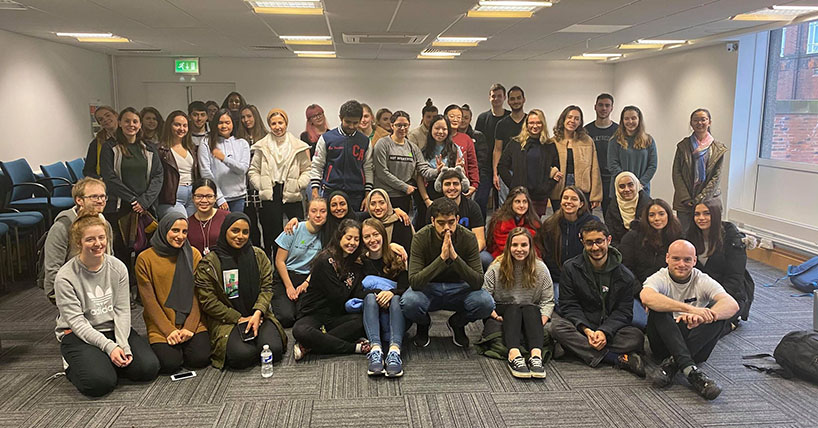 ---
Latest News