Large-scale wastewater epidemiology project in Latin America goes live
Published on: 1 December 2021
New research has commenced sequencing historic and current samples across Latin America to determine the SARS-CoV-2 variants circulating in the area.
Led by Newcastle University in collaboration with Karolinska Institute, the University of Santiago de Compostela, and MGI-tech, the project co-creates a Pan-American network for Environmental Epidemiology (PANACEA).
The Newcastle University team, with partners from 14 countries, are using previous samples and coordinating a campaign that is assessing the real-time prevalence and genomic variants of the virus in the major cities of the continent. The team is quantifying SARS-CoV-2, antimicrobial resistance (AMR), and other infectious agents, and is performing microbiome analysis using the Rocket High-Performance Computing service at Newcastle University.
PANACEA, with support from Northumbrian Water Group and Suez Group, aims to expand the current analytical capacities of the Latin America and Caribbean countries to implement Wastewater-Based Epidemiology (WBE) surveillance programs.
The research team's focus is to build a resilient and sustainable monitoring network capable of obtaining real-time data to help protect public health against chemical and microbiological exposures in the region. In addition, the scientists will develop and implement new molecular tools in environmental epidemiology and training new professionals capable of producing, analysing, and comprehensively interpreting data.
Dr Marcos Quintela-Baluja, a member of CLACS at the School of Engineering at Newcastle University, leads the project.
He said: "We are talking about a region under ongoing epidemics, including Zika, Dengue, Yellow fever, cholera or malaria. Traditional disease detection and management systems are based on diagnostic analyses of clinical samples. However, these systems fail to detect early warnings of public health threats at a broad population level and fail to predict outbreaks promptly. The COVID-19 pandemic has surfaced ideas for a rethink and strengthening of the entire global health surveillance architecture. As a result, WBE will become a gold standard in providing information on community-wide exposure and health status comprehensively and near real-time."
The scientists are also gearing up to start targeting other pathogens as well as antimicrobial resistance.
Professor David Graham, an international expert on AMR and research partner at Newcastle University, added: "PANACEA could be a game-changer for integrated health protection in Latin America. Currently no such system exists, but our work with the United Nations on AMR surveillance has shown global health will be most improved through increased regional capacity for exposure and risk assessment, which is an aim of PANACEA. It is a pleasure to be involved in this landmark project."
Dr Lars Engstrand, Professor in Infectious Disease Control and Director of the National Pandemic Center and the Center for Translational Microbiome Research at Karolinska Institute, Swede says he and his team are very excited about the opportunity to provide the high-throughput infrastructure at Karolinska Institute to this project.
He said: "We have during the pandemic trimmed our lab team for large-scale studies using MGI tech automated systems in a very cost-effective way with rapid turn-around times. Now we will use our experiences in virus and AMR surveillance in combination with microbiome analyses in this important project. We will do our best to provide high-quality data to the PANACEA network".
Professor Pablo Hernan Sotelo, Head of the Department of Biotechnology in the Faculty of Chemical Sciences at the National University of Asuncion, and lead of the SARS-CoV-2 environmental surveillance project of the Paraguayan Research Agency (CONACYT) said: "This project will allow us to get access to capacities that are not currently available in our country. At the beginning of the pandemic, we found local WBE initiatives in the region that helped us to rapidly develop methodologies to quantify SARS-CoV-2 in wastewater. PANACEA born to provide international context to the effort of local scientists, which are the main actors to implement sustainable surveillance capacities in one of the most vulnerable regions of the world."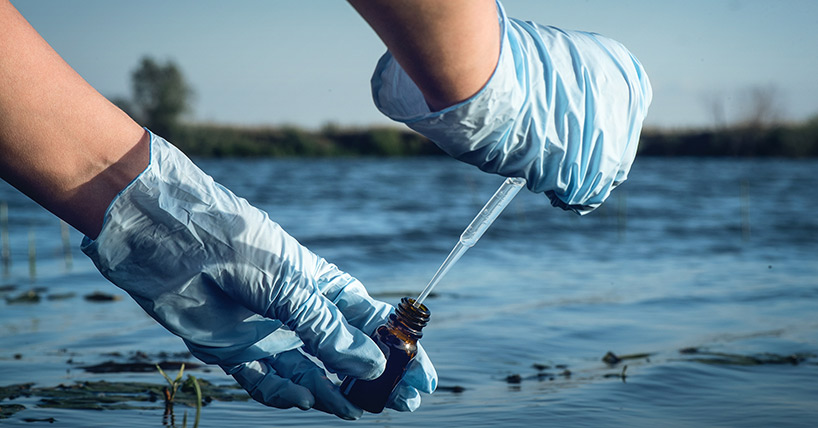 ---
Latest News