rural estate carbon off-setting
Leading the way to net zero in Universities' rural estate
Published on: 6 November 2021
Newcastle University leads global universities in quantifying terrestrial carbon and off-setting opportunities for its rural estate.
Research published in the journal Soil Use and Management found that Newcastle University could off-set up to 50% of its greenhouse gas emissions over 40 years by adapting land management at its research farms.
Prof David Werner, of Newcastle University's School of Engineering, said: "Carbon-offsetting is typically perceived as a service that can be purchased from providers overseas. But Universities figure amongst the largest landowners in the UK. To achieve their ambitious net zero-carbon aims, universities should seriously consider carbon off-setting strategies for the land under their management."
First-author of the study, Jiaqian Wang, added: "I quantified the soil and tree carbon stock at Newcastle University's two research farms and found it amounts to sixteen times the institutional scope 1 and 2 greenhouse gas emissions in 2019/20. My research shows that afforestation or conversion of some arable land into permanent grassland would be effective measures to off-set tangible amounts of the university's carbon emissions in its rural estate.
"For example, converting one of the university farms into a forestry and carbon sequestration research centre with mixed woodland could capture and store about 1,856 tonnes of carbon per year, over a period of 40 years, to off-set at current rates about 29% of the university's greenhouse gas emissions (CO2 equivalent – C)."
The net zero challenge
The implementation of such land conversion strategies comes with challenges.
Newcastle University's Farm Director, James Standen, said: "The main concerns would be the restrictions within our tenancy agreements and changes that might affect farm subsidies or our ability to deliver agricultural teaching and research. However, I would like to contribute more on carbon abatement, in cooperation with the other university stakeholders and as such we are a lead farm in a project with the Student Office of Sustainability aimed to link University land holdings to deliver exactly this output."
Matt Dunlop, Head of Sustainability at Newcastle University, added: "Our priority in pursuit of Net-Zero is to reduce emissions first, but for hard to abate emission sources, offsetting will have a limited place within our climate action plan. The challenge is to identify high quality approaches to this issue, which are aligned to our charitable purpose, and which preferably deliver a range of co-benefits such as biodiversity improvement. It's fantastic that our researchers are using our farms to actively engage with this part of the net zero challenge"
Professor David Manning, co-author of the study and Professor of Soil Science, School of Natural & Environmental Sciences, highlights additional carbon off-setting methods researched by the university: "Soils are the 'elephant in the room' in removing CO2 from the atmosphere, a natural process that can be designed into a range of land uses, from green space associated with highways and other transport infrastructure to landscaping and gardens."
Many academic institutions have substantial land holdings. Oxford and Cambridge Universities are amongst the largest landowners in the UK, and the ten largest college campuses in USA cover above 45,982 hectares. The methodical framework developed by the Newcastle University researchers can provide realistic perspectives to other researchers and institutional executives who are considering potential strategies to augment terrestrial carbon stocks in the green space under their management.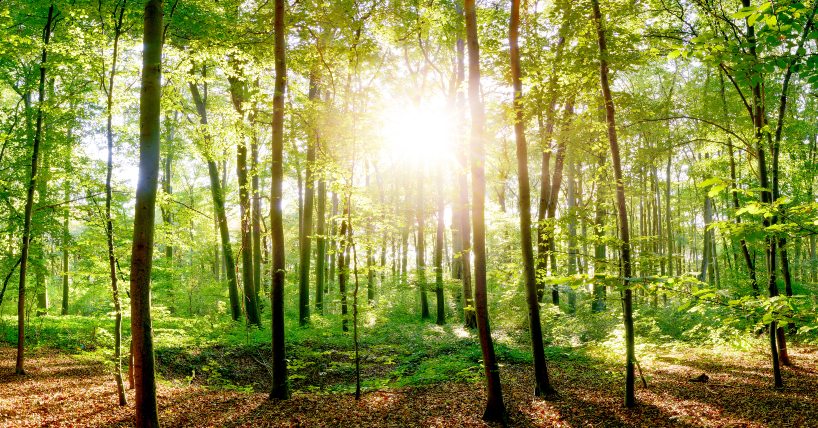 ---
Latest News