Lessons to be learned so citizens' assemblies can be more effective
Published on: 25 January 2022
The scope of the Citizens' Assembly of Scotland's remit should be tighter so it can have more impact on policy, say Newcastle and Edinburgh experts.
A clear mandate
In the new Research Report on the Citizens' Assembly of Scotland published today, academics examine both the operation of the Assembly and the relationship between it and wider Scottish society.

The researchers, from Newcastle University, the University of Edinburgh and Scottish Government Social Research, made a number of recommendations for future assemblies in the report.

These include:
• Broader public engagement so there is more understanding of what assemblies do

• Setting a clear mandate so assemblies can interact with and influence decision making

Recognising the importance of focusing the Assembly's remit, the report also found:

• The members of the Assembly found it a rich and rewarding experience

• Members felt included and empowered, and it increased their enthusiasm for engaging in other political and civic activities

• Politicians and journalists recognised it as an important prototype for future assemblies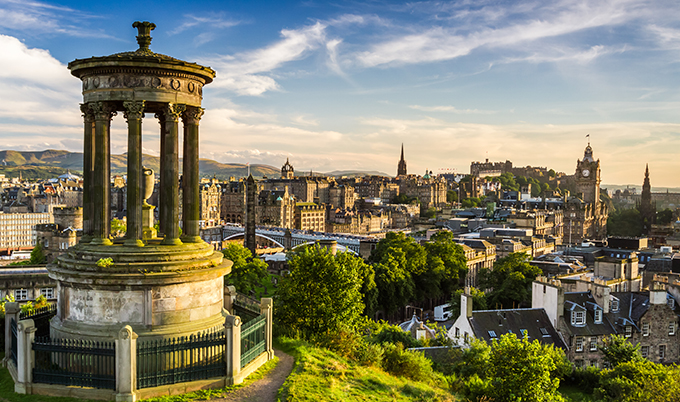 A valuable process
Citizens' assemblies can be a valuable process in democracy if they are conducted properly, explains lead author Dr Stephen Elstub, a Reader in British Politics at Newcastle University.
"Citizens' assemblies bring people from all backgrounds and beliefs together," he says. "And they have to listen to each other's views and debate and reason together. This is particularly important now, when political divides between people of differing views can seem so large that they cannot be resolved."
The team were given unprecedented access to the Assembly over a period of eight weekends, which took place between October 2019 and December 2020. The Assembly was disrupted by the Covid-19 pandemic and meetings moved online.
The Citizens' Assembly of Scotland was initiated in April 2019 in the wake of Brexit and the debate around a second independence referendum. The Assembly brought together 104 members from a cross section of Scottish society to address the following questions:
What kind of country are we seeking to build?
How best can we overcome the challenges Scotland and the world face in the 21st century, including those arising from Brexit?
What further work should be carried out to give us the information we need to make informed choices about the future of the country?
Develop foundations
The researchers found the breadth of the remit meant sessions were impacted as it was difficult to provide the expertise needed so members could properly take evidence and advice on all the topics. It also led to a broad and wide-ranging set of recommendations, which may be difficult to transfer into policy development.

Nevertheless, Dr Elstub, from Newcastle University, suggests: "If these lessons can be learnt, citizens' assemblies could make a valuable contribution to Scottish politics."

Co-author Dr Oliver Escobar from the University of Edinburgh said:

"Our report has benefited from the generous contribution of nearly 2,000 research participants, including Assembly members, organisers, facilitators, politicians, policymakers, journalists and members of the Scottish public.

"It is always challenging to develop the foundations for a new democratic institution. This Assembly was the first of more to come in Scotland and we hope this research will help to inform their future.

"The work that Assembly members carried out is nothing short of extraordinary, especially considering the difficult circumstances they faced and the wide-ranging nature of the remit.

"One surprising finding from our research is that moving the Assembly to the online environment did not diminish the quality of collaboration between members. This shows that digital spaces can be designed for meaningful dialogue and deliberation."
---
Latest News