Paul Younger Energy Centre
Energy centre to be named in honour of Professor Paul Younger
Published on: 12 January 2022
A major infrastructure project is to be named after Professor Paul Younger, one of the region's pioneering scientists.
The Paul Younger Energy Centre is located in Paul's birthplace, Hebburn. It will provide renewable heat to public sector buildings through the heat network in Hebburn by collecting mine water from Hebburn Colliery. Two boreholes will be drilled into the ground and pumps will be used to take warm water from disused flooded mines.
Professor Paul Younger, who passed away in 2018, was an internationally-renowned hydrogeologist and environmental engineer. He is regarded as one of the world's foremost experts in geothermal energy and the remediation of pollution associated with mining. The naming of the centre is a tribute to Paul's key role behind the bid to make Newcastle a City of Science and Technology and in Newcastle University's pioneering research to drill for geothermal energy in the heart of the city.
Paul joined Newcastle University as a geology undergraduate and worked his way up to become Director of the Newcastle Institute for Research on Sustainability (NIReS) until he was appointed the University's first Pro-Vice-Chancellor for Engagement.
A fitting tribute
Colleague David Manning, Professor of Soil Science at Newcastle University, said: "I taught Paul as an undergraduate and worked closely with him to develop the region's lead in geothermal energy. Naming the Energy Centre in his honour is a fitting tribute to a man who contributed so much in so many ways, throughout his career, to the influence the region has in improving people's lives globally."
Due to be completed in 2023, The Paul Younger Energy Centre will provide renewable heat for Hebburn Central, and residential developments, Durham Court and Lincoln Court, with plans for more buildings to be added in the future.
Dr Bobo Ng is currently the Programme Manager (Energy Accelerator) at North East Local Enterprise Partnership (NELEP). Prior to joining NELEP, she used to work for at South Tyneside Council, responsible for the business case development of Hebburn Mine Water Project and secured £3.7m EU funding (ERDF) to develop this pilot mine energy scheme that serves a heat network.
She said: "Paul was at the forefront of work to control the rising minewater across coalfields and transforming this problematic issue into heat source opportunities that now play huge part for decarbonisation in the UK. He is missed but frequently remembered and lives on in many of us he inspired."
Cllr Ernest Gibson, Lead Member with responsibility for climate change, South Tyneside Council, said: "There really was no better choice than Paul when we were deciding how to name the energy centre.
"Paul was eminent in his field and was ahead of his time, championing this kind of minewater technology many years ago.
"We hope he would have been proud of what we are achieving in his home town and to see us pay tribute to his pioneering contribution."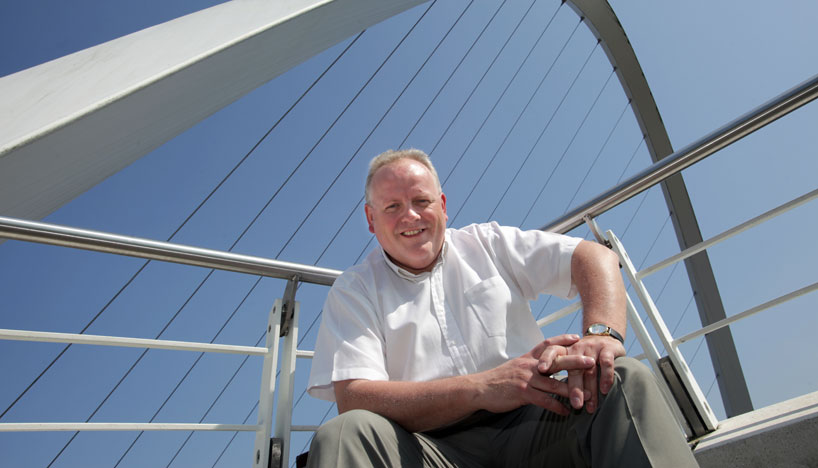 ---
Latest News