Issues remain if left-behind areas are to be transformed
Published on: 2 February 2022
A range of issues remain to be addressed if the government's claimed 'transformation' of opportunities and living standards for people across the UK is to be delivered.
Deep-seated and longstanding issues
In response to the announcement of the government's flagship Levelling Up White Paper, a Newcastle University academic says the measures unveiled are a welcome recognition of the deep-seated and longstanding nature of the issues facing 'left-behind' places across the UK. However, although the long-term nature of the solutions required has been acknowledged, the scale of the initiatives announced today does not reflect the size of the challenge.
Professor Andy Pike, Sir Henry Daysh Chair of Regional Development Studies in the Centre for Urban and Regional Development Studies (CURDS), said:
"It is welcome to see the announcement of the aims and targets to focus policy and expenditure across government over the long term on reducing geographical inequalities with measurable indicators and a requirement in law to report progress and hold government to account.
"The ambition to decentralise powers and strengthen the patchwork of different governance arrangements across England is long overdue, as is the need to strengthen local government and public services across the country after a decade of austerity.
"But questions remain in several areas. The scale of resources in relation to the size of the problem and the lack of new resources remains serious concerns and question whether this plan is sufficiently strong to grasp the transformative moment the country faces to adapt to Brexit and recover from the pandemic.
"In our Levelling Up Left Behind Places book, we estimate that around £4.9bn per year has been spent on spatial policy since the mid-1970s (in 2020 prices). This contrasts with the Aufbau Ost ('Building Up' East Germany) programme in Germany following reunification that has spent around £55bn per year since 1990."
"The plans announced today cover lots of initiatives of different sizes and values in many policy areas – such as education, health, housing, transport, R&D, regeneration – but there is less said about how it is all meant to fit together on the ground and make a difference to people's lives across the UK.
"The government seeks further decentralisation of powers but, crucially, this requires a matching level of resources rather than continuing to squeeze local government. It seems like there is push for a centrally-orchestrated agenda for devolving limited budgets and difficult decisions about policy and public services to local decision makers."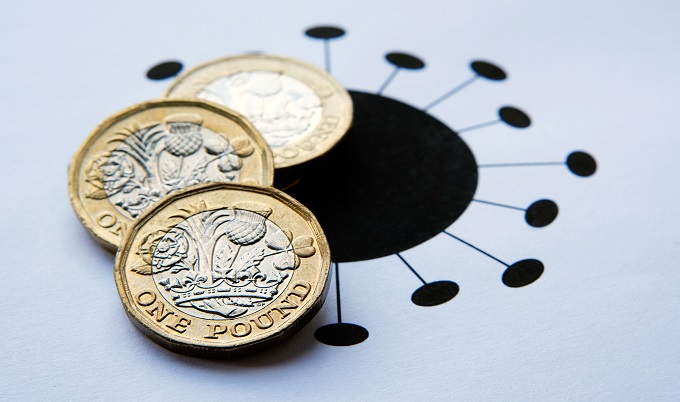 New analysis
The call for a focused mission-led approach to levelling up was made in a book recently written by Professor Pike, with co-authors Professor Ron Martin, Dr Ben Gardiner, Professor Peter Sunley and Professor Peter Tyler.
"Levelling Up Left Behind Places: The Scale and Nature of the Economic and Policy Challenge" presents novel analyses of the scale, nature and geographies of the economically 'left behind' place problem.
It examines why past urban and regional policies, going as far back as 1928, have not succeeded in achieving a more spatially equitable distribution of economic prosperity and opportunity. Having identified significant limitations and weaknesses of past policy, the book argues that a major transformative spatial policy model will be necessary to reduce geographical economic inequalities.
Key foundational principles are set out for a mission-orientated strategy, including:
· Embedding geography in national policy making and economic governance.
· Commitment of resources on a scale appropriate to the magnitude of the task.
· A federated system of city-region authorities with substantial devolved powers and funding.
· Strengthening of a bottom-up, place-based dimension to policy design and implementation.
Although the book is focused on the UK, there are lessons from the policy discussion that will be of relevance for other countries in which governments face challenges of levelling up those of their towns, cities and regions that have been left behind.
"Levelling Up Left Behind Places: The Scale and Nature of the Economic and Policy Challenge" was published by the Regional Studies Association in December 2021 as part of its Regional Studies Policy Impact series. A recording of the Regions Cities Industry webinar 'Levelling Up Left Behind Places: The Scale and Nature of the Economic and Policy Challenge' held on 27th January 2022, with Chair: Gillian Bristow, Cardiff University and Speakers: Ron Martin, University of Cambridge; Ben Gardiner, Cambridge Econometrics; Andy Pike, Newcastle University; Peter Sunley, University of Southampton and Peter Tyler, University of Cambridge is available on the Regional Studies Association website.
With thanks to the Regional Studies Association for permission to republish part of this story. View the original announcement here.
---
Latest News