Leave Newcastle Happy 2022
Volunteers are being sought for end-of-term student clean-up
Published on: 7 March 2022
Leave Newcastle Happy, the popular Newcastle University student-led campaign will return to help clean up our city.
This successful initiative was launched by Newcastle University Students' Union (NUSU) in 2014 and returns every summer to support students moving out of Jesmond and West Jesmond at the end of summer term.
It involves students, residents and staff volunteers who run litter picks across Jesmond and NUSU and the University locate rubbish skips in key areas during the big move out weekend. In addition, students from Newcastle and Northumbria University take part in British Heart Foundation's Pack for Good campaign by donating clothes and household items for resale and collectively to date, Leave Newcastle Happy has helped raise over £1 million to support the BHF.
Kay Hattam, Wellbeing and Support Coordinator, NUSU, said: "Not only can students make use of the free rubbish skips to rid of household items, the popular litter picks with students, staff and other residents have helped clean up lanes and streets and perhaps more importantly, created opportunities for people who may not usually get together and volunteer to work together on sustainability issues that matter to them all.
"Donating unwanted but resalable items to the BHF is an important part of the campaign and especially in 'giving back' to the city loved by many. The money generated by student across the city in donations has a wider benefit in the BHF's vision to create a world free from the fear of heart and circulatory diseases. A staggering amount of over £1 million in donatable value has been raised across the main areas that students live and study in."
An important community role
Abbie Hutchinson, Newcastle University Students' Union President said: "Supporting our students in contributing to the places where they live is incredibly important to us. We believe that Newcastle, as a city, is enriched by welcoming such a diverse group of students each academic year and have a commitment to continue in our good work, always looking to improve and build on our well-established role in the community. We also recognise the benefits that campaigns like Leave Newcastle Happy bring not just to the streets of Jesmond but in our responsibility in climate action."
Marc Lintern, Director of the Careers Service, and Deputy Academic Registrar at Newcastle University, said: "This student-led initiative showcases the strong partnership working across our city and the positive role students play in the community. It helps highlight that it is everyone's responsibility for keeping our city clean and helping to make it a great place to live."
To find out more and get involved, please contact: ddc.union@newcastle.ac.uk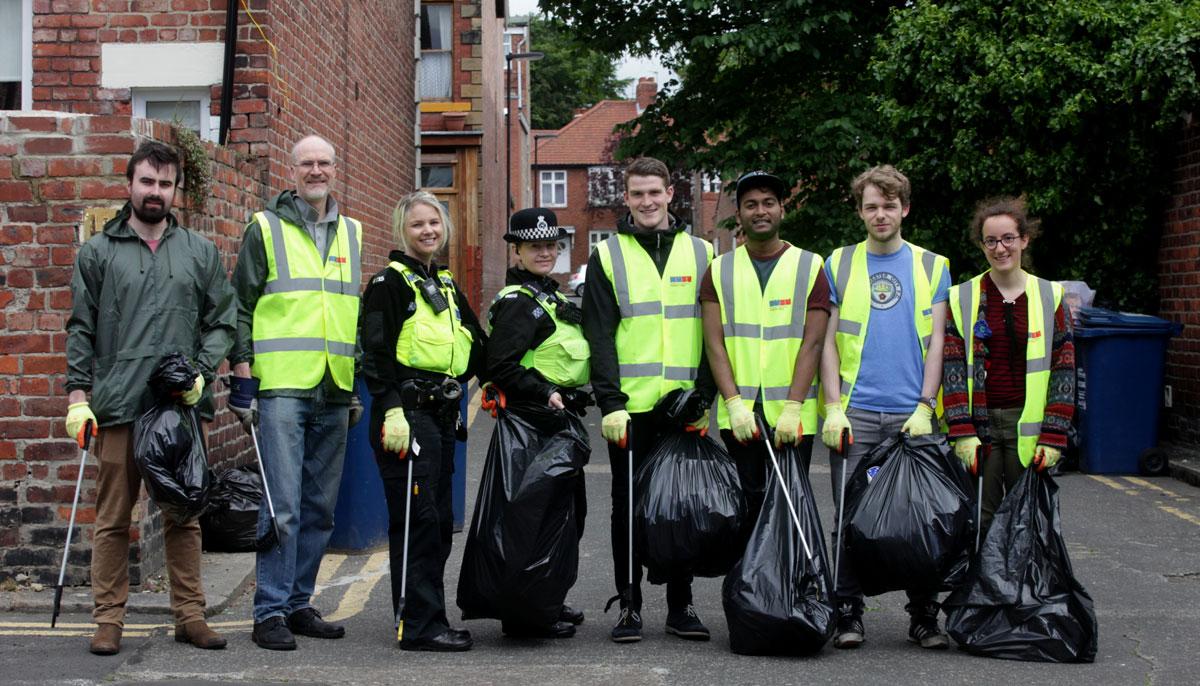 ---
Latest News