Investment in culture and nature to boost the nation's health
Published on: 22 March 2022
A programme to understand how local nature-based activities may improve the health and wellbeing of young people in Middlesbrough has been funded as part of twelve new research projects.
They explore how culture and nature can level up health and wellbeing across the UK.
The Arts and Humanities Research Council (AHRC) has announced twelve research projects that will unleash innovative ways of using culture and nature to tackle health disparities.
The programme will see researcher Dr Catherine El Zerbi at Newcastle University working in collaboration with communities, and health partners, across the UK to establish how cultural and natural interventions can be placed at the service of public health.
The project called "Rooted in nature" will examine scaling up a programme of nature-based activities for a diverse group of young people in Middlesbrough
This is an interdisciplinary project, in collaboration with community partners in Middlesbrough. It will see a diverse group of local young people using arts-based methods to help us understand what they most value about participating in local nature-based activities, and how such activities may improve health and wellbeing. These insights will help to assess what infrastructure is needed to optimise nature-based programmes in the future.

Dr El Zerbi who is in Newcastle University's Population Health Sciences Institute said: "In the face of complex social adversities that we know result in health inequalities and reduced life opportunities in our region, our research vision is to work collaboratively with our community partners to find ways to strengthen nature-based programmes for children and young people so that they feel inspired, confident and more connected to our communities. In doing so we hope to improve health and social outcomes."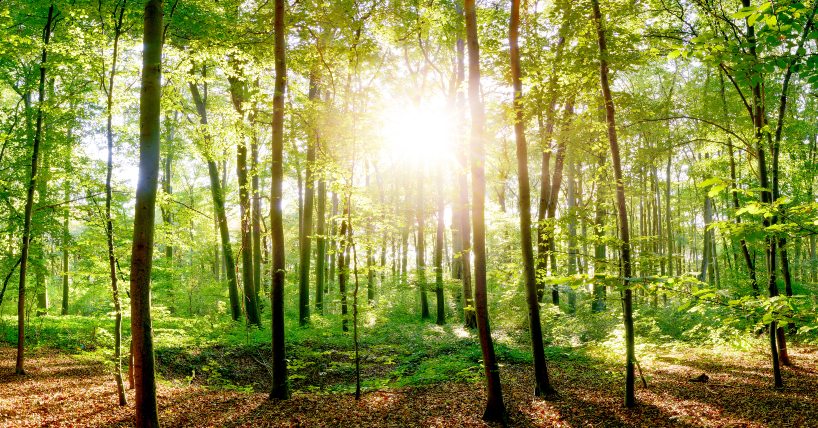 Creative health
The intention of this programme is to explore strategies for scaling up small, locally-based approaches and to better understand how they can inform and influence system change. The projects will generate evidence to support the rollout of place-based approaches to creative health, growing an evidence base for positive change.
Led by AHRC, in partnership with the National Centre for Creative Health, the Medical Research Council (MRC) and Natural Environment Research Council (NERC) have also partnered on this £1.5 million programme.
It is anticipated that these projects will pilot a wider research agenda to be launched later this year, which will enable this research to be developed further to enhance health outcomes for communities over a longer period.
Professor Helen Chatterjee, AHRC's Health Disparities Programme Director, says: "The COVID-19 pandemic has highlighted stark health disparities across the UK. Access to local cultural activities and natural spaces can play an important role in health and wellbeing.
"This programme takes a place-based approach to public health, exploring new avenues to tackle health disparities across the country.
"By connecting research directly with decision making at local, regional and national levels, we hope to build a new scalable model that leads to healthier communities across the whole of the UK."
Alex Coulter, Director of the National Centre for Creative Health, says: "We are really delighted to be working in partnership with AHRC and with the twelve research projects across the UK.
"The National Centre for Creative Health aims to advance good practice and research, helping foster the conditions for creative health to be integral to health and social care and wider systems.
"Working with Professor Helen Chatterjee, we will ensure that learning from the research projects informs wider systems change. The range and scope of the projects will provide a rich evidence base for the spread and adoption of creative health approaches that can mitigate health disparities."
---
Latest News