Newcastle University academic announced as a New Generation Thinker
Published on: 31 March 2022
Dr Emma Whipday has been named as one of this year's New Generation Thinkers.
She is one of only 10 early career researchers from institutions across the UK selected from the prestigious competition, organised by the Arts and Humanities Research Council (AHRC) and the BBC.
Every year, BBC Radio 3 and the AHRC hold a nationwide search for academics with new ideas that will resonate with a wider audience. These New Generation Thinkers represent some of the brightest scholars in the country and their research has the potential to redefine our understanding of an array of topics, from our history to the way we speak.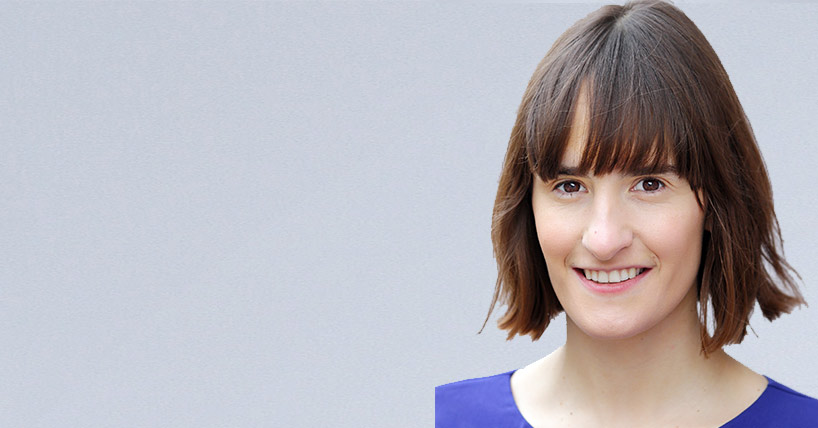 A Family of Witches
Emma is Lecturer in Renaissance Literature at Newcastle University and her essay pitch to AHRC, which will be featured on BBC Radio 3, is 'A Family of Witches'. In 1613, a mother and daughter were hanged for witchcraft. The mother was unmarried; her daughter was illegitimate; and the daughter herself had an illegitimate child.
The pamphlets published to celebrate their deaths focused on the way the two women lived – in an all-female household, without a male authority figure or the legal and religious structure of marriage – and Emma's essay explores the way this non-nuclear family was thought of as being just as dangerous as the witchcraft they were supposed to have committed.
Emma said: "I am absolutely delighted to have been selected for this year's New Generation Thinkers, as part of such an exciting cohort - I'm a big admirer of the work of past participants and I'm really looking forward to being part of Radio 3 programming.
"This is the third time I've applied for this scheme, and I've learned such a lot from the assessment days in previous years; I feel very lucky to be able to access all the training and opportunities that this scheme provides, to further develop my broadcasting skills and experience.
"I'm particularly excited about getting to share my research into how non-nuclear families were represented as dangerous in early modern England with a wider audience. My Essay for Radio 3 will focus on how early modern women accused of witchcraft were frequently represented in relation to non-traditional family structures - single mothers, intergenerational families, illegitimate children - so that anxieties about female authority, sexuality, and autonomy fed into the fear of witches."
Emma's first book, Shakespeare's Domestic Tragedies: Violence in the Early Modern Home (Cambridge University Press, 2019), explores domestic violence on the early modern stage, and is co-winner of the Shakespeare's Globe Book Award 2020.
Her essay collection Playing and Playgoing in Early Modern England (co-edited with Simon Smith) is forthcoming from Cambridge. She is currently working on a book, funded by a Leverhulme Early Career Fellowship, on non-traditional households in early modern culture. She is also writing the introduction to the new Oxford World Classics Measure for Measure.
Emma regularly directs practice-as-research workshops, staged readings, and productions of early modern plays. She is also a playwright; her play Shakespeare's Sister (Samuel French, 2016) won the Theatre Royal Haymarket's Masterclass 'Pitch Your Play' award, and her play The Defamation of Cicely Lee won the American Shakespeare Center's 2019 'Shakespeare's New Contemporaries' prize.
Names of the 2022 New Generation Thinkers were announced today as part of a special episode of Free Thinking on BBC Radio 3, introduced by Laurence Scott, one of the first New Generation Thinkers in 2010. Featuring all 10 researchers, the episode is now available to listen to on demand on BBC Sounds and as and Arts & Ideas podcast.
New Generation Thinkers
The New Generation Thinkers will have the prestigious opportunity to communicate their research by making programmes for BBC Radio 3. They will also be provided with unique access to training and support from AHRC and the BBC. New Generation Thinkers alumni have gone on to become prominent public figures in their fields, as well as the face of major documentaries, TV series, and regular figures in public debate.
The 2022 New Generation Thinkers have been recognised for their ability to communicate complex ideas and for their research into timely issues such as anti-racism, the impact of language on the experience of miscarriage, and how history can help us explore ideas about censorship today.
The final 10 academics taking part in the scheme were chosen after a four-month selection process, including a series of day-long workshops. They have undergone training and development with the AHRC and will spend a year being mentored by producers from Radio 3's Free Thinking programme, where they will appear to take part in discussions about a wide range of topics throughout the year.
They will also be working on episodes of The Essay to be broadcast on BBC Radio 3 next spring. Meanwhile you can find examples of other programmes made by New Generation Thinkers in a playlist on the Free Thinking website and on air with The Essay and Sunday Feature slots in the current BBC Radio 3 schedules.
---
Latest News