GNM: Hancock welcomes Malavika Anderson as new museum manager
Published on: 17 March 2022
Malavika Anderson has been appointed by Tyne & Wear Archives & Museums (TWAM) as Museum Manager at Newcastle University's Great North Museum: Hancock.
A very special place
Malavika joins TWAM from Wellcome Collection in London where she was Head of Live Programme. She has also worked at the University of Cambridge, Goethe-Institut in New Delhi and the Museum of Modern Art in New York.
At the Great North Museum: Hancock, Malavika will oversee an engaging public programme of exhibitions and events whilst caring for internationally important collections and supporting research at Newcastle University.
The museum opened in its existing premises in 1884 but was merged with two more museums in May 2009 as part of a £26 million capital development to become the Great North Museum: Hancock.
It is now one of North East England's most successful museums, attracting more than five million visitors since 2009. The Great North Museum: Hancock is managed for Newcastle University by TWAM.
Malavika Anderson, Museum Manager at the Great North Museum: Hancock, said:
"I am delighted to be appointed to this role at the Great North Museum: Hancock. The museum holds such a special place in the hearts of people across the North East and plays a significant role in enriching the cultural, educational and social landscape of the region and beyond.
"Since moving to Newcastle in 2020, I have loved visiting the museum - it is a very special place with an amazing history. The breadth and scale of its internationally significant collections and fantastic programmes inspire children, young people and adults alike.
"This is a challenging but exciting time for museums and cultural spaces. They play a crucial role in bringing people together in accessible, public spaces and help us to reflect on the world in which we live in quite profound ways. In its capacity to facilitate access and nurture interest in ideas about nature, science, history and culture, the Great North Museum: Hancock stands as a vital institution - regionally, nationally, and internationally.
"It is nothing short of a privilege to be leading this museum and together with the incredible team here, colleagues across TWAM and Newcastle University, I look forward to building on our strengths and charting ambitious new paths for the future."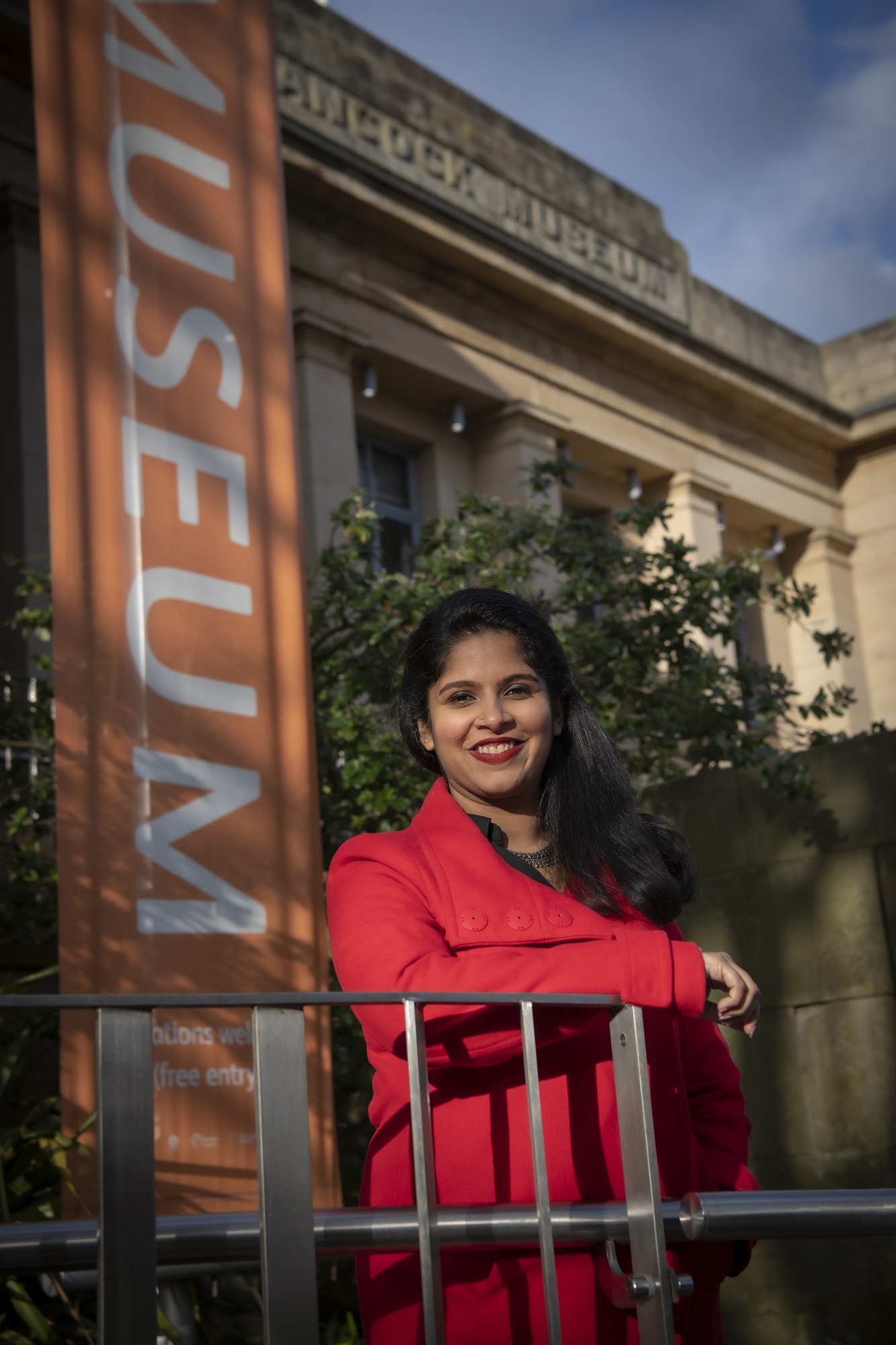 Outstanding
Professor Vee Pollock, Dean of Culture and the Creative Arts at Newcastle University, said:
"This is great news for the museum and we're delighted to welcome Malavika. Her deep understanding of public engagement and the power of university museums will be invaluable as we work together."
Keith Merrin, Director of Tyne & Wear Archives & Museums, said:
"I am very pleased to announce Malavika's appointment today. She has an outstanding track record and a remarkable range of skills and experiences to draw on. I am looking forward to welcoming Malavika to the Great North Museum: Hancock and working alongside her."
An alumna of Delhi University and Jawaharlal Nehru University in New Delhi, Malavika began her career working with artists and producing exhibitions.
She went on to work in the department of film at New York's Museum of Modern Art before returning to New Delhi. There, she managed projects and exhibitions for the contemporary artist Bharti Kher before taking up the role of Programme Co-ordinator at Goethe-Institut where she worked on a range of international cultural programmes and partnerships.
Malavika worked in public engagement at the University of Cambridge and then as a Cultural Programmer at University of Cambridge Museums before her most recent role in 2017 as Head of Live Programme at Wellcome Collection.
Alongside her extensive experience as a cultural programmer, Malavika is also a lecturer, trustee at Norfolk & Norwich Festival and board member at Kettle's Yard, Cambridge.
In 2016, she was one of four museum professionals accepted to Arts Council England's Change Makers leadership programme.
---
Latest News