Collaboration aims to address region's skills gap
Published on: 9 March 2022
Experts at Newcastle University are working with the North East Local Enterprise Partnership (LEP) and young people to better understand how a skills gap facing the region can be addressed.
Evidence-based support
The North East LEP is responsible for improving regional economic performance and has identified a difference between what is needed to support strategic sectors in the region such as energy, digital and life sciences, and the skills and career aspirations of young people.
The Realising North East Ambition (ReNEA) collaboration will bring together academic research and the LEP's knowledge of the local labour market with the needs of employers and young people to produce new ideas for support that can be easily put into action.
The project is one of 11 across the UK to be funded by the Economic and Social Research Council (ESRC) as part of its pilot Local Acceleration Fund (LAF), and aims to identify and develop local, evidence-driven strategies to secure better outcomes for young people's employment and career progression in the North East.
The collaboration will identify local challenges and policy priorities to ensure the pipeline of young talent into the labour market is matched not only to the needs of employers and young people themselves, but also makes a positive difference to local areas.
"The number of young people in the North East who are not in employment, education or training is a longstanding issue and many past initiatives have tried to address this," explains lead researcher, Dr Louise Kempton, from Newcastle University's Centre for Urban and Regional Development Studies (CURDS). "The challenge for young people in the North East is not just to get a job but to get a good job with decent pay and career progression.
"This partnership with the North East LEP will allow us to gather the local intelligence required to help shape and co-create local solutions that improve outcomes for young people's employment and career progression and reduces regional inequalities."
As well as talking to employers and young people, the project team will talk to schools and colleges in the region about the careers guidance they provide. The researchers will also listen to charities and other voluntary organisations working with young people to understand the practical challenges in securing and retaining work, and the range of formal and informal networks that exist and how accessible they are for young jobseekers.
Kim Smith, Regional Lead: Education and Enterprise for the North East LEP, said: "Everything we do is based on data and working with Newcastle University on this research will allow us to expand and deepen our evidence base. The results will help inform our current programmes of delivery and the future shape of careers education delivery in the region. It's a great example of how partnership working can deliver strategic interventions that support the local economy."
It is hoped that the project will establish a community of practice that is based on local intelligence and can inform future policy in locally-relevant and sustainable ways.
Dr Emily Rainsford, Research Associate, Newcastle University, added: "This exciting partnership will identify and develop local strategies that are evidence-based to address the mismatch between job opportunities and the career aspirations of young people and in doing so, will aim to provide better outcomes for young talent in the region."
The ReNEA project team will hold a number of stakeholder events and workshops over the coming months, and will publish their report this summer.
The learnings from the wider LAF fund will inform ESRC's future approach to investing in locally focussed projects that enhance opportunities for collaboration and improve access to research, evidence, data and social science expertise to inform local policy making.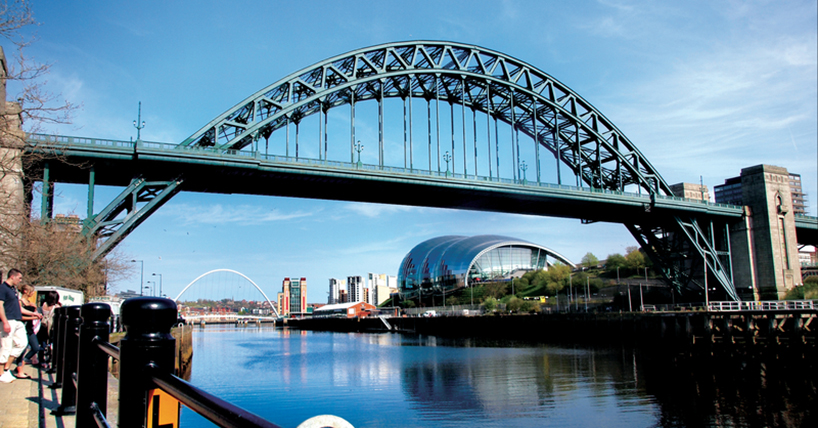 ---
Latest News