Biochemical Society awards
Leading scientist and early career researcher given prestigious award
Published on: 6 April 2022
Academics from Newcastle University have been honoured with prestigious awards from the Biochemical Society.
Professor Nicola Curtin has received the Heatley Medal and Prize and Dr Amy Vincent has been given the Early Career Research award.
Each is recognised for outstanding work in their field. The Heatley Medal, which is named after Norman Heatley whose work enabled the mass production of penicillin in the war, is awarded for exceptional work in applying advances in biochemistry that create widespread benefits and value for society.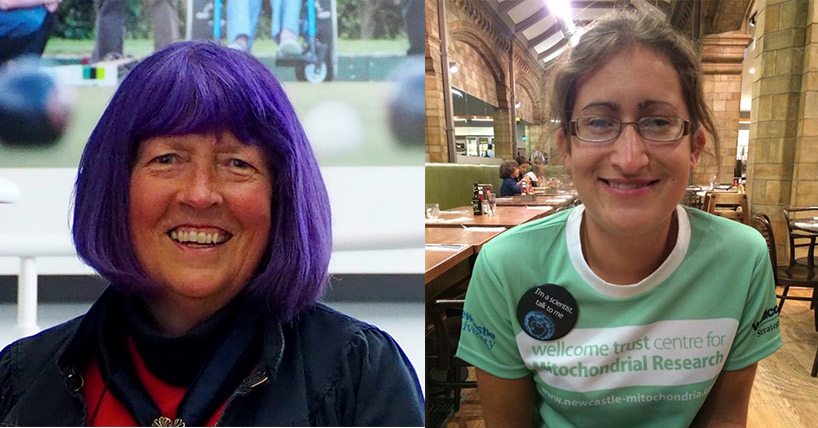 Scientific breakthroughs
Professor Curtin has more than 30 years' experience in the development and biological evaluation of novel drugs to treat cancer and the development of biomarkers to predict and assess their effects.
She is receiving the award in recognition of her innovative studies demonstrating the ability of PARP inhibitors to target cancer-specific vulnerabilities due to faulty DNA repair.
Professor Curtin was part of a talented team at Newcastle University who produced Rubraca® – a new anti-cancer drug, which has been approved for the treatment of ovarian and prostate cancers associated with the relevant DNA repair defect.
She said: "I have been fortunate in having a career that satisfies my scientific curiosity and fulfils my desire to improve people's health and wellbeing. It is great to be recognised for my contribution.
"The Heatley Medal is special to me because, like Norman Heatley, I recognise that luck has also contributed to the ultimate success of Rubraca®.
"I thank Caroline Austin, Laurence Pearl and Bob Ruffolo for their nominations and the Biochemical Society for the award."
Each year, the Biochemical Society presents a series of prestigious awards that recognize excellence and achievement in both specific and general fields of science.
Understanding mitochondrial DNA
Dr Vincent's work is focused on understanding how mitochondrial DNA deletions clonally expand with age and disease, with a focus on the impact of skeletal muscle biology. She works on a range of projects investigating mechanisms of mitochondrial dysfunction in skeletal muscle and mitochondrial disease progression.
She said: "I am delighted to be recognised with this award and incredibly grateful to Professor Chrzanowska-Lightowlers for nominating me.
"This award is very much a reflection of the highly talented people I have the pleasure of working and collaborating with and those who have and continue to support me.
"I would particularly like to thank Professor Sir Doug Turnbull who has been an inspiration, exceptional supervisor and mentor."
Winning scientists
The work and contribution of 12 eminent bioscientists and exceptional early career researchers has been acknowledged in the annual Biochemical Society Awards.
The winners will receive their prize and deliver an award or medal lecture in 2023. All of the awards and medal lectureships carry prize money and winners will be invited to submit an article to one of the Society's journals.
Nominations for the Biochemical Society's 2024 Awards open in August 2022 and can be made by and for members and non-members alike.
---
Latest News