MadeAtUni: Climate Action
Newcastle University recognised in a new climate action campaign
Published on: 28 April 2022
Universities throughout the country have joined forces to reinforce their commitment to climate action.
The Universities UK (UUK) MadeAtUni: Climate Action campaign has been launched to demonstrate the remarkable breadth of ways that universities are actively tackling the climate emergency through research, business and community interaction, and efforts to equip every graduate with climate literacy, no matter what subject they study.
Green careers
The Newcastle Student Climate Change Summit, which encouraged students to pursue a green career, is featured in the new campaign.
Newcastle University hosted the virtual Newcastle Student Climate Change Summit to talk about Newcastle and Northumbria University's commitments to climate action, and to cover the work and opportunities available for students to help tackle the climate emergency. Invest Newcastle offered an overview of potential careers in the green economy, and students heard from NE1, Newcastle Hospitals Trust, utility company Engie and global financial institution The International Finance Corporation on a wide range of ways they can become part of the solution.
Professor Julie Sanders, Deputy Vice-Chancellor and Provost, Newcastle University, said: "Young people's voices and student activism has been generative of so much positive action around the climate emergency so it is truly wonderful to have been recognised in the MadeAtUni: Climate Action campaign.
"Through the impact of our students' innovative thinking, active learning and collaborative group work, we have the opportunity to coproduce tangible, solutions to making Newcastle and the wider region a sustainable, just and inclusive place to live, work and study for the long term. Climate-conscious careers are possible for all students, regardless of their discipline, at Newcastle and that makes me incredibly proud but also hopeful for the future."
Briana Gordhan, Newcastle University Students' Union Welfare & Equality Officer, added: "While all of us are responsible for fighting climate change, we know that it is our generation and those to come who will most deeply feel its effects. As students, we are grateful to have our voices heard and work in collaboration with the University to create an environment that puts people and planet first."
Professor Steve West CBE, President, Universities UK, said: "We need urgent and ambitious climate solutions and must ensure future generations are given the chance to build the careers they need to tackle this emergency head on. Universities are crucial to this. A university education can make all the difference in equipping students with the knowledge and skills to help them to make a positive impact on the planet, whatever path they choose.
"Evidence shows that universities are centre-stage in the UK's climate action efforts, from researching bold and innovative solutions, to mobilising businesses and local communities in ways that benefit us all. As a sector we can do even more to ensure the public hear this vital message, and that is what this campaign is all about."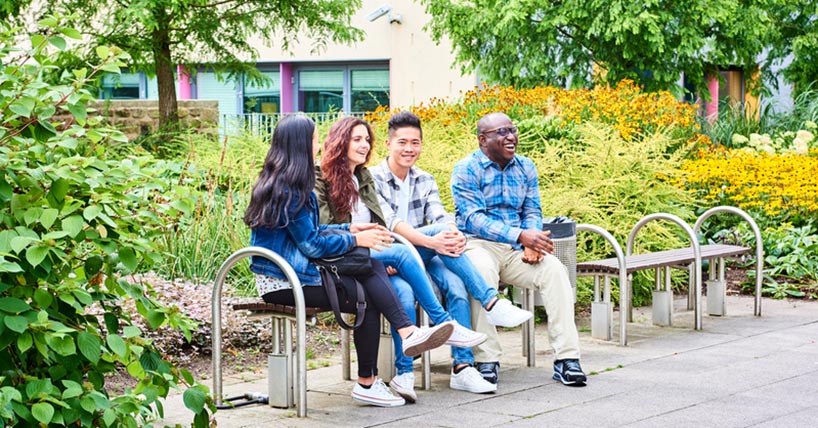 ---
Latest News