World-leading consortium focused on mitochondrial dysfunction
Published on: 19 April 2022
Experts at Newcastle University are part of a £2.93 million world-leading consortium focused on human conditions linked to mitochondrial dysfunction.
A team from the Wellcome Centre for Mitochondrial Research is one of seven cluster groups within the new Medical Research Council's (MRC) National Mouse Genetics Network.
The aim of the groups is to realise the potential of complex genetic engineered mouse models in predicting therapies for human diseases and advancing medical treatments.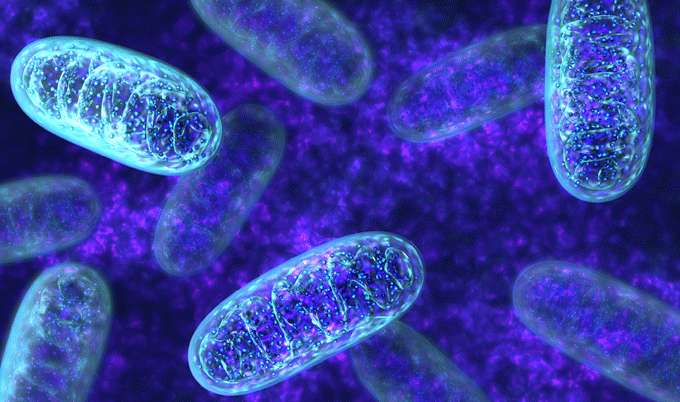 Focus of Newcastle scientists
Dr Laura Greaves, Dr Jim Stewart and Professor Bobby McFarland are the experts involved in the Newcastle University MitoCluster.
Professor McFarland said: "From a clinical perspective, the creation and meticulous assessment of mitochondrial mouse models will be invaluable, allowing us to develop and test treatments for mitochondrial disease and related disorders; an area that we are intensely focused on in Newcastle."
Mitochondria are tiny energy generators that exist in large numbers inside human cells. A large group of genetic disorders, called primary mitochondrial diseases (PMDs), and many common conditions, including cancer and dementia, are linked to faulty mitochondria.
The MitoCluster will connect world-leading expertise in PMDs, mitochondrial biology, and mouse models from universities across the country.
The consortium will undertake research in mice to better understand how and why faulty mitochondria cause human diseases, while finding new ways to measure these disorders over time and developing new treatments that will progress to human trials in the future.
Dr Stewart said: "More models are clearly needed to understand the basic mechanisms of mitochondrial disease to address these diverse and debilitating disorders."
Recent mitochondrial research by the UK's Mary Lyon Centre has developed advances in techniques to monitor remotely any subtle changes in mouse development, movement, and behaviour in their "home cage" environment - this will allow the MitoCluster team to study key aspects of these conditions in mice more accurately and humanely.
Dr Greaves added: "Being part of the MRC National Mouse Genetics Network will also allow us to work with world-leading experts to elucidate the roles of mitochondrial dysfunction in more common diseases."
MRC cluster themes
The MRC National Mouse Genetics Network is a major new £22 million investment in mouse genetics for disease modelling that will capitalise on the UK's international excellence in the biomedical sciences.
The Network is comprised of seven challenge-led research clusters, with members distributed across the UK, and these include research areas such as cancer, congenital anomalies and microbiome.
Dr Robert Pitceathly, MitoCluster Lead, said: "Our MRC award will help us better understand diseases linked with mitochondrial dysfunction, including mitochondrial diseases, cancer, and dementia.
"Ultimately, our aim is to develop treatments for these disorders. We are also looking forward to working closely with the Mary Lyon Centre at MRC Harwell, and with other colleagues across the MRC National Mouse Genetics Network as part of this exciting initiative."
---
Latest News