National honour for leading engineer
Published on: 23 June 2022
Professor Lidija Siller has been named as one of the Women's Engineering Society (WES) Top 50 women in engineering.
Lidija is Professor of Nanoscale Science at the School of Engineering, working on carbon capture research. As nanoscale scientists, Lidija and her team investigated sea urchins who trap carbon dioxide from the air and grow bones very rapidly.
Professor Siller's many successes include co-invention, scale up, technology transfer and licencing. With a Chair in Nanoscale Science, Professor Siller has recently developed two important innovations and business partnerships to full commercialisation. The first innovation outlined has enormous and global-reaching potential in combating the impact of climate change.
More recently, Professor Siller has taken part in a short film to help champion the success of our female academics, and to highlight how research conducted here in the North East translates onto the global stage. Doctoral students have also benefitted from Professor Siller's time and expertise. To date, 15 students have obtained their doctorate under Professor Siller's supervision, with six more currently working with her to that end.
Speaking of her recognition, Professor Siller said: "I feel humbled and honoured that I have been chosen for this Award this year by Women's in Engineering Society.
"I would like to send a message across to all women and men in science and engineering, there is so much work to be done for our planet and for the future of our children and grandchildren! Don't believe when founding bodies, or your colleagues, friends or anyone else looks down upon your ideas and work and when you get belittled, or you get rejections. If they are all so smart and knowledgeable why the world is in such mess - they certainly did not find solution yet themselves, did they? Thus, be resilient, tenacious and follow the passion."
Professor Stephanie Glendinning, Newcastle University's Pro-Vice Chancellor for the Faculty of Science, Agriculture and Engineering, said: "I am delighted that Professor Siller has been named one of the top 50 women in engineering. It is a truly well-deserved honour, which not only recognises the importance of her invaluable research in the fight against climate change, but also the positive impact she has had, and continues to have, on so many of our doctoral students. I am immensely proud of the work our female engineers, such as Professor Siller, are doing at Newcastle University to help tackle and address some of the biggest challenges facing us today."
Founded by the Women's Engineering Society in 2016, the WE50 awards are a UK event linked to International Women in Engineering Day (INWED) - the global celebration of women in engineering that takes place on 23 June each year.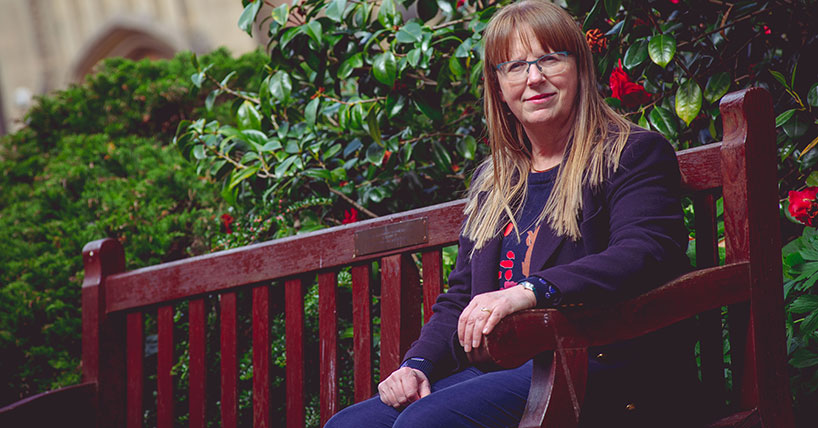 ---
Latest News