Lister Institute Research Prize Fellowship
Prestigious award to fund research into skin cancer treatment
Published on: 23 June 2022
Researcher, Dr Shoba Amarnath, has received the prestigious Lister Institute Research Prize Fellowship in recognition of her excellence as an early-career biomedical scientist.
This year, in a response to the Covid-19 pandemic, the Lister Institute was keen to award as many Fellowships as possible and, for the first time, eight researchers will each receive £250,000.
With the funding, Dr Amarnath will research immune checkpoint therapies to help skin cancer patients and identify why the majority currently do not respond to treatments.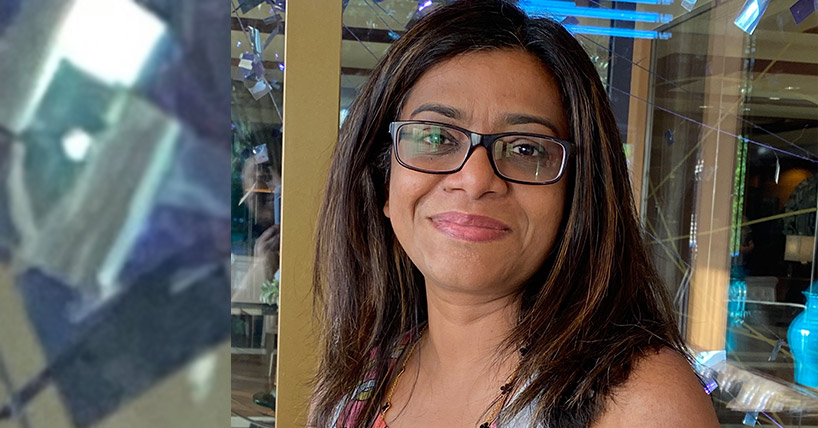 Early immune intervention
Immune checkpoint therapies are antibodies directed against checkpoint proteins, such as programmed cell death-1 receptor (PD-1), which benefit only 30% of cancer patients.
Dr Amarnath's aim is to determine whether early immune activation triggers driven by tumour cells can play a key role in enhancing response to checkpoint therapies for patients with skin cancer.
Her team discovered that early immune responses driven by Innate Lymphoid cells (ILCs) can be regulated by PD-1 in normal immune system.
But whether PD-1 can singularly control early immune responses driven by ILCs in tumours remains unclear.
Determining immune modifiers that drive robust early immune activation may be key to improving checkpoint therapies and stratifying patients.
Dr Amarnath said: "I am thrilled for receiving the Lister Prize. It will enable my laboratory to pursue an important research area that could redefine the immune landscape in melanoma.
"We believe this work will directly contribute to enhanced patient stratification strategies for checkpoint therapies in skin cancers.
"Our work relies on novel resources; technologies such as spatial transcriptomics, BD Rhapsody single cell protein and transcriptomics analysis that will be primarily supported by this award."
Lister Institute Research Prize Fellowship
The Fellowships are one-off awards which help to support and nurture future leaders in biomedical research. These awards are for those in the early stages of their career.
Dr Amarnath was part of a rigorous application process which placed her in competition with many young career researchers from across the country.
Prizes are given each year following a written application process, rigorous peer review and subsequent interview with members of the Lister Institute's Scientific Advisory Committee.
---
Latest News