University Chancellor inaugurated and leading figures honoured
Published on: 12 July 2022
Renowned poet and filmmaker Imtiaz Dharker has been formally installed as Chancellor of Newcastle University.
Honoured
The Chancellor was officially welcomed during a congregation ceremony this afternoon (Tuesday 12th July) - more than two years after she first took office as the ceremony was delayed due to the pandemic.
Imtiaz was joined at the ceremony, in the University's historic King's Hall, by leading figures chosen to be awarded honorary degrees alongside her at the ceremony.
They were:
Former poet laureate Dame Carol Ann Duffy (Doctor of Letters)
Physicist and broadcaster Professor Jim Al-Khalili (Doctor of Science)
Rachel Dwyer, Professor Emerita of Indian Cultures and Cinema (Doctor of Letters)
Imtiaz said: "I am so honoured to be Chancellor of Newcastle University, which has emerged as a true standard-bearer for achievement in the North East and the whole country.
"It's almost impossible to keep count of the daily successes of its brilliant faculties and students, from Science to the Arts and beyond, into social and environmental justice.
"When I look at how it has served its community, I know that this is a University with heart, and I could not be prouder to serve as its Chancellor."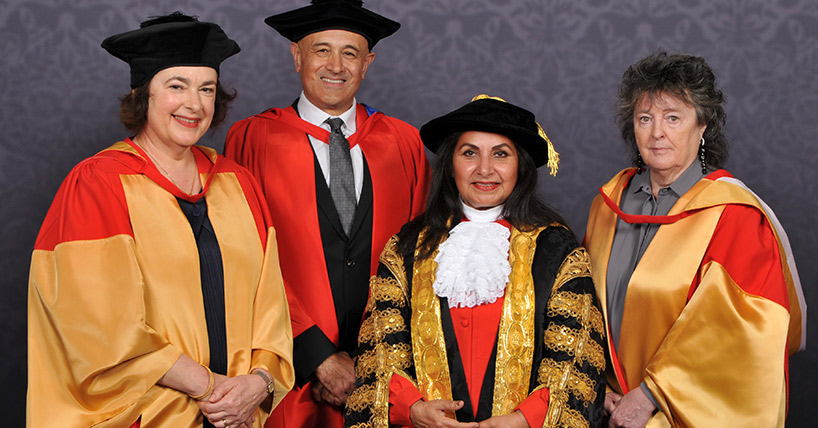 Imtiaz Dharker
A fellow of the Royal Society of Literature, Imtiaz was awarded the Queen's Gold Medal for Poetry in 2014. She is the author of many outstanding poetry collections, including I Speak for the Devil (2001), Over the Moon (2014) and Luck is the Hook (2018).
She was born in Lahore and raised in Glasgow, themes of social justice run throughout her work, which is often concerned with major issues facing the world today, including freedom, displacement, conflict and gender.
She is well-known at Newcastle University and has contributed to events at the University's Centre for Literary Arts and the Newcastle Poetry Festival. 
Imtiaz was a contributor to, and performed in readings from The Mighty Stream, a special poetry collection edited by Newcastle University's Jackie Kay and Carolyn Forché, in 2017, to mark the 50th anniversary of the honorary degree Newcastle University awarded to Dr Martin Luther King Jr.
Her internationally-regarded work, which is studied at GCSE and A-level, is published by Bloodaxe Books, a press which was founded on the Newcastle University campus. The University is today home to its extensive archive.
Imtiaz's talents stretch beyond the written word and she is an artist of note. She has had more than 10 solo exhibitions of drawings in Delhi, Bangalore, London, New York and Hong Kong.
She is also a noted documentary film-maker. Her more than 300 works in film and audio-visual media, many of them on topics of social justice and inclusion, have also won awards, among them the Silver Lotus from the President of India in 1980. They include, for example, work with the charity, Shelter, on street children, for UNICEF on leprosy, and on cancer treatment and care in India.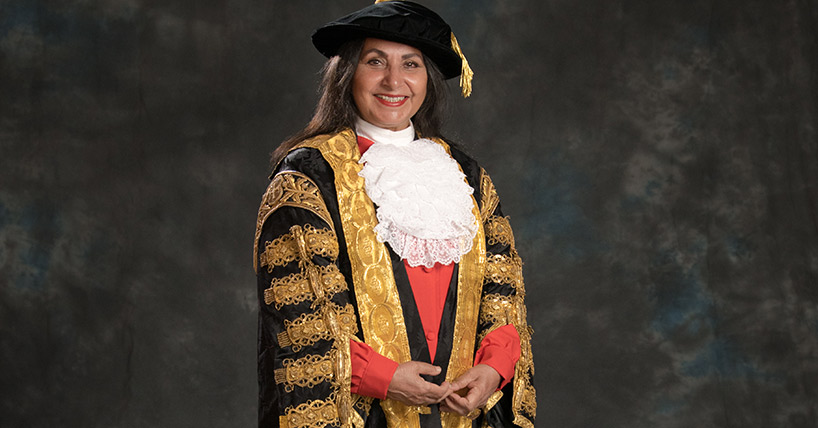 Dame Carol Ann Duffy
Dame Carol Ann Duffy was the first female Poet Laureate of the United Kingdom in its 400-year history. She is a multi-award-winning poet, writing on topics including oppression, gender issues and social inequality. She is a Professor of Contemporary Poetry and the Creative Director of the Writing School at Manchester Metropolitan University and was made a Dame in the 2015 New Year Honours list.
She said: "It is fantastic to receive the honorary degree because my best friend, Imtiaz Dharker, has been installed as the new Chancellor so I am really excited to support her.
"Also to get an honorary degree myself is wonderful because I absolutely love Newcastle. I have been coming here as a poet for over 40 years and have read everywhere in Newcastle since I was a baby poet. I love the city as it's famous for its hospitality and the best weekends in the UK can be had in Newcastle."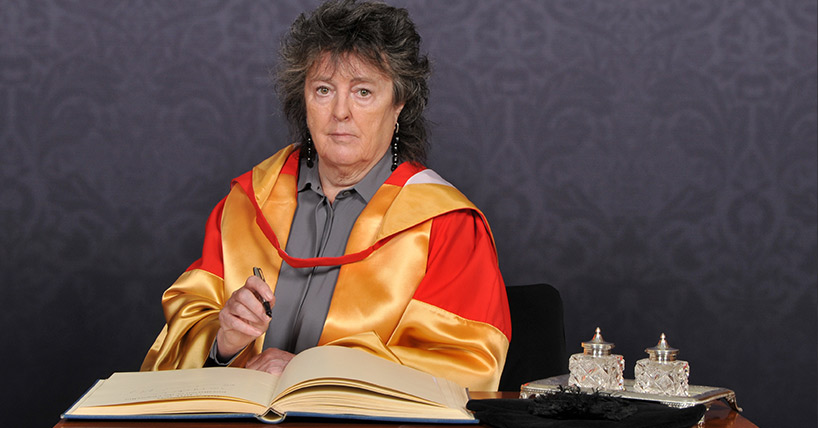 Professor Rachel Dwyer
Rachel Dwyer is Professor Emerita of Indian Cultures and Cinema at SOAS University of London. She has published several books, a number of which are on Indian cinema. She wrote the BFI (British Film Institute) guide to 100 Bollywood films and most recently co-edited the book Cinema and Soft Power.
"My visits as a schoolgirl to Newcastle University inspired me to pursue an academic career," she said. "I attended lectures in the Classics department and had a summer job in its archaeological museum, now the Shefton Museum. I was dazzled by ways of seeing the world I hadn't imagined.
"This honorary degree reminds me of my own initial excitement at the beginning of my engagement with academia and the role that the university plays in helping people of all ages to pursue their dreams."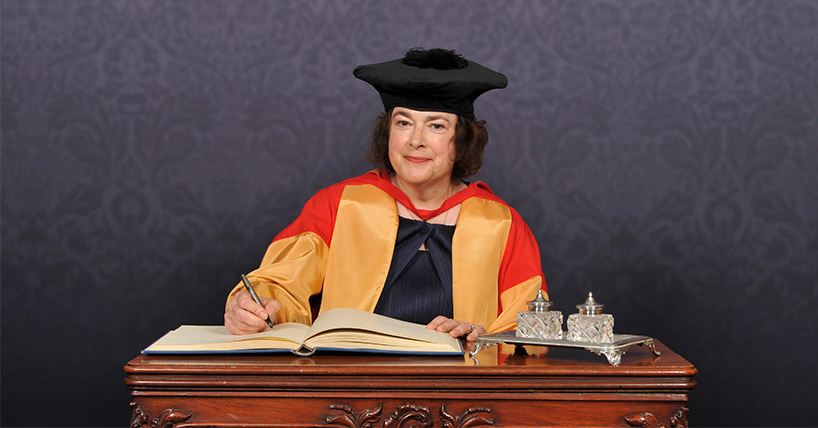 Professor Jim Al-Khalili
Jim Al-Khalili is Professor of Theoretical Physics and Chair in the Public Engagement in Science at the University of Surrey. A multi-award-winning science communicator, prominent author and broadcaster, Jim is renowned for his public engagement around the world through writing and broadcasting, and as a leading academic making fundamental contributions to theoretical physics. Jim is a past President of the British Science Association and received a CBE in 2021 for services to science.
"I am immensely proud to be receiving an honorary doctorate from Newcastle University, which is of course one of the UK's top institutions," he said. " I hope this occasion marks the beginning of a long and fruitful relationship with the University as well as new collaborative links with its academics who share my research interests."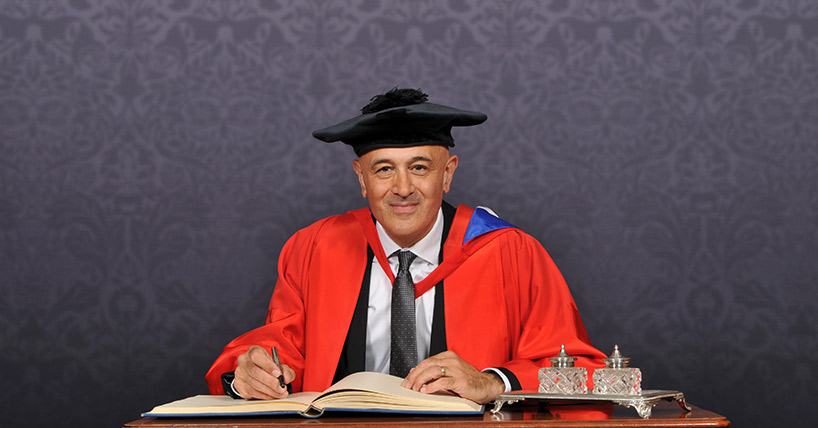 ---
Latest News