Newcastle expert to research retreating glaciers and water resources
Published on: 29 November 2022
Newcastle expertise will be central to a major new research project looking at retreating glaciers and the impact on depleting water resources in the Andes.
Dr Bethan Davies, a Senior Lecturer in the School of Geography, Politics and Sociology, is a leading expert in understanding how ice masses behave in different climates and environments. She will join researchers from the University of Sheffield, Imperial College London, Kings College London, Ulster University, the University of Leeds and the UK Centre for Ecology and Hydrology to study the impacts of climate change upon water resources in the Andes.
The four-year project, called "Deplete and Retreat: The Future of Andean Water Towers", has just been awarded a NERC highlight topic to study how climate, glaciers and snow are changing across the Andes, and improve predictions of water storage change across the region.
The project will bring together an international team of hydrologists, glaciologists and climate scientists, including a number of academics in South America.
The Andes act as a natural water tower, storing water that around 90 million people rely upon. As the world warms, these water towers are threatened. Many glaciers are retreating, and seasonal stores of snow are depleting under a warming climate. This reduces down-stream river flow, resulting in water shortages and droughts. This project will improve predictions of this, to enable better management, adaptation and mitigation.
Ten river catchments, spanning from Peru down to Chilean Patagonia, many of which are already showing signs of water stress such as drought, will be studied. This will involve conduct field research, using open-source declassified spy satellite imagery to detect changes from space, and simulating the water tower system using state-of-the art computer models. These techniques will be used to investigate how human induced climate change has altered water storage across the Andes.
Dr Davies said: "Shrinking glaciers and snow packs in the Andes threaten the way of life for people living there. These communities rely on meltwater from glaciers and snow to sustain downstream river flow, critical for industry, hydropower, irrigation, and domestic consumption. Our warming climate is shrinking these snow and ice reserves, reducing the meltwater available in the dry season.
"Our project will produce greatly improved predictions of how future climate will affect these mountain 'water towers' and will help local communities and governments develop adaptation and mitigation plans to manage shrinking water resources. I am really excited to be working with a large international team, involving academics in the UK and across the Andes."
Dr Jeremy Ely, at the University of Sheffield and the lead investigator of the project, added: "By burning fossil fuels, humans have warmed our world and altered the cycle of our most precious resource, water. Our project aims to improve our understanding of how snow and glacial ice are stored at high altitudes in the Andes, to help manage water resources as our climate continues to change. We will test our computer models by going back in time, studying records of past climate and previous glacier extent. This will help us get a clearer picture of the future of water across the Andes."
Press release adapted with thanks to the University of Sheffield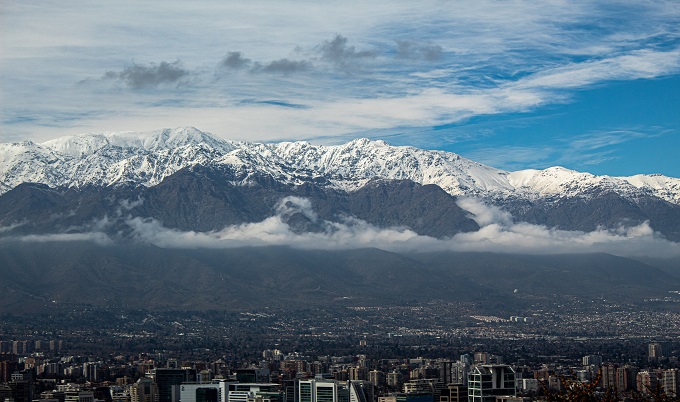 ---
Latest News