Pioneering Newcastle University academic receives coveted award
Published on: 11 November 2022
Dr Mariam Rezaei has been awarded a Paul Hamlyn Foundation 'Awards for Artists' prize in recognition of her contribution to the field of music composition.
Pivotal moment
The award, selected by a panel of external judges, does not come with any conditions and recipients are given full autonomy to decide how the award can best support their life and practice as an artist.
The multi award-winning composer and turntablist is one of ten artists and composers to be given one of the awards which support visual artists and composers at a pivotal moment in their careers.
The £60,000 award, which is given over three years, has a 'no strings attached' approach so artists have the time and freedom to develop their creative ideas and to further their personal and professional growth.
Dr Rezaei, a Lecturer in Music Technology and Composition in Newcastle University's International Centre for Music Studies, said: "Receiving this award is truly an honour. Given the esteemed list of previous awardees, this award also serves as recognition for the turntable and its many achievements.
"The generous support of the Paul Hamlyn Foundation will allow me to invest time, dreams, and new experiments into my turntable compositions. It is a gift of space and support at a critical time in my career, where like many other artists, I am rebuilding my portfolio amidst the impact of the pandemic."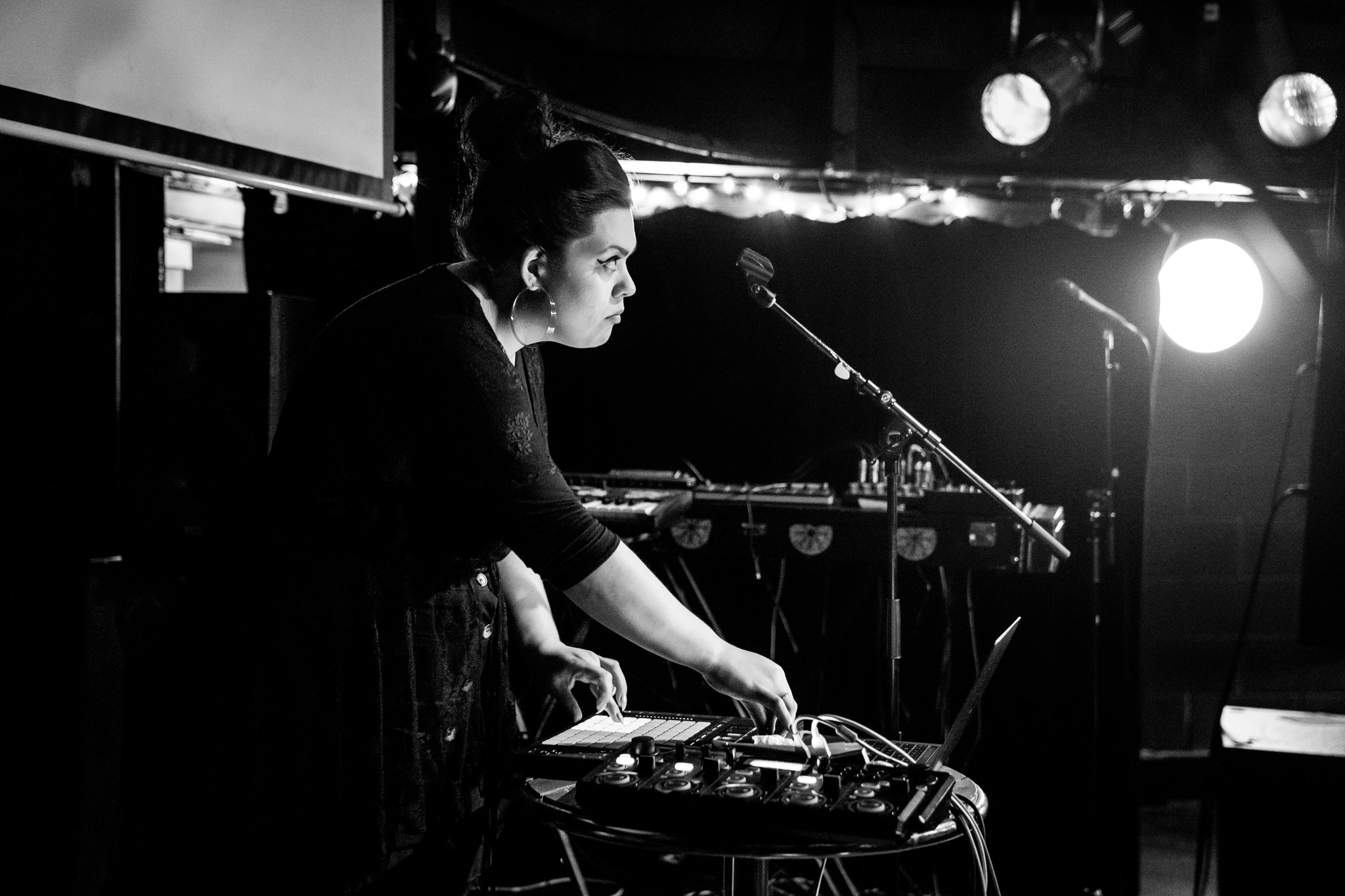 Ground-breaking
Dr Rezaei's work is at the forefront of new, cutting-edge research in 'Turntablism'; the intersection of hip-hop and new experimental turntable practices combined with a grounding in experimental new music aesthetics, philosophy and rigour.

Her music has recently been described as "genuinely ground-breaking" (LCMF 2022, London Jazz News) and "high-velocity sonic surrealism" (LCMF 2022, 4* The Guardian). Her newest work includes the album SKEEN released on Fractal Meat Cuts, for which she developed a new 'suspension theory' that is unique to turntable composition. This involves composing sound materials for vinyl records using specific techniques within a compositional framework that includes space and flexibility for improvisation.

She previously directed The Old Police House project (TOPH), and is Artistic Director of TUSK Festival, platforming local musicians alongside visiting national and international artists, mentoring students and musicians in the local community in professional practice. TUSK operates in the post-industrial, working-class landscape of Newcastle and Gateshead, curating a regular series of concerts along with an annual TUSK NORTH Festival, in partnership with Newcastle University.

A panel of four new judges selects the recipients of Awards for Artists on the basis of talent, promise and need, as well as achievement.
Jane Hamlyn, Chair, Paul Hamlyn Foundation and Chair of the Visual Arts Panel said: "Artists are facing enormous challenges right now. These awards give artists much-needed time, resources and headspace. There are no strings attached, but I'm sure they will give back in many different ways."

Moira Sinclair, Chief Executive of Paul Hamlyn Foundation said: "We believe that a healthy civic society is one where artists thrive – we want to support artists and composers to have the freedom to develop creatively, and to grow personally and professionally."

Since the Awards began in 1994, PHF has recognised a total of 337 artists across a range of artforms with funding totalling £9.94 million. Previous recipients include Jeremy Deller (2001), Phyllida Barlow (2007), Ingrid Pollard (2019) and Hetain Patel (2021). Composers include Sally Beamish (1994), Janek Schaefer (2008), Tansy Davies (2009), Eliza Carthy (2012), Shabaka Hutchings (2014), Daniel Kidane (2016), Serafina Steer (2017) and Abel Selaocoe (2021).
Press release adapted with thanks to the Paul Hamlyn Foundation.
---
Latest News