environmental legacies of war
New research will explore the environmental legacies of war
Published on: 22 November 2022
Academics at Newcastle University are to investigate the environmental legacies of war, including the public health impact of so-called 'smart' weapons.
The €1.5M 'War and geos' project, funded by a European Research Council (ERC) Starting Grant, will examine the impact of war on the Earth, focusing on the extent to which materials such as cadmium, tungsten, phosphorus, and uranium remain in the landscape after weapons have been deployed.
Entire populations live with the threat of enduring harm to the environment resulting from the use of these weapons, which in turn can impact their lives and livelihoods. The remnants of these weapons are linked to a range of health effects, from congenital disorders and kidney failure to lung disease and cancers.
The project will specifically investigate the aftermath of the deployment of these weapons in Gaza and Iraq, including their provenance in terms of raw materials and manufacturing.
The five-year project will be led by Dr Mark Griffiths, a NU Academic Track (NUAcT) Fellow in Newcastle University's School of Geography, Politics and Sociology, working with partners from Friends of the Earth Palestine and Bint Al-Huda Teaching Hospital, Iraq.
"We're really pleased to be selected by the ERC for this funding, it's testament to the brilliant research culture at Newcastle and in Geography specifically," said Dr Griffiths. "In recent years, militaries, governments and arms manufacturers have emphasised the fact that new weapons and new technology enable them to carry out precision warfare that reduces the number of civilians wounded or killed. But little is known about the longer-term impact of these weapons on people's health.
"This research will focus on the legacies of war on those most affected and hopefully lead to the development of new ways to better treat both habitat and health, and we look forward to working on this important project."
The research will start in early 2023 and will involve soil testing at sites in Gaza and Iraq to map where weapons have been used. First-hand accounts from people living and working in those areas, ranging from farmers to medics, will also be gathered to learn more about their experiences of environmental degradation.
Another strand of work will focus on the manufacturing process and will talk to workers involved at different stages, from those involved in mining the raw materials to military personnel who handle and deploy the weapons.
The project is one of 408 proposals to be funded through an ERC Starting Grant, out of nearly 3,000 submissions spanning all disciplines of research from engineering to life sciences to humanities. The funding, part of the Horizon Europe programme, is intended to help excellent younger scientists who have 2 to 7 years' experience after their PhDs to launch their own projects, form their teams and pursue their most promising ideas.
Mariya Gabriel, European Commissioner for Innovation, Research, Culture, Education and Youth, said: "We are proud that we are empowering younger researchers to follow their curiosity. These new ERC laureates bring a remarkable wealth of scientific ideas, they will certainly further our knowledge and some already have practical applications in sight. I wish them all the best of luck with their explorations."
President of the European Research Council Prof. Maria Leptin said: "It is a pleasure to see this new group of bright minds at the start of their careers, set to take their research to new heights. I cannot emphasise enough that Europe as a whole - both at national and at EU level - has to continue to back and empower its promising talent. We must encourage young researchers who are led by sheer curiosity to go after their most ambitious scientific ideas. Investing in them and their frontier research is investing in our future."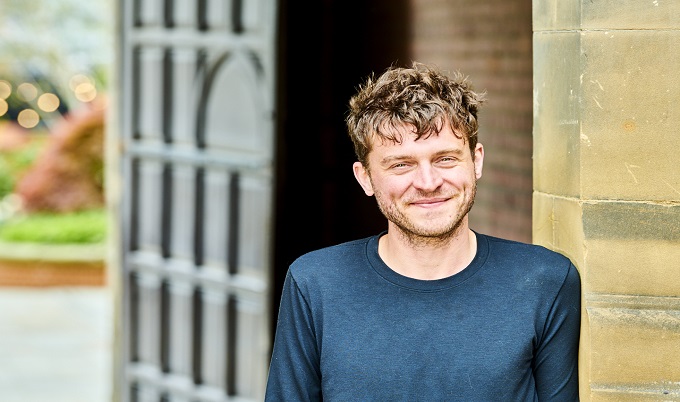 ---
Latest News