Gastroenterology and hepatology research ranked as top ten
Published on: 7 November 2022
The US News Best Global Universities listing has placed Gastroenterology & Hepatology research at Newcastle University as top 10 in its 2022-23 rankings.
Newcastle researchers in Gastroenterology and Hepatology are celebrating being ranked as top 10 in the latest US News Best Global Universities listing, conducted in collaboration with Clarivate. The league table recognises the international excellence of our research outputs, with Gastroenterology & Hepatology ranked #1 in the world for both citation impact and the number of publications in the top-10% most cited. It also represents a third consecutive year-on-year rise in the global rankings for Gastroenterology & Hepatology research.
Quentin Anstee, Professor of Experimental Hepatology and Deputy-Dean of Research & Innovation, commented "Newcastle has an international reputation as a centre of research excellence in liver disease. The current global ranking is a reflection of the success of researchers from across our three institutes and the Faculty's longstanding commitment to translational research in liver disease that directly benefits this underserved patient group".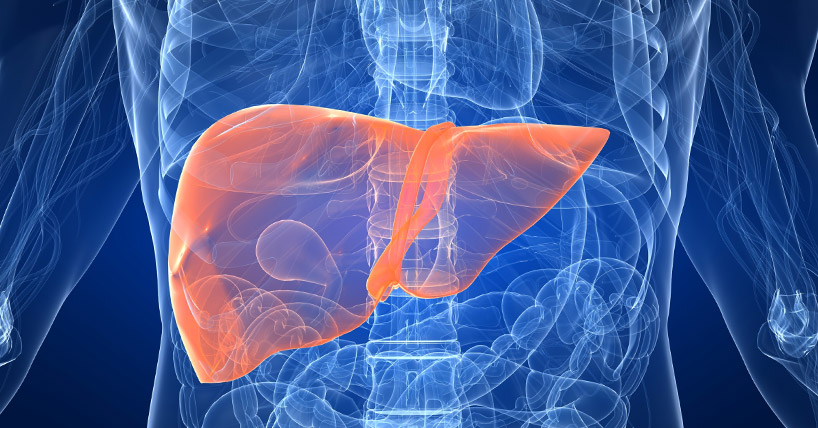 Research achievements
Over the last 30 years Newcastle has built an international reputation as a centre of research excellence in liver diseases area with expertise spanning cutting-edge discovery science all the way through to trials of novel diagnostics and therapeutics. Areas of strength include research into Non-Alcoholic Fatty Liver Disease (NAFLD) which affects 20-30% of the population. NAFLD is caused by a build-up of fat in the liver cells, which leads to inflammation, scarring of the liver and ultimately cirrhosis and liver cancer. Our experts are working to identify biomarkers of the disease to enable early diagnosis and new therapies to ensure better outcomes for patients. Other major research areas include Primary Biliary Cholangitis/Autoimmune Hepatitis, led by Professor David Jones OBE, and Hepatocellular Carcinoma, led by Professor Helen Reeves.
Highlighting the close collaboration between the University and Newcastle Upon Tyne Hospitals NHS Foundation Trust to support liver research in Newcastle, the recently announced NIHR Newcastle Biomedical Research Centre includes a dedicated research theme focussed on "Liver Disease, Multimorbidity & Lifestyle".
Gastroenterology research has developed significantly in recent years in Newcastle and now leads the way in terms of endoscopy and colorectal cancer research. Successes include the Colorectal Cancer Screening Prevention Endoscopy and Early Diagnosis project (COLO-SPEED) launched in 2019 to recruit up to 5,000 patients a year to help speed up research into the disease. Colin Rees, Professor of Gastroenterology and lead on COLO-SPEED said "We are delighted to see this recognition for our University. We have led the largest endoscopy trials in the world, we have developed one of the world's largest colorectal cancer research platforms and have growing strength in inflammatory bowel disease (Dr Chris Lamb) and pancreatic Professor Kofi Oppong) research. We are grateful for all of the hard work of our teams and hope to build on this success to further grow our research activities in Gastroenterology & Hepatology".
About the US News rankings
The US News Best Global Universities table began ranking American Universities in 1983 and expanded to include institutions around the world in 2014. The 2022-23 directory includes institutions from more than 90 countries. It uses 13 indicators that measure academic research performance and global and regional reputations. It is designed to help students to explore the higher education options that exist beyond their own countries' borders and to compare key aspects of schools' research missions.
---
Latest News