New Year's Honours: Vice-Chancellor and colleagues honoured
Published on: 30 December 2022
The Vice-Chancellor and colleagues have been recognised in the New Year's Honours.
Professor Chris Day, Vice-Chancellor and President of Newcastle University, will become Commander of the Order of the British Empire (CBE) for services to Health Research and Treatment as announced in the New Year's honours list.
Read about other honours awarded to University colleagues here.
The award recognises Professor Day's research on liver diseases caused by excessive alcohol consumption, obesity and diabetes and the rare side-effects of commonly prescribed drugs. His body of work over more than 30 years, has highlighted the importance of liver disease in patients with obesity and/or type 2 diabetes focussing on genetic susceptibility to these diseases, their progression over time (natural history) and treatment.
As a result of this work, non-alcoholic fatty liver disease (NAFLD) is now considered to be the most common liver disease in the developed world and one of the top three causes of advanced liver cirrhosis requiring liver transplantation.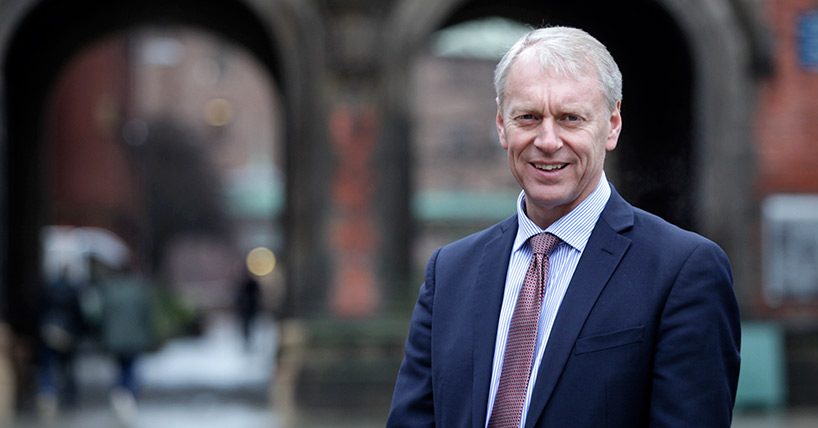 "pioneering clinical and academic work"
A former Consultant Hepatologist on the world-leading Liver Unit at the Newcastle Hospitals NHS Foundation Trust until 2016, with an international reputation in medical research, Professor Day is a Fellow and former Clinical Vice-President of the Academy of Medical Sciences and has appeared on the list of the world's most highly cited scientists (top 1%) for the last three years.
Prior to becoming Vice-Chancellor, he served as Pro-Vice Chancellor of the Faculty of Medical Sciences (2008 – 2016) at Newcastle University and has held a number of national medical research leadership roles including chairing the Government's Office for the Strategic Coordination of Health Research during the Covid pandemic and the Clinical Medicine Panel in the 2014 Research Excellence Framework (REF) exercise. He has also served on the Governing Boards of the Medical Research Council and the European Association for the Study of the Liver.
Professor Day said: "I am honoured and delighted to receive this award which is a tribute to the wonderful colleagues I have worked with over the past 35 years both at the University and the Newcastle Hospitals, including physicians, surgeons, scientists, nurses and technicians and, last but not least, the patients we have cared for who have taken part in our research studies. These colleagues have ensured that liver and gastroenterology research at Newcastle continues to go from strength to strength, recently being ranked in the top 10 in the world."
Remaining passionate about his native North East, Professor Day took up the role of Vice-Chancellor and President of Newcastle University in January 2017.

Chancellor of Newcastle University, Imtiaz Dharker said: "Professor Day has brought honour to Newcastle University and the work that goes on here. On behalf of the University, I would like to congratulate him on this well-deserved recognition, a tribute to the contribution he has made to improving the health of so many people with liver disease."
Dame Jackie Daniel, Chief Executive at Newcastle Hospitals NHS Foundation Trust said: "It is wonderful to see Professor Day receive this honour for his pioneering clinical and academic work in Newcastle. Throughout his illustrious career he has improved the lives of many local patients, and his clinical research has had a worldwide impact. I am delighted to see him recognised and know that he will continue to be a strong and passionate advocate for the North East."
Find out more about other University colleagues who have been recognised in the New Year's Honours.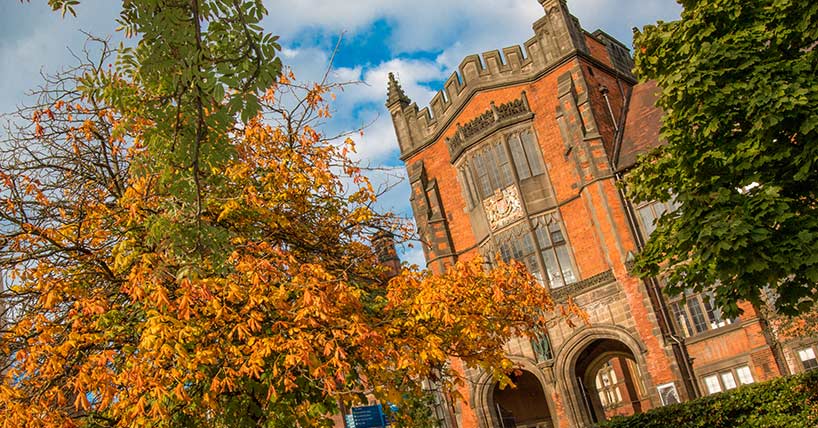 ---
Latest News