Turner Prize nominee Ingrid Pollard becomes new Visual Arts Fellow
Published on: 9 December 2022
Newcastle University and English Heritage have teamed up to create new a Fellowship at historic Belsay Hall.
Artistic response
Turner Prize nominated artist, Ingrid Pollard, is Newcastle University and English Heritage's first Visual Artist Fellow.
Pollard's Fellowship at Belsay Hall, Castle and Gardens in Northumberland, will culminate in a new site-specific artwork, to be exhibited there in Autumn 2023.
The Fellowship, in partnership with Newcastle University, is part of English Heritage's new national cultural programme, which aims to produce outstanding artistic responses by contemporary artists to the iconic sites and collections within the charity's care. This winter at Belsay, Ingrid hopes to uncover historical research that does not fit in with the obvious narratives. She will be looking into Belsay's history and developing new work in response to her findings.
Historic places are rich sources of inspiration, and Belsay Hall, Castle and Gardens, in particular, presents a fantastic opportunity for artists to present history in a different way. Comprising a massive 14th century tower, a Jacobean mansion, an elegant Classical Greek Revival villa and 20 acres of unique gardens, Belsay is a trove of stories waiting to be discovered.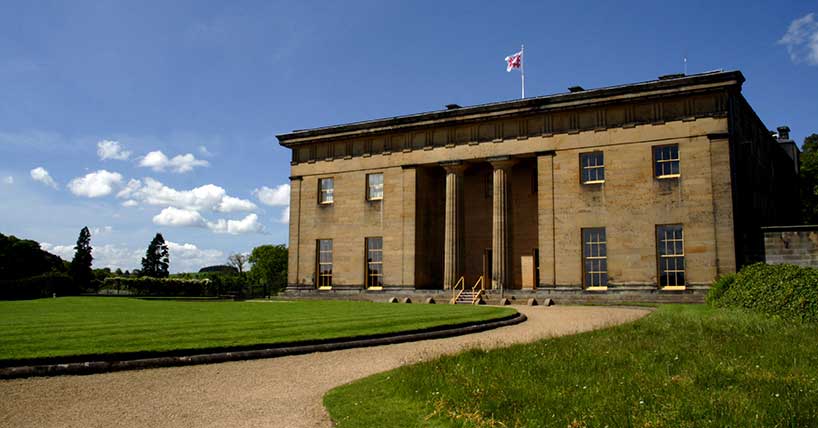 An inspiration
Andrew Burton, Professor of Fine Art at Newcastle University, said: "We are thrilled that Ingrid is joining the Fine Art department at Newcastle University to work on this exciting new collaboration with English Heritage. Belsay Hall has been an inspiration to artists and we can't wait to see how Ingrid will use the Fellowship to create her own new interpretation of this unique and special place."
English Heritage's Creative Programme Manager, Penelope Sexton, said: "This is an exciting moment for English Heritage's cultural programme and we are so pleased to be able to establish our very first visual artist fellowship in partnership with Newcastle University. I can't wait to see what inspiration Ingrid will take from her time at Belsay, and how her final artwork will continue her long career of shaping people's understanding of society, race, representation, history and landscape."
Ingrid Pollard has made a huge contribution to photography and art over the past 40 years, using digital, analogue and alternative photographic processes, she also incorporates into her practice, printmaking, image-text, artist's books, artefacts, memorabilia, installation, video and audio. Her work is currently on show at Tate Liverpool as part of the Turner Prize exhibition. It is also held in numerous collections including the UK Arts Council and the Victoria & Albert Museum. The winner of this year's Turner Prize will be announced on 7 December at Tate Liverpool.
English Heritage would like to thank the Bartlett Endowment Fund (Newcastle University) who have co-funded the Fellowship and Newcastle University who have employed Ingrid to deliver teaching to their students, to research Belsay's history and make a new site specific work.
Press release adapted with thanks to English Heritage
---
Latest News