Lifetime achievement Steve Juggins
Lifetime achievement award for Newcastle academic
Published on: 20 December 2022
Emeritus Professor Steve Juggins has received a Lifetime Achievement Award for his work to better understand past changes in ecosystems.
The Rick Battarbee Lifetime Achievement Award is the major award of the International Paleolimnology Association (IPA) and celebrates recipients' contributions to paleolimnology – the science of understanding historical changes to ecosystems by studying sediments from inland waters. It recognises the impact they have made on paleolimnology globally, the extent to which they have promoted the value of paleolimnology in wider science and their contribution to societal understanding of environmental change.
Professor Juggins, pictured, recently retired from Newcastle University after 28 years of outstanding service to research, teaching and leadership first as a Lecturer, Senior Lecturer and, since 2014 as Professor of Quantitative Paleoecology.
He has an international reputation as a scholar in environmental change and quantitative palaeoecology and has made substantial contributions to paleolimnology during his long academic career, in particular through his teaching, his development of numerical software packages, and influence in steering the discipline from a qualitative to quantitative one.
His research on human and climate impacts on aquatic systems has focused on problems of acidification, eutrophication, sea level and climate change, and included extensive work on freshwater and saline lakes and coastal systems.
Professor Juggins said: "I am truly humbled to receive this Rick Battarbee Lifetime Achievement Award. I have spent most of my career researching and teaching Quaternary environmental change and I am honoured to have my work recognised in this way by the International Paleolimnology Association."
A central theme of Professor Juggins' research has been the quantification of environmental change, and he has been instrumental in the development and application of quantitative methods in paleolimnology and palaeoecology. His papers on method development and application have been highly influential and through his research and teaching he has helped steer the discipline from a qualitative, descriptive subject to a quantitative, analytical one.
He has also made substantial contributions to policy and environmental legislation by developing new methods for biomonitoring lake and river ecological status for the UK water industry and his research was used as an impact case study for REF 2014.
A significant component of Steve's research has been the development of software that has been instrumental in promoting the science of quantitative paleolimnology and his software packages are now used in more than 250 university and environmental protection laboratories around the world. He has taught numerical courses to environmental scientists across the whole cross-section of the paleolimnology community, from inspiring the next generation of students through to academic and industry partners.
In 2015 Steve was awarded an International Paleolimnology Association Outstanding Service Award, which highlighted his generous supply of essential state-of-the art software and unstinting and kindly approach to all queries relating to numerical methods within the paleolimnology community.
Professor Kyle Grayson, Head of the School of Geography, Politics and Sociology, said: "Steve has been a valued colleague, innovative teacher, and research leader. I'm delighted that his long career, dedication to his field and his pioneering contributions have been recognised by his peers and this Lifetime Achievement Award."
Press release adapted with thanks to the International Paleolimnology Association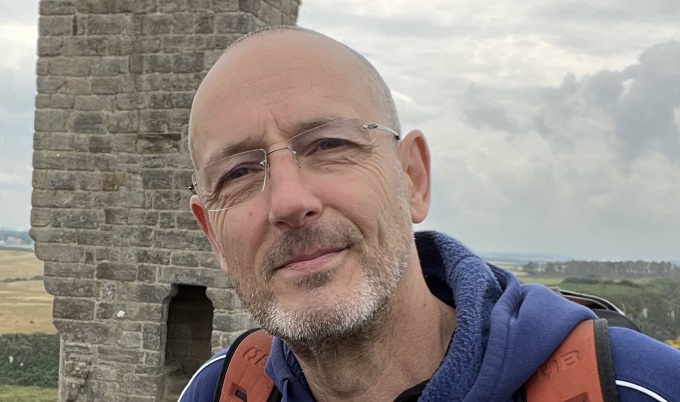 ---
Latest News