Leading figures honoured by Newcastle University
Published on: 5 December 2022
A celebrated chemist, a literary scholar and the head of a global business have been awarded honorary degrees.
Distinguished guests
Professor Sir Martyn Poliakoff, Pamela Woof and Paul Polman, received their accolades at congregation ceremonies this week.

Professor Chris Day, Vice-Chancellor and President of Newcastle University said: "It is a real privilege for us to be able to confer honorary degrees on such distinguished guests whose values so clearly align with our own. Furthermore, it always gives me particular pleasure to welcome two former University colleagues back to campus for such an occasion."

Professor Sir Poliakoff was made an Honorary Doctor of Science. A distinguished researcher and innovator in Green Chemistry, he was a Senior Research Officer at Newcastle University in the 1970s and has retained academic and personal links with the University ever since. Professor Sir Poliakoff, who currently works at the University of Nottingham, has championed public engagement, explaining and promoting chemistry and other science, becoming an unlikely star of YouTube with his acclaimed series The Periodic Table of Videos. His achievements have been recognised by the award of the Longstaff Prize in 2019 for the advancement of chemistry.

"It is over 50 years since I started my first academic job here in Newcastle and I have the fondest memories of my time here," said Professor Sir Polikaoff. "So I am delighted and quite humbled that I should now be honoured by this University."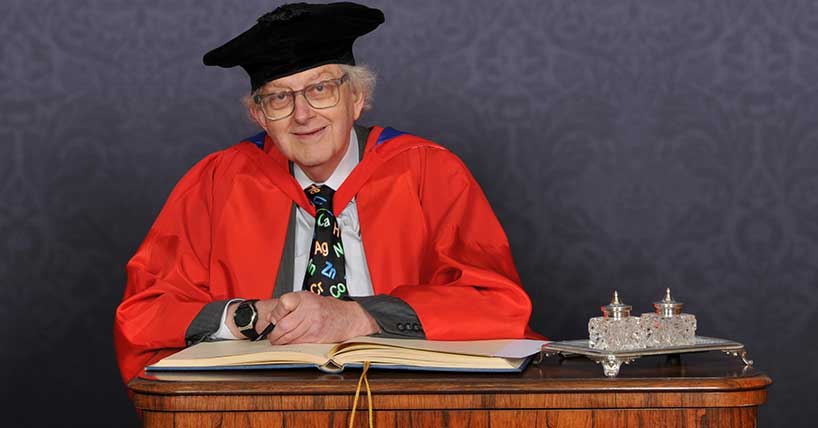 A noted literary scholar
Pamela Woof was made an Honorary Doctor of Letters. She has a long association with the University and was a lecturer in Literature at Newcastle University from 1970 until 1996. She is an internationally recognised literary scholar whose edition of Dorothy Wordsworth's The Grasmere Journals has been universally recognised as the definitive text. Pamela's foundational scholarship has made a significant contribution to a growing area of interest for students of Romantic-era literature. She has a long-standing relationship with the Wordsworth Trust, of which she is currently a Fellow, having previously been a Trustee and President.
She said: "This is new, exciting, strange to me and also a joy."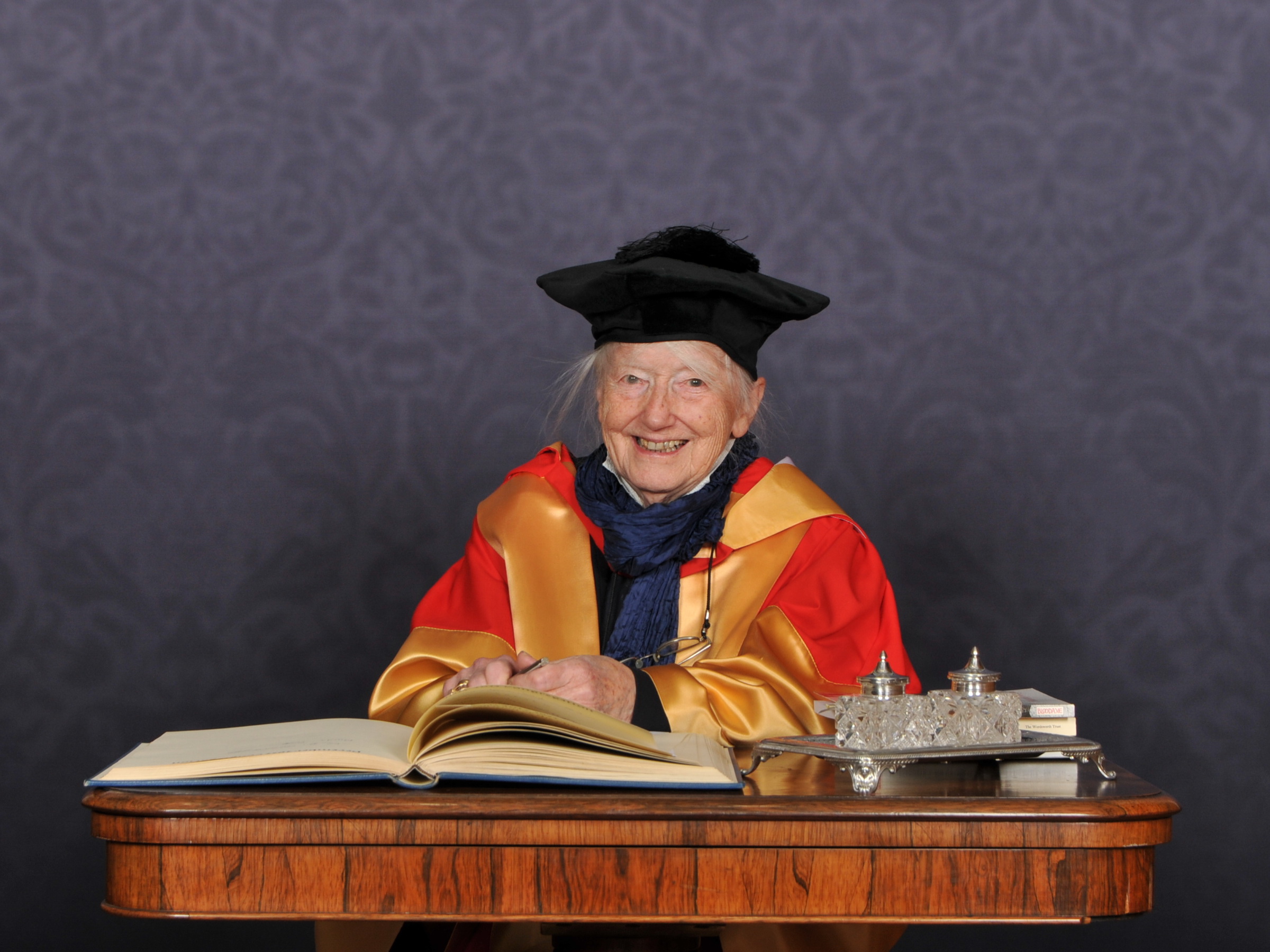 Talent, ambition and partnership
As CEO of Unilever for 10 years from 2009, Paul Polman set a target to double the company's size at the same time as reducing its overall environmental footprint, arguing that sustainability must be a focus in a world of finite resources. He turned around Unilever's fortunes, developing a reputation as an enlightened corporate leader, and receiving numerous awards and accolades for his work, including the UN Foundation's Pioneer for Global Change Award, the Oslo Business for Peace Award and the UN Environment Programme's Pioneer of the Earth Award.
Paul, who lived in Newcastle for three years while working for Proctor and Gamble, was made an Honorary Doctor of Civil Law.
"I learnt a huge amount from my time in Newcastle, not least the value you will build for your business by putting it in service of the wider community," he said. "This idea of service – of thriving by giving more than you take – is at the heart of the City and runs deep through the University.
"I wish all of the students graduating my warmest congratulations. The world is ready for their talents, ambition and partnership, and I am delighted to collect my honorary degree alongside them."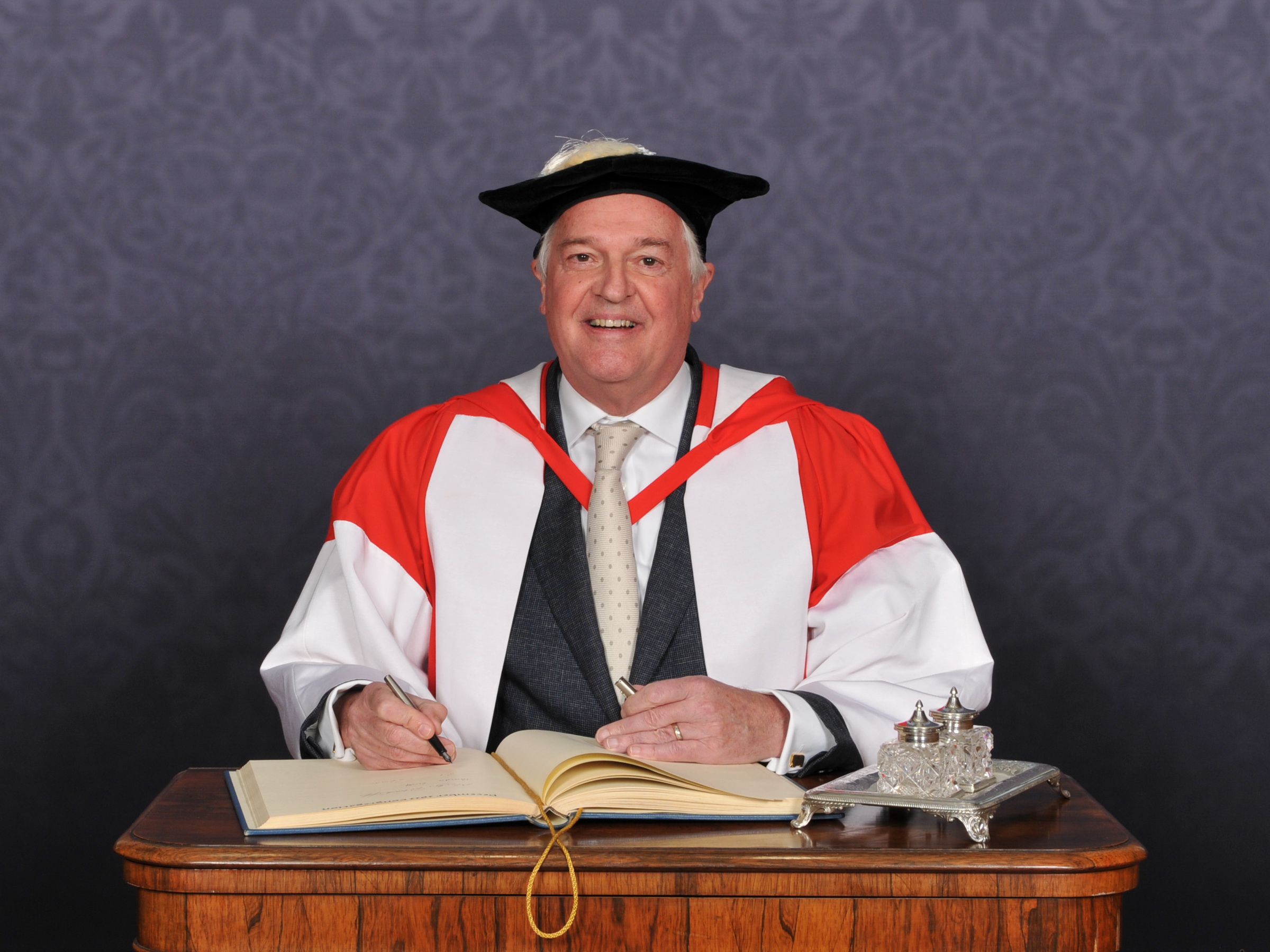 ---
Latest News