Universities improve support for care-experienced people
Published on: 26 January 2023
The five universities across the North East have become the first regional Higher Education partnership to collaboratively sign up to the Care Leaver Covenant.
The Care Leaver Covenant is a national inclusion programme that supports care leavers aged 16-25 to live independently. It aims to create meaningful opportunities in five key areas including education and employment and supports care leavers to access those opportunities.
The five universities - Durham, Newcastle, Northumbria, Sunderland and Teesside – who together form theNorth East Raising Aspiration Partnership (NERAP) - have committed to offering support that is consistent at each institution so all care-experienced students get the same access to support throughout their higher education journey. The Regional Care Leaver Covenant core offer provides support for students at both and pre-entry and post-entry level and includes areas such as finance, accommodation, wellbeing and employment.
Natalie Latham, Head of Education Partnerships at the Care Leaver Covenant said: "We are hugely grateful to NERAP and the five partner institutions for leading the way in offering a guaranteed consistent level of support to care-experienced students. By adopting this approach, learners will get the right help to access university and will be confident that whichever choice they make in the region, they will be well supported."
Care-experienced students currently form only 1.6% of all applications to higher education. A recent UCAS report shows that nationally, 60% of students who have spent time in care have high hopes about going to university or college, yet received no specific guidance at school or college about applying to higher education tailored to their needs. This is despite the fact mechanisms such as financial bursaries, year-round accommodation, and mental health and disability support could make a difference to their decision. NERAP's commitment will provide this assistance and ensure care-experienced young people in the North East and those supporting them, have all of the information they need.
Wendy Price OBE, Head of Widening Access and Participation, University of Sunderland, and Chair of the NERAP Regional Care-Experienced Student Steering Group, said: "This work means that care-experienced students in our region are supported throughout the entire lifecycle from school to college, to university and beyond.
"By engaging directly with our current care-experienced students, and the staff across our region who support them, we have created a support framework designed to help students to thrive at university.
"We will continue to consult with our care-experienced students, and their supporters, to develop this offer further to ensure it is effective, high quality and meets the needs of our students. We hope this will result in more care-experienced young people accessing and succeeding in higher education, then progressing to graduate level jobs within our region."
As part of their commitment, NERAP have also created a new intensive programme of activities for care-experienced students in years 7 – 13, Choices Together, to support young people to think about their futures and how higher education can help them reach their goals.
Eddy Conniff, a student at University of Sunderland is a great example of how this end-to-end support has led not only to successful application to higher education but who is also now employed by the partnership to share his experiences to support his peers in the region. Eddy, pictured right, said: "Choices Together holds a special place in my heart for kick starting my journey to higher education. This unique experience and having the opportunity whilst in the care system as a young adult provided me with the outlook of one day being a student. It's been over a decade since I completed Choices Together, and I am now in my final year of a Psychology degree whilst working as Senior Ambassador at the University of Sunderland and have the amazing opportunity to work with children of a similar background in my other role as a Choices Together Representative with NERAP which is very rewarding. It feels like my journey has been a full 360."
Established in 2011, NERAP is a long-standing collaboration of the five universities in the region who fund and collaborate on pre-16 outreach activity. This includes joint visits to schools to highlight the higher education opportunities in the region, and specific targeted work to support care experienced students and young carers. Led by Newcastle University, the partnership is a core element of each institution's work to support young people who have the potential to go to university regardless of their background.
For further information about the Regional Care Leaver Covenant core offer or the support NERAP can offer please email info@nerap.ac.uk or visit: https://www.nerap.ac.uk/students/care-leaver-covenant/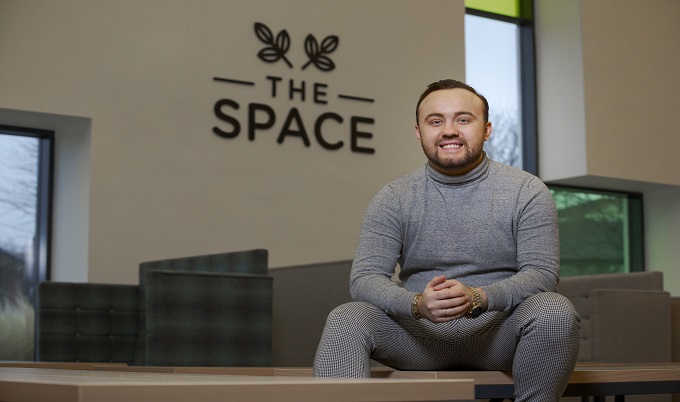 ---
Latest News