Charity collaboration for sarcomas
Charity collaboration sees treatment for rare cancer go global
Published on: 3 February 2023
A specialist cancer trials team funded by the Sir Bobby Robson Foundation, is helping progress pioneering treatment of a group of rare cancers called sarcomas, attracting international interest.
The Sir Bobby Robson Cancer Trials Research Team is based at Newcastle University in the Faculty of Medical Sciences, and works with cancer researchers to design and develop new trials.
The team was a new concept when it was funded through a £433,838 grant in 2018 and is made up of different specialists who help develop and advise on clinical trial designs, ensuring research questions are answered with high-quality information and can attract funding and be delivered successfully.
Their work into treatment of a rare form of cancer, sarcoma, that was developed through collaboration in the North East and is now going to Canada, the USA and across Europe, is being highlighted for World Cancer Day (4 Feb) by the Sir Bobby Robson Foundation, part of Newcastle Hospitals Charity.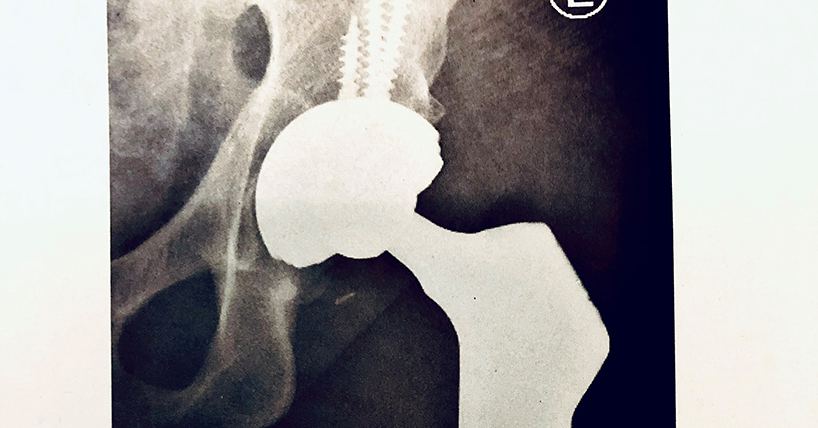 Illuminating the tumour
One of the trials the 'Sir Bobby Team' has helped shape is a new method of sarcoma surgery, which uses a harmless green dye called ICG (indocyanine green) to illuminate the tumour under a special infrared camera.
There are many different types of sarcomas and it is a very rare form of cancer, which can affect any part of the body. They can be generally grouped into soft tissue sarcomas and bone sarcomas.
Sarcoma surgery requires the removal of a margin of healthy tissue around the tumour and this new technique will help surgeons to do that in a more precise way, reducing the impact for patients and improving their quality of life.
Following the award of £1.45 million in funding from the National Institute for Health and Care Research, the SarcoSIGHT trial is being delivered by clinicians and researchers at the North of England Bone and Soft Tissue Tumour Service, part of Newcastle Hospitals NHS Foundation Trust, and led by Mr Kenny Rankin, in collaboration with statisticians and Newcastle Clinical Trials Unit.

Mr Rankin, consultant orthopaedic surgeon at Newcastle Hospitals and honorary senior lecturer at Newcastle University, says: "I first sat down with the Sir Bobby Team at a workshop in 2019. It's a fantastic collaborative approach. I was an oncologist with an idea to improve outcomes for patients and the Sir Bobby Team offered additional resource and input from expert methodologists and statisticians.
"This is a story that started with local patients, then it's been scaled up to a national level with interest in opening this trial across the country and now there's interest internationally to follow the design of this trial. I've recently met sarcoma specialists from Harvard University, the Netherlands, Istanbul, Pittsburgh, Montreal and Vienna. The whole global sarcoma community wants to follow this protocol and think this is the best design.
"Like any new technology coming through, other cancer centres around the world are doing their own things and international centres are seeking their own funding and conducting their own trials. But now, thanks to how well designed this particular trial is, they're collaborating and sharing. There's so much going on now it's hard to keep up, which is a really nice problem to have."
Working alongside the National Institute for Health and Care Research funded Research Design Service North East and North Cumbria the 'Sir Bobby Team', hosted within Newcastle Clinical Trials Unit, focuses solely on cancer.
Kenny Rankin, James Wason, Svetlana Cherlin (Statistics), Rebecca Maier and Michelle Bardgett (Clinical Trials Unit) together with patients worked closely on the application for funding. The team discussed how research methods could enable a challenging trial to be delivered, and designed a robust and efficient trial.

Other teams interested in discussing their needs can contact the clinical trials team.
James Wason, Professor of Biostatistics at Newcastle University is a Project Lead on the 'Sir Bobby Team.'
Professor Wason, says: "The generous support from the Sir Bobby Robson Foundation has allowed us to help develop promising new ideas into well-developed clinical trial proposals that can improve outcomes of people living with cancer. It's great to see the SarcoSIGHT trial funded and I hope it will be very successful.
The ICG dye is injected into the vein of a patient the afternoon before surgery and then builds up in the sarcoma and clears away from the normal tissues around the cancer.
ICG fluoresces (glows) when a special camera with an infrared beam is directed at it. During surgery, the surgeon can use the infrared camera to look at where they are operating. Areas of cancer will glow green through normal tissue, helping the surgeon to remove the affected areas and leave the right amount of healthy tissue behind.
The trial continues to be developed and a trial-specific website is the next step for researchers.
John's story
John Barrow, aged 59 from Whitehaven, has a son and a daughter and works as a security consultant and was part of the patient working group who shared their experiences of the ICG trial in an early feasibility study.
He was diagnosed after what he thought was a pulled muscle in his leg did not heal and friends urged him to get it checked out. A biopsy confirmed he had primary bone cancer, chondrosarcoma, of the top part of his left femur and he was later diagnosed with stage 3 cancer.
For John, it was important to be part of the trial and the process felt like a chance to 'fight back' against cancer.
John says: "When I was first told about the sarcoma in my leg it was a crushing blow. I was really shocked and didn't want to hear the words. But it was bittersweet in a way because I was also told that there was something they could do about it.
"I'd had an X-ray at Whitehaven Hospital in September 2019 that revealed the tumour and then everything moved very quickly. I had an operation on the 4th of December in Newcastle and before that was asked if I'd take part in the trial using this dye.
"Being part of this trial and having something that gives you the best chance in terms of recovery is amazing. But I felt it was also an opportunity for people to benefit from learning and to move things forward. It sounds bleak but at the time I didn't know what my future would be and, at the very least, I knew this trial would help others.
"With sarcoma, there's not a cure other than removal and Mr Rankin removed the top third of my femur and replaced it with a prosthetic. I've also got a new hip joint.
"I continue to have six monthly check ups and, so far, I've been absolutely fine. But I know some people are not so lucky.
"Having this cutting-edge surgery, and after spending 13 days in the care of the Freeman Hospital, I've nothing but praise for the NHS. And I feel like this research is helping add a vital new tool to the surgeons' toolbox and will help more people make a full recovery."
Sir Bobby Robson launched his Foundation in 2008 and it has gone on to raise over £18 million to find more effective ways to detect and treat cancer.


Adapted with thanks to the Sir Bobby Robson Foundation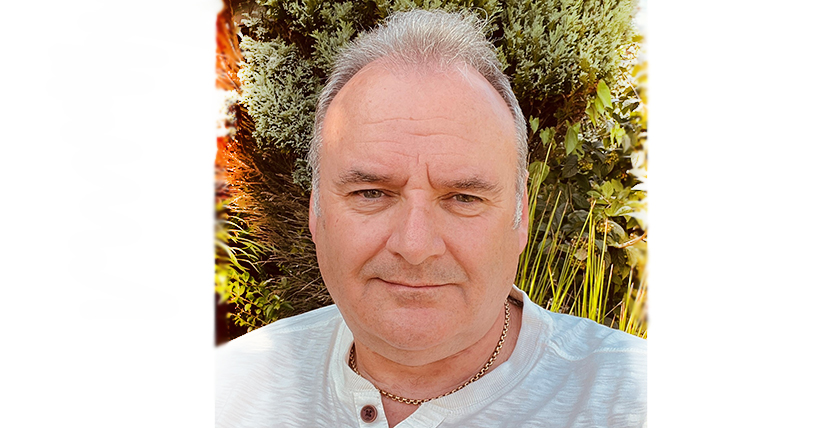 ---
Latest News