Dreamtime™
Published on: 10 February 2023
The Cold War is Dead. Long live the Cold War.
Aesthetic proposition
Dreamtime™ by Professors Jane and Louise Wilson looks at history as an 'aesthetic proposition'.

The Turner Prize nominated artists' new exhibition showcases two of their films, Dreamtime and Stasi City, which are both concerned with the Cold War and the post-Cold War eras.

Dreamtime™ was filmed during a Russian rocket launch at the Baikonur Cosmodrome in Kazakhstan, the world's largest space-launch centre, while Stasi City was filmed at the former Stasi headquarters in East Berlin.

The exhibition takes an artistic look at how 1989 - the year the Berlin Wall was torn down - ended the era of a divided Europe between Western and Russian influence.

In historical consciousness, 1989 functions as a kind of hinge between the political era of the mid-century Cold War and the post-political era of the late 20th and early 21st centuries, symbolically demarcating the "before" and "after" of these two epochs. Dreamtime™ is an aesthetic through-line within this historical arc.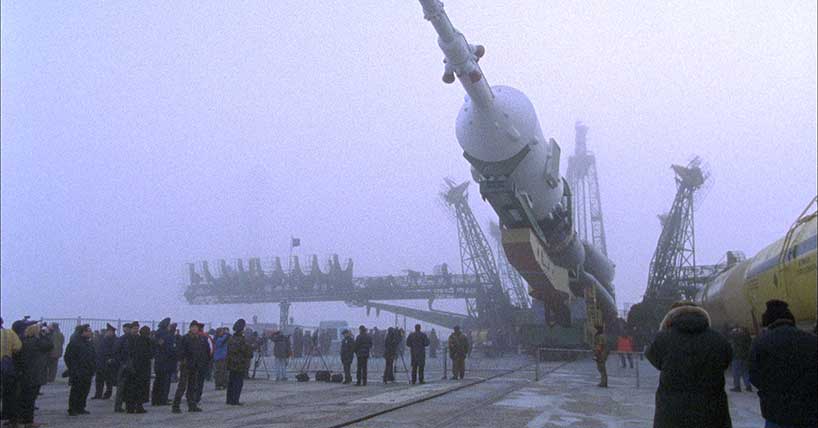 Site and architecture
'The single channel film Dreamtime™ was shot in Baikonur, Kazakhstan in 2001," say Jane and Louise, who both hold the position of Professor of Fine Art at Newcastle University.

"Our current exhibition Dreamtime™ marks the return to history as an "aesthetic proposition" within the political and post-political eras, from the 1960s Cold War and post-Cold War to the present.

"In Dreamtime™ we examine how the political and technological power that underscored the international space programme is manifested through site and architecture.

"Dreamtime™ is shown alongside an earlier four channel video installation, Stasi City, made in 1997 in former East Berlin. Although our approach to this mental architecture is personal and intimate it exudes traces of a psycho-geographic return to the aftermath of the Cold War which formed us as modern artistic subjects."

Dreamtime™ is on show at University of California, Irvine's, Contemporary Arts Center (CAC) Gallery until March 25. It is curated by Juli Carson and Bruce Yonemoto .

Press release adapted with thanks to the University of California, Irvine.
---
Latest News