New funding backs the rollout of self-driving lorries and shuttles
Published on: 1 February 2023
Self-driving vehicles will help deliver passengers and cargo in and around Sunderland.
Two regional projects have been awarded a share of £81 million in joint government and industry support for self-driving transport technology. In total, £42 million in government funding is being matched by a further £42 million from industry.
Project V-CAL, being led by the North East Automotive Alliance (NEAA), will run up to four zero-emission autonomous HGVs between the Vantec and Nissan Sunderland sites, on private roads where the vehicles will navigate traffic lights, roundabouts, and other road users. This is a major step towards deploying the technology on public roads.
The work, in partnership with Newcastle University, Vantec, Nissan Motor Manufacturing UK (NMUK), StreetDrone, Nokia, ANGOKA, and Womble Bond Dickinson (UK) LLP, has been awarded £4 million by government, matched by industry to a total £8 million. The HGVs will operate without any personnel on board but will be monitored by a remote safety driver as backup.
The Sunderland Advanced Mobility Shuttle project will trial three self-driving zero emission Aurrigo Auto-Shuttles, which will transport passengers on public roads between Park Lane interchange, Sunderland, the Sunderland Royal Hospital, and the University of Sunderland City Campus. Whilst safety drivers will always be onboard, the project will develop and demonstrate a cyber secure remote supervision protocol, an important step towards commercial deployment. The project has been awarded £3m by the government, matched by industry to a total £6 million and is led by Sunderland City Council in partnership with Aurrigo, Stagecoach, ANGOKA Ltd, Newcastle University, Swansea University, and BAI Communications.
The projects are two of seven successful projects from around the UK, which form the most advanced set of commercial, self-driving passenger and freight operations anywhere in the world.
The grants, part of the Centre for Connected and Autonomous Vehicles Connected and Automated Mobility programme, will help British companies seize early opportunities to develop experimental projects into offerings ready for the market.
Business Secretary Grant Shapps said: "In just a few years' time, the business of self-driving vehicles could add tens of billions to our economy and create tens of thousands of jobs across the UK. This is a massive opportunity to drive forward our priority to grow the economy, which we are determined to seize.
"The support we are providing today will help our transport and technology pioneers steal a march on the global competition, by turning their bright ideas into market-ready products sooner than anyone else."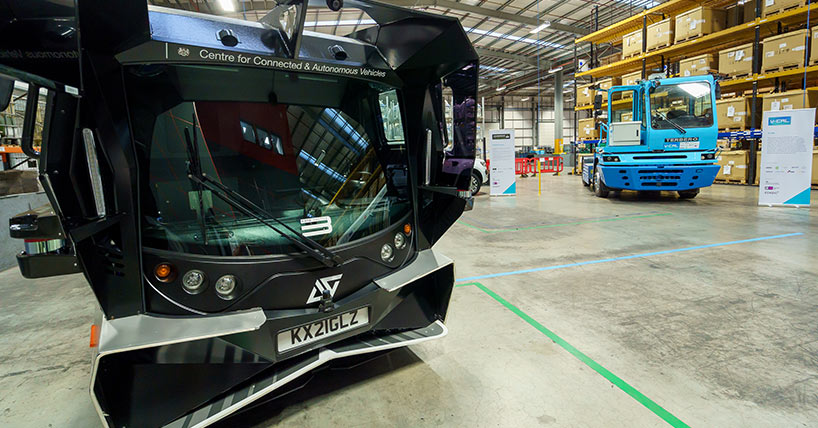 Future Mobility Group
Newcastle University's Future Mobility Group (FMG) will research the operational and safety benefits of the autonomous system on public roads, including remote supervision in circumstances where autonomous operation is not appropriate.
FMG will investigate the requirements, attitudes and perceptions of those who will use the system (passengers) and those who will come into contact with the system (other road users, including vulnerable road users).
The research will contribute to the business case for future AV deployment including future design and onboard service provision, safety of public road running of AVs, user trust and acceptance and guidance, standards and regulatory aspects.
Phil Blythe, Professor of Intelligent Transport Systems and Director Mobility and Transport NUCoRE, Newcastle University, said: "I am absolutely delighted that my Future Mobility team at Newcastle University are part of two of the seven projects awarded under the Connected Autonomous Mobility Commercialisation call.
"My team will work with the V-CAL team to take our first of a kind demonstration of an autonomous freight tractor that can pull 40 Tonne loads and with the SAM team to work on the development and deployment of an autonomous shuttle bus for operation in Sunderland.
"What this demonstrates is the expertise the University and our partners have developed in autonomous road systems and the trust the funders have shown in us to deliver safe and commercialisable solutions for both logistics and passenger transport applications.
"The University has been working with the applications of autonomous systems and in particular how different levels of vehicle automation can help older drivers continue driving safely for longer. We have extended this expertise to these new projects and see that the NE is becoming the epicentre for innovation, research and deployment of Connected Autonomous Logistics which is sorely needed to support the manufacturing industries in the North East. We hope in the future that may lead to investment in a National Innovation Centre in the North East to exploit our expertise and ambition."
---
Latest News