unfair health inequalities animation
Launch of a new animation about health inequalities
Published on: 8 February 2023
Today, members of the public alongside researchers at Newcastle University launch a new animation and blog about public views of health inequalities
Health inequalities are avoidable and unfair differences in health between different groups of people. Not only are some people living less healthy lives but also dying earlier than they should be. The UNFAIR Study - UNderstanding Factors that explain Avoidable hospital admission Inequalities – Research is a programme of research and a solution-focused piece of work addressing how to reduce health inequalities, particularly for avoidable hospital admissions.
The term health inequalities can be complex, and difficult to both communicate and understand. Researchers and members of the public spoke to different people from different walks of life about what health inequalities mean to them. The key messages from these conversations are revealed in the 3-minute animation. Furthermore, Katie Clarke-Day, the co-production and lived experience lead at the Coalition for Personalised Care, opens up in the blog about her own experience of reducing avoidable hospital admissions and health inequalities. This project was funded by the Tilly Hale Award from Newcastle University and the National Institute for Health and Care Research (NIHR).
At every stage of this project, researchers used a collaborative and inclusive approach to integrate members of the public in the planning and delivery of different workshops. Community groups and participants in under-served areas were invited to the workshops using known local and national networks, such as the Research Design Service (RDS) and Fuse, the Centre for Translational Research in Public Health. A hub and spoke model was used to host an online workshop open to anyone in England and three local face-to-face workshops with one being peer-led by members of the public. A diverse group of about 60 people took part.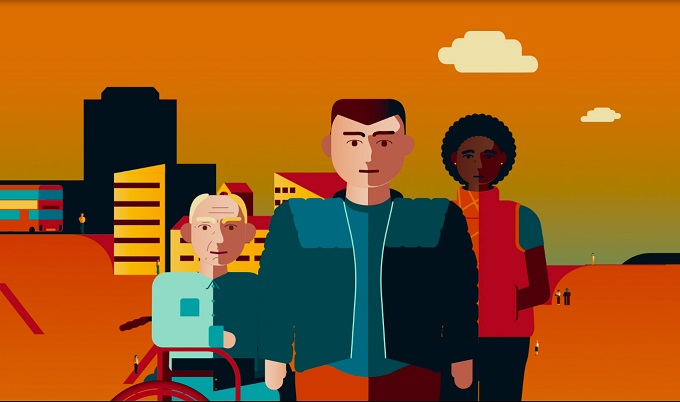 In these workshops, participants talked about what the term health inequalities mean to them and how they feel about health inequalities. Participants also shared their own experiences as well as their views of possible solutions to reduce health inequalities. Working with Kaleidoscope CFA, a local filmmaking company, researchers and members of the public then produced an animation revealing the key messages of the workshops. Mrs. Rosemary Nicholls, a member of the public and co-lead on this project, said: 'One of the key messages for me was that people are ready to freely contribute their views if they're treated with respect. They feel they have knowledge that's worth a hearing.'
Blog post
Additionally, Katie Clarke Day tells the story of how she worked with professionals and support networks to reduce avoidable hospital admissions after a life-changing diagnosis in the blog. This shows how personalised care can make a huge difference to someone's life. What is described as 'privileges', such as having money to get to the hospital as well as having a full-time carer, enabled the changes Katie needed. Without access to these 'privileges', her life would not have changed. She describes the importance of tackling health inequalities because having better health should not be about 'privileges'.
---
Latest News