BC STEM scholarships 2023
New round of scholarships announced for women in STEM
Published on: 9 March 2023
For the third consecutive year, Newcastle University and the British Council are offering scholarships for women in STEM.
Supported by the British Council, Newcastle University has made available five fully funded scholarships for students from Southeast Asia interested in pursuing master's studies. The five scholarships are on offer for female students from Cambodia, Indonesia, Laos, Malaysia, Myanmar, Philippines, Thailand and Vietnam.
The awards are open for women with a background in STEM, who can demonstrate a need for financial support and who wish to inspire future generations of women to pursue careers in STEM.
Professor Richard Davies, Pro-Vice-Chancellor, Global and Sustainability, at Newcastle University, said: "We are proud to build on the successful partnership with the British Council and we look forward to welcoming the third cohort of STEM scholars from Southeast Asia.
"The success of the scholarship scheme highlights the power of education to transcend borders. By working together with bright students from around the world, we become better at tackling the big global issues."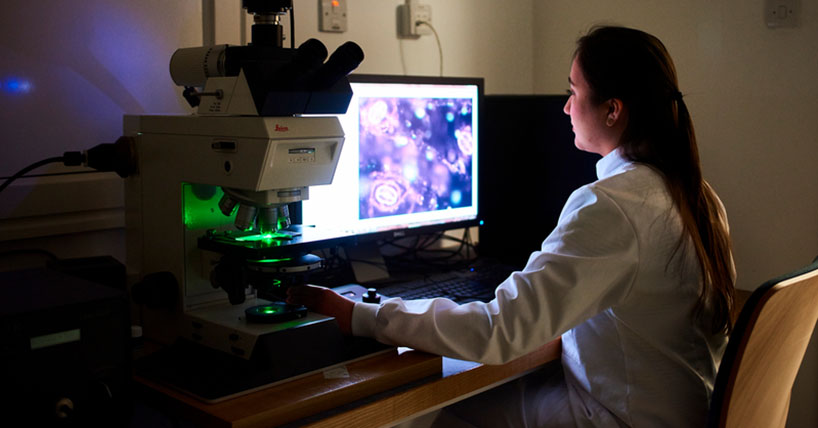 Opportunities for women and girls in STEM
Anjana Poudyal, from Nepal, is one of last year's scholars. The MSc Agricultural and Environmental Science student said: "After completing my programme at Newcastle University, I am going back to serve my country with new learnings and experiences. I hope I can make changes in the communities with these achievements gained from Newcastle University and the UK."
Fahmina Akter, from Bangladesh, is enrolled on the MSc Sustainable Agriculture and Food Security. She said: "This scholarship is a new beginning for women. Any opportunity specially made for women has a great scope worldwide as it values women's qualifications and promotes women's development.
"The main inspiration for applying for this Scholarship is the provision of exceptional support to women with dependent children. This opportunity broadens the scope for those women who gave up their dreams of higher education in a developed country in STEM subjects. The scholarship provides enormous benefits for women that are as complete support from the beginning to the end of the study.
"The best thing I find here is learning by doing. Newcastle University offers us exploring in the field and research in the lab. Students' connection from farm to lab, from policy making to development, make them more capable of understanding the problem identification and solution by themselves."
Roopsa Ghosh, from India, received a scholarship for the MRes Cancer programme. She said: "I was extremely interested to apply for the BC Women in STEM scholarship because I knew pursuing a Masters in Cancer (my chosen field) in the UK only would provide me extensive theoretical and practical exposure to various novel Cancer therapeutics.
"I have found constant support from all staff at Newcastle University from Day One of my journey to a new territory with an entirely new culture, customs and language. Every day I am enlightened by the experienced faculty. Last but not least I will never forget the enriching experience of working and collaborating with classmates who come from diverse backgrounds."
The British Council's Director of Education, Maddalaine Ansell, said: "It's crucial that we first dismantle some of the gendered barriers that exist for women in STEM careers. This means challenging some of the gendered norms around STEM roles and encouraging girls, parents, teachers and school leaders to see STEM as an attractive career option from the earliest stages of the education system," she says. To do this, the British Council has established a series of programmes globally to support opportunities for women and girls in STEM."
The following programmes are eligible for these scholarships:
Applications are open until 30th April 2023 (23.59pm GMT). To find out more and apply, please visit the scholarships website.
---
Latest News