Entrepreneur Debra Leeves announced as new Goldman Professor
Published on: 1 March 2023
Serial entrepreneur, Debra Leeves, has been appointed as this year's David Goldman Visiting Professor of Innovation and Enterprise at Newcastle University.
Debra is currently CEO for Vertual Ltd, a leading global supplier of virtual reality (VR) software systems and has worked in technology companies and the pharmaceutical industry for the past 30 years, leading companies in the US, Asia-Pacific, and Europe.
Among other board-level roles, Debra is currently Chair of the Institute of Directors (East Yorkshire) and Executive Chair of Atelerix, a spin-out company from Newcastle University that has developed a ground-breaking solution for the preservation of cells, tissues, and viral material at hypothermic temperature, avoiding the need for cryopreservation.
Debra said: "It means a lot to be selected as this year's David Goldman Professor and I feel very humbled by it. I am looking forward to immersing myself in everything the Business School does, and I'm determined to make sure that the students, staff and everyone involved with the Business School gets the most use out of my background, knowledge, and skills."
Debra was born in Yorkshire and studied pharmacy at the University of Sunderland. After graduating, she used the knowledge she had gained on her degree course to start working in a business role within the pharmaceutical sector, paving the way for a successful career in the industry.
Debra is passionate about developing the next generation of business leaders and supporting start up founders to raise funds to accelerate growth. She is also a strong advocate of providing students and other young people with opportunities for work placements to develop their knowledge and understanding of how businesses work, and she will look to build on this during her tenure as David Goldman Professor.
Professor Stewart Robinson, Dean of Newcastle University Business School, said: "I am delighted that Debra will be this year's David Goldman Visiting Professor of Innovation and Enterprise. Her entrepreneurial leadership in the medical technology sector, and her involvement in a successful Newcastle University spin-out business, is a superb illustration of what can happen when academic and commercial worlds meet. Her expertise is a tremendous opportunity for our students and faculty, and I am looking forward to working with her."
The appointment of the David Goldman Visiting Professor of Innovation and Enterprise is made on an annual basis to a leading entrepreneur or influential figure who can inspire and motivate future entrepreneurs and business leaders.
The position was established in 2001 to commemorate the life and work of David Goldman, founder and Chief Executive of the North East's iconic software company, the Sage Group plc. In addition to the Visiting Professorship and annual David Goldman Lecture, the Goldman endowment also funds a Chair of Innovation and Enterprise and five David Goldman Doctoral Studentships.
Debra will start her tenure with the annual David Goldman lecture. This will be called 'Innovation in Medical Technology: The future's looking good' and will take place at 5.15pm on Wednesday 22 March at Newcastle University Business School, Barrack Road, Newcastle. The event is free and open to all, but places must be booked in advance. To reserve a place visit: https://www.ncl.ac.uk/business/news-events/event-items/goldman-lecture-2023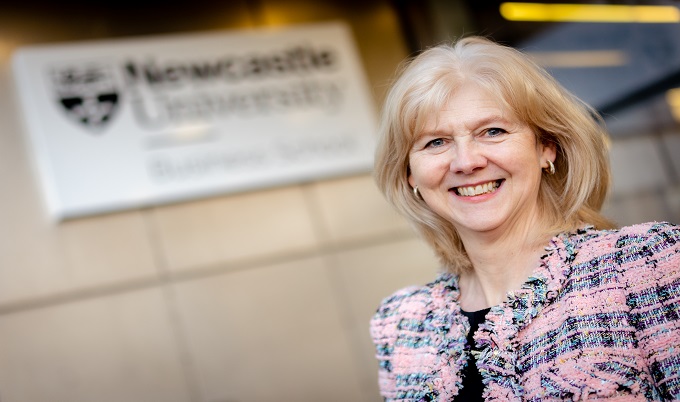 ---
Latest News