All Party Parliamentary Group
New inquiry launched at House of Commons on vital role of nutrition
Published on: 6 June 2023
A new All Party Parliamentary Group "Nutrition: Science and Health" has been launched in the House of Commons to examine the evidence for the vital role of nutrition in tackling major health problems.
Set up by the Nutrition Society in collaboration with Newcastle University, the All Party Parliamentary Group (APPG) kicked off with an expert inquiry into malnutrition, cognitive ageing and empowering frontline health workers with a focus on nutrition science.
Taking evidence from leading UK and Irish academics, the inquiry will examine how implementing cutting-edge nutrition science can make a difference to health and support the work of the NHS.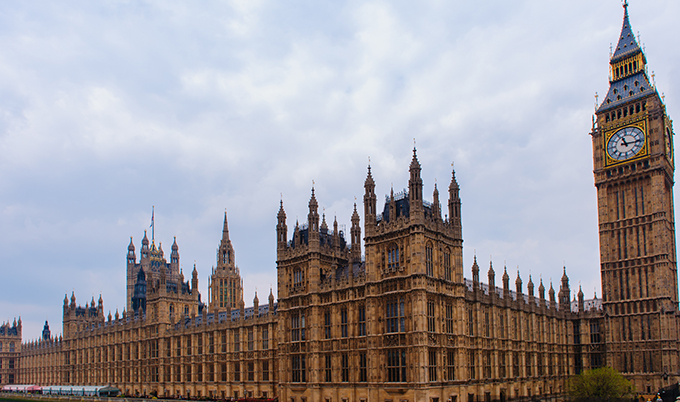 'Needed voice for nutrition'
Professor Bernard Corfe, Professor of Human Nutrition and Health at Newcastle University, said: "Good nutrition is key to good health, longevity, quality of life and productivity.
"Significant improvements in the nation's health can be derived from better education, regulation, and innovation in nutrition.
"Over the course of this inquiry, the APPG will provide parliamentarians and policy makers with the latest information and guidance from leading scientists and provide a much-needed voice for nutrition in the UK".
The inquiry - 'The role of Nutrition as the new Preventative Medicine: positive nutrition interventions to reduce the burden and costs on the UK health services,' will run across 2023-24 and call oral and written expert witnesses from research, healthcare, policy and the private sector to inform an evidence-based report.
Launching the new APPG, Chair Tracey Crouch CBE MP, said: "I am very pleased to be participating in this new APPG. I know from personal experience how important an understanding of nutrition is to our health.
"I welcome the opportunity for this new APPG to bring together parliamentarians, scientists, researchers, charities and the private sector to help debate the challenges and opportunities in nutrition science and health, and then develop recommendations for sustainable solutions."
Other founding members include Chi Onwurah MP, Andy Slaughter MP, Baroness Boycott, Baroness Ritchie and Lord Brooke.
Nutrition Society President, Professor Julie Lovegrove, added: "Nutrition plays a decisive role across all areas of the UK to extend human health span, strengthen individual resilience and increase our quality of life.
"That's why knowledge about nutrition science is a vital ingredient for everyone working to improve the nation's health.
"Given the plasticity of the ageing process, nutrition interventions have the potential to support healthy ageing and reduce disease risk.
"With the Government's levelling up focus, and an ageing population at higher risk of malnutrition, the application of nutrition as a lower cost preventative medicine in the UK should be high on the political agenda. That's what our new APPG aims to achieve".
Focus areas
The APPG will focus on three distinct areas:
Part one – 'The dual health burden of malnutrition and obesity in the UK'.
Part two – 'Food and Mood': the impact of nutrition on cognition and mental health, dementia, Alzheimer's, and healthy ageing.
Part three – 'Prevention and Resilience through Empowerment': solutions through empowering front line Health Care Professionals and informing local policy interventions.
---
Latest News